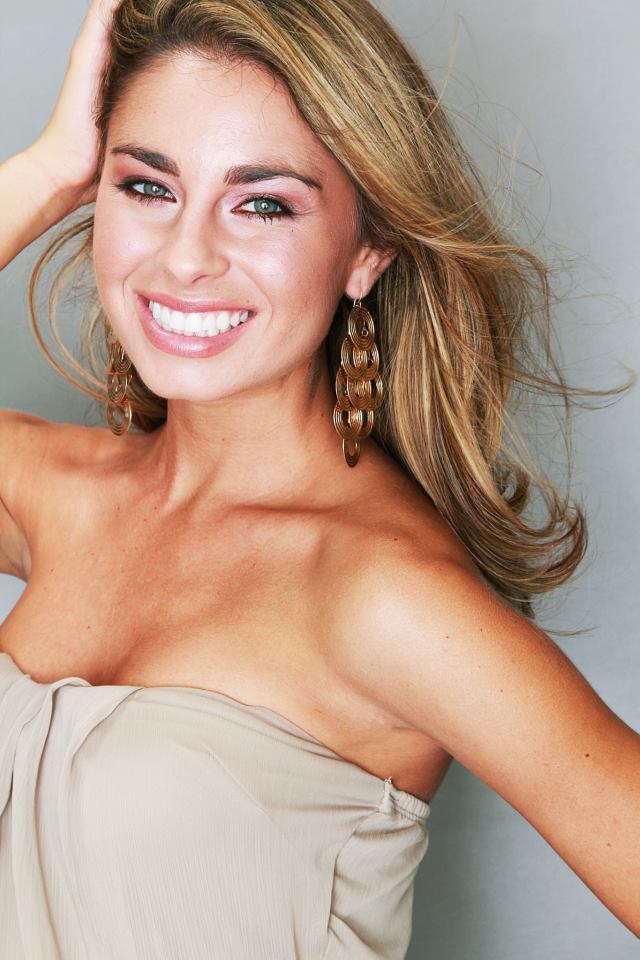 Caitlin is one busy girl, from training for the Miss Arizona USA pageant to preparing to go law school, read how she finished these 20 sentences.
Name: Caitlin Wilenchik
Age: 22
Kids: 0
Live: Paradise Valley
I was born…
right here in Arizona!
My favorite thing about Arizona…
is the diversity of its terrain. You could be in one of the largest cities in one minute, be visiting the Grand Canyon the next, a little historic town tucked away in the mountains like Bisbee, go skiing in Flagstaff, or check out the red rocks in Sedona, and more. Can't be bored.
I'm listening to…
All types of music! I can never stop listening to "Take you Higher" by Goodwill and Hook. Very catchy and the beat cheers me up
My family…
are all great examples of people who have motivated themselves to accomplish their own personal successes. From salsa competitions, skating, bridge, their professional careers, pageants, and scholastics at all ages it never ends!
If I could have dinner with anyone, it would be…
hmm…toughie. Probably Jackie Kennedy, or my great-grandmother Yeda, or Grandfathers Jack and Gene.
One thing I cannot live without…
dogs, family, aspirations
When I was younger, I wanted to be…
an archeologist..seriously, if being a princess didn't pan out
I'm inspired by…
some of the biographies I read, and conversations I've had with people about who overcome their own weaknesses to achieve their dreams
The one person who motivates me is…
myself. I try to start there first
If I could change anything in the world, it would be…
people not listening to people they disagree with. Our world needs to change, and it won't with such radical sides refusing to start a conversation that could reach a higher end goal
The perfect day would be…
kayaking or hiking, then stopping by a beach to write and people-watch
My first job was…
Babysitting, and being a counselor-in-training up in Forest Highlands in Flagstaff.
My favorite escape…
is reading a book
My life…
is constantly changing
I'm currently working on…
Training for the Miss Arizona USA pageant
Always…
work on yourself.
Never…
doubt what you aspire to be, at any age.
Favorite Quote…
is that "life is meant to live." This means to me that age and societal pressures should be non-existent in one's motivations. It's never too late to do anything.
Biggest Dream…
to change the world in way or another. After achieving my law degree, perhaps going to television, or helping people in poor dispositions throughout the country and world.
My Pet Peeve(s)…
people who are poor listeners and who are ignorant of other cultures… A bit ethnocentric as well.