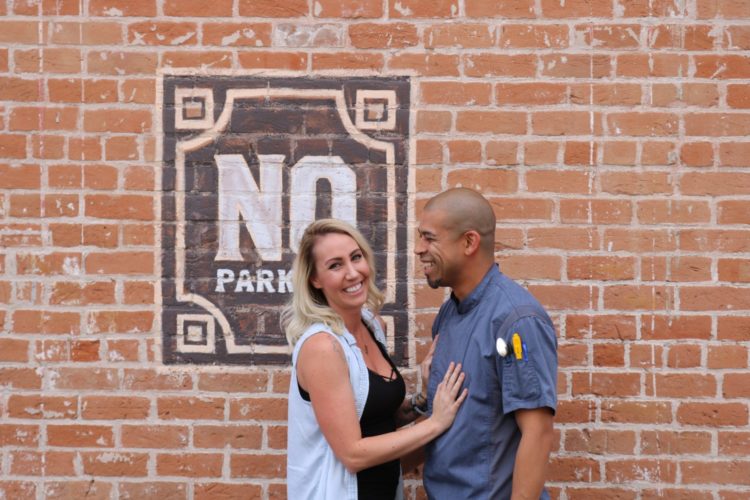 Name: Ashlynn Medina
Age: 31
Title: Director of Operations/Bar Director at DeSoto Central Market
Married/Single: Married
Kids: Four kids: 3 girls (Anabella, Taelynn & Cataleya) and 1 boy (Kaisyn) + two pups we consider our kids as well (Squigee & Ooti).
City you live in: Scottsdale
A typical day in my life includes…
passionately living life through loving my kids and my husband. We appreciate the simple life. Taking the kids to school, watching them excel through academics and sports, cooking home cooked meals and embracing the beautiful chaos of a family as big as ours.
I was born…
Colorado Springs, Colorado.
My favorite thing about Arizona…
there's always something to do! It's a paradise for a fitness enthused foodie who thrives from being able to constantly try new places and things.
I'm listening to…
country. I adore country music and the story the music tells. It's humbling and oftentimes relatable. Helps bring you back to reality sometimes.
My family…
is my purpose. We strive to be the best versions of ourselves daily & love each other through and through.
If I could have dinner with anyone, it would be…
Ellen DeGeneres! I LOVE her!
One thing I cannot live without…
coffee. Life just wouldn't be the same. Oh, and my family. But definitely COFFEE.
When I was younger, I wanted to be…
a Marine Biologist.
I'm inspired by…
compassion. Those who are able to excel, grow and achieve great things both personally at professionally all while maintaining a deep level of compassion and understanding truly inspire me.
The one person who motivates me is…
my husband. He is always pushing me to excel and reach further within my self to advance both personally and professionally.
If I could change anything in the world, it would be…
finding a cure to T1 Diabetes to give back my daughter the lost time she has given to this unforgiving disease at such a young age.
The perfect day would be…
walking the coastline of the Fjords in Norway with my family.
My first job was…
making good ol' sandwiches at Subway.
My favorite escape…
day trips to the mountains! My husband and I love impromptu trips to little towns we've never been to taking pictures and trying new restaurants.
My life…
is a work in progress. Each day I try to live through passion, ambition, conviction & triumph. It's my motto. I thrive in a challenging environment and just hope one day I can look back and know I made the best decisions I could for my kids.
I'm currently working on…
getting back in shape both mentally and physically! Trying to eat clean and establish a healthier foundation for myself.
Always…
fight for love.
Never…
let societal expectation determine what's acceptable and what's not. Don't become jaded by the harshness of the world. YOU are beautiful and unique through and through. Live passionately through love and leave YOUR mark.
Favorite Quote…
"Most God's throw dice but Fate plays chess, and you don't find out 'til too late that he's been playing with two Queen's all along" – Terry Pratchett. In summary, fate always wins. What's meant to be will be and you can't outsmart Fate.
Biggest Dream…
to take my family to Norway. I'd love to take my father fishing in the Fjords and indulge in the culture with my mother, husband and kids. It's my paradise.
My Pet Peeve(s)…
I am pretty easy going, I'd say a peeve is gum smacking. There's nothing worse than someone smacking their chops with a wide open mouth.

Click here to order a Trendsetters wall plaque.