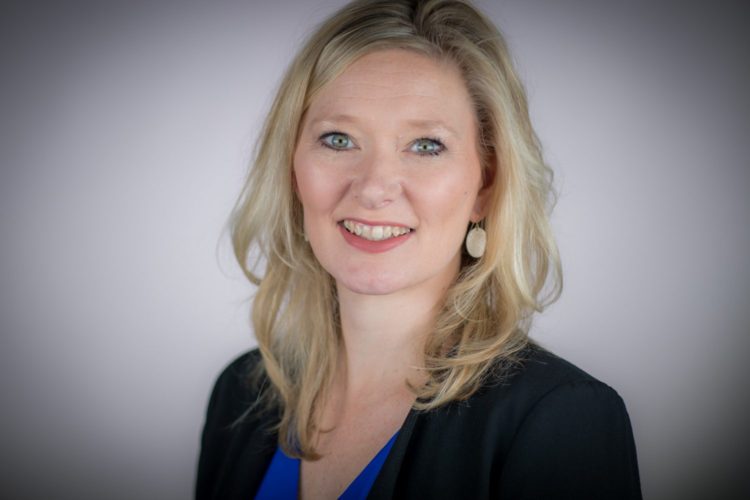 Name: Ashley Bowers
Age: 39
Married/Single: Married
Kids: 2 boys
City you live in: Scottsdale
A typical day in my life includes…
the hustle of the early morning, getting out the door for work, the little one off to school to the business of the office. This includes the usual meetings and such but also client delivery, employee development and of course strategy work.
I was born…
in Phoenix, Arizona.
My favorite thing about Arizona…
it's home. It's where my entire family grew up and where most of us have stayed. It's that place of comfort, adventure, and the makings of my whole life.
I'm listening to…
anything and everything. I like all types of music, it just depends on the mood I'm in or the mood I'm trying to create.
My family…
is the cornerstone of who I am, from growing up in a family business to respecting the family unit. Family shaped what I am today. My husband and two sons are the center of my universe. My siblings all live close and we gather often. We travel together and raise our children together.
If I could have dinner with anyone, it would be…
my grandfather. From the day I was born, I was grandpa's baby girl. He passed when I was 18. I have so many thank you's and just as many questions for him. He was the definition of a good man and yet had a bit of that bad boy spirit. He's the one I think of when making decisions and still guides me to this day.
One thing I cannot live without…
is my boys…growing up I always wanted two girls, but that wasn't in the plan. Being a mom to two boys is so special and that hug, regardless of them being big or small, is something I couldn't go without.
When I was younger, I wanted to be…
either a school teacher or a doctor.
I'm inspired by…
goodness. I'm a believer that this world is filled with more good people than bad, and if we turn our attention to the good, we can achieve great things.
The one person who motivates me is…
this is so hard for me to answer. I find motivation in all things and all people. I want my sons to be proud to call me their mom, personally, professionally, and just as a good human. That's where I get my core motivation.
If I could change anything in the world, it would be…
child endangerment. This can be at home, in our communities, and at school. Children should not have to live their lives in fear.
The perfect day would be…
waking up at the beach with my family, coffee outside, listening to the waves, a bit of productivity and even more creativity and strategy. The evening would wrap up with a walk on the sand, a home-cooked meal, and big hugs from my boys.
My first job was…
a "phone girl" at a pizza restaurant. Although, my first actual paycheck came from the family beauty supply business way before working age.
My favorite escape…
is the music and mist of an early morning, the smell of popcorn on main, walking through the tunnel for the first time each trip. Yes, for me, it's also Disneyland. It's so much more than a park. It's a place where dreams begin, evolve and come true. We all have that place, scent, or sound that takes us back to our greatest childhood memories.
My life…
is amazing. I'm very blessed and very grateful. I have a wonderful husband, amazing children, and a phenomenal support system. We always want more, which is just human nature. When I really take a step back, I wouldn't trade my life for anything.
I'm currently working on…
the Messy Strategy Movement. I believe organizations can have an amazing corporate culture and execute at record-breaking levels at the same time. I believe this can be done through bottom-up planning and that's the basis of the Messy Strategy.
Always…
remember where you came from and understand that what got you here won't always get you where you want to go. Be the person you want to be and be true to yourself.
Never…
sacrifice your integrity for anyone or anything. It's not worth it. Great things don't come easy. It's okay to struggle through, just don't give up.
Favorite Quote…
"If you can dream it, you can do it." – Walt Disney.
Biggest Dream…
is to change the way organizations look at their people. I believe companies can be people first and execute at high levels.
My Pet Peeve…
is lack of accountability for things you do and things you don't do.
More about Ashley…
Ashley Bowers' passion for diagnostics and leadership interaction in order to build engagement and alignment throughout organizations is what drives her to succeed. With over 30 years of experience in talent management and organizational growth industries, Bowers loves to empower teams to achieve success and drive profits.
Blending her experience in building a distribution network and high performing teams, Bowers leads the new company, TTI Success Insights Global Consulting, which assists consultants and organizational leaders through services like strategy with the focus of building saleable and scalable businesses.
Having served as President and Chief Operating Officer for HomeSmart International for over four years, Bowers led the team to unprecedented growth internally and network-wide.
Previously, Bowers served as President of TTI Success Insights North America. During her tenure, she developed and implemented a strategic business services department, delivering talent management solutions to the boardrooms and legal teams of the Fortune 500. Additionally, she led adverse impact and validity studies to ensure EEOC and OFCCP compliance. Bowers believes in the power of using sophisticated tools to analyze organizations and then align teams to solve the problems that are keeping business owners awake at night.
Bowers is the mother of two and the wife of Rick Bowers. She enjoys family outings which usually involve sporting events, camping, outdoor activities and anything related to Disneyland. She can be reached at abowers@ttisi.com