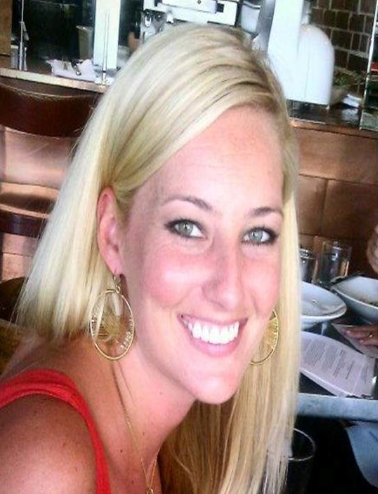 Meet Kristina,  she is always ready for an adventure and up to try new things.  She loves living in Arizona for many reasons we all love to live here. Kristina always has a smile on her face.  Read how she finished these 20 sentences.
Name: Kristina Merten
Age: 31
Title: Marketing Director at Desert Ridge Marketplace
Married/Single: In a Relationship
Kids: hopefully someday
Live: Scottsdale
I was born…
in St. Louis, Missouri
My favorite thing about Arizona…
is the weather and the mountains.  That is why we all live here, right?
I'm listening to…
whatever is on.  I like all kinds of music!
My family…
is so extremely important to me and they have always supported me in the decisions that I make. I know they will be there for me no matter what.
If I could have dinner with anyone, it would be…
Mother Teresa.  I have always been intrigued by her.  I think it is rare to find people truly genuine and giving.
One thing I cannot live without…
my friends and family!
When I was younger, I wanted to be…
an orthodontist.  I had a fascination with teeth and have always appreciated a good smile!
I'm inspired by…
creative, motivated and passionate people.  I surround myself with talented people which only makes me strive to be a better person.
The one person who motivates me is…
my boyfriend, he always gives me such great advise and I respect his opinions even though I don't want to admit I might be wrong.
If I could change anything in the world, it would be…
prejudice.  Until you walk a day in someone else's shoes, you don't know what it is like, so don't judge.
The perfect day would be…
relaxing at the beach, cocktail in hand and surrounded by friends and loved ones.
My first job was…
a lifeguard. What a great job!  I had such a great tan!!
My favorite escape…
the beach!
My life…
is good, I can't complain!
I'm currently working on…
getting out of my comfort zone and trying new things.
Always…
smile 🙂 Smiling is infectious to those around you.
Never…
doubt yourself. If you put your mind to something, it can happen!
Favorite Quote…
Everything happens for a reason!  Simple quote, but oh so true!!
Biggest Dream…
is to travel around the world!  I love seeing new places and other cultures.
My Pet Peeve(s)…
stupid drivers, people who post too much on facebook book and people who don't tell you when you have food in your teeth.