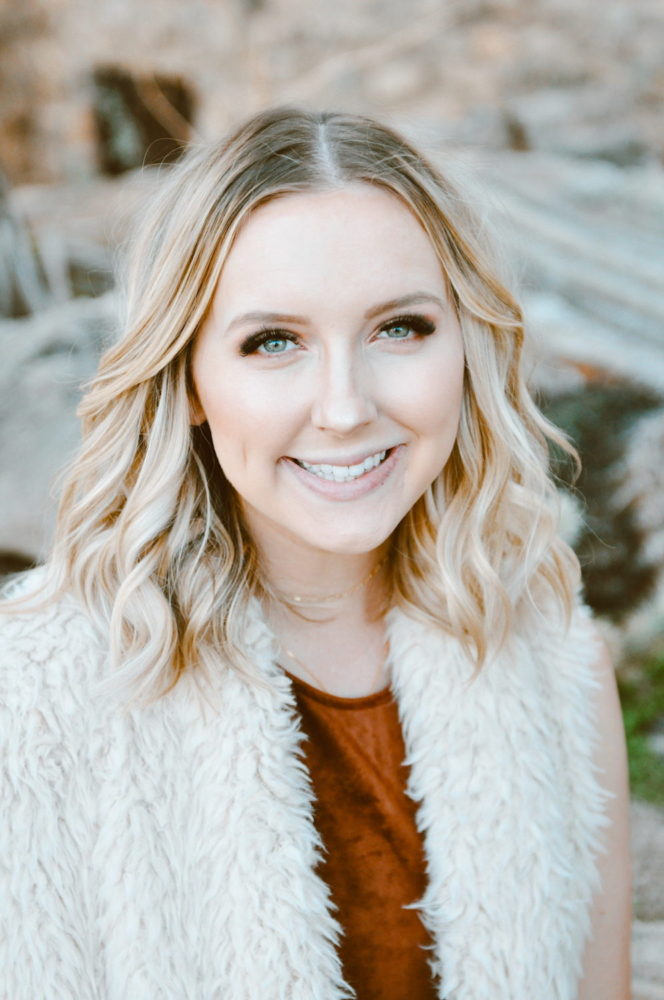 Name: Ally Javernick
Age: 22
Title: BSN, RN and Licensed Aesthetician
Married/Single: In a relationship
Kids: Ben, my Groupon dog and a couple of plants
City you live in: Gilbert or Tempe (depends on the day)
A typical day in my life includes…
Starbucks run, lashing clients all day long, workout (hopefully), and finishing with my lengthy yet incredibly necessary skincare/bedtime routine!
I was born…
in AZ!
My favorite thing about Arizona…
when you get to cook in the car after a long day at work, and the beautiful sunsets!
I'm listening to…
a pretty wide variety of music, however, my favorites are country and alternative rock. As for podcasts, I have two current faves, What We Said and Charm School!
My family…
is decently sized, I have my immediate family here in Arizona, my dad's side in Colorado and Virginia and my mom's side in Ohio!
If I could have dinner with anyone, it would be…
with my coworkers! I love how close we all are and it is my favorite to spend time outside of work with them to talk about life and our plans for the future.
One thing I cannot live without…
is Starbucks and I am sad to admit it.
When I was younger, I wanted to be…
a veterinarian. Cliché, I know.
I'm inspired by…
my old neighbor Karen Burns. Karen has taught me many things, from piano to dancing. She was a Radio City Rockette which is SO COOL and shared her love of dance with my sister and me, and her two daughters. We all shared the same kind of humor in my old neighborhood and I miss it every day!
The one person who motivates me is…
my dad.
If I could change anything in the world, it would be…
less clutter, less trash.
The perfect day would be…
breakfast at Snooze, Disneyland. Repeat.
My first job was…
making acai bowls at Genuine Fresche in Chandler.
My favorite escape…
Ireland or hanging out on a cruise ships balcony in the middle of the ocean.
My life…
revolves around my rescue pup, Ben.
I'm currently working on…
new graduate nurse stuff, eyelash extension stuff, lots of stuff.
Always…
have a candle lit or diffuser running.
Never…
go to bed without washing your face and lashes.
Favorite Quote…
"Travel makes one modest, you see what a tiny place you occupy in the world." – Gustave Flaubert
Biggest Dream…
be self-sustainable, help others (people and animals), and enjoy life.
My Pet Peeve(s)…
leaving things dirty and worse than what they were given as.
More about Ally…
Hi, my name is Ally! Here is a little about me as requested– I am so honored to be chosen as an AZ Foothills Trendsetter.
I was born and raised here in Arizona. I live with my parents, sister, and dog named Ben. I have always been driven, motivated to be involved, and like to fill my free time with helping others. Through this, I have been lucky to find my passion early on in aesthetics, and most recently have tacked RN on to my name. Change and education is huge to me, as it keeps me busy and helps me provide the best care to my clients. Currently, I am working at Lalelei Lash and Beauty Bar in Chandler as an eyelash extension artist. I am a recent nursing graduate from Grand Canyon University. With this background, my biggest desire is to learn, help, and make others feel good about themselves.