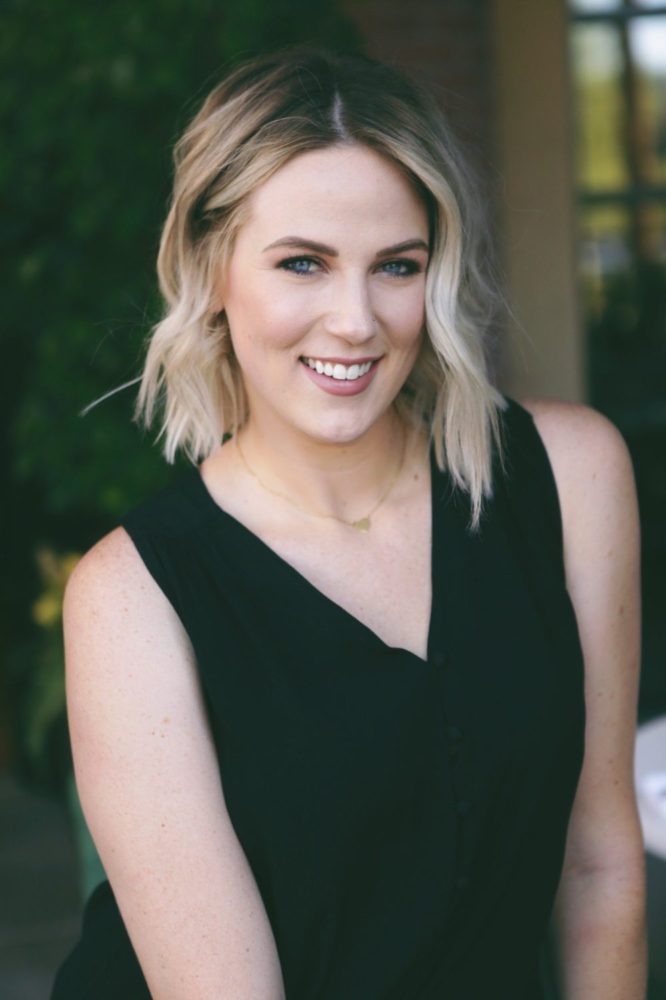 Name: Allison Martin
Age: 26
Title: Owner and Public/Client Relations Manager of Noms Bake Shop
Married/Single: single
Kids: nah
City you live in: Phoenix, AZ
A typical day in my life includes…
waking up around 4:30 am to work out. Then off to cookie land where I get to spend time with family and work all at the same time! Each day is different for me which is probably my favorite part of the job.
I was born…
in Arizona.
My favorite thing about Arizona…
spring training season and the sunsets.
I'm listening to…
anything and everything… but probably Billy Joel.
My family…
is extremely important to me. They are some of the best people I know and put up with my craziness.
If I could have dinner with anyone, it would be…
Jennifer Lawrence and Emma Stone, I'd like to think we have the same humor and they would let me in their friend circle.
One thing I cannot live without…
music. I have it on all day every day.
When I was younger, I wanted to be…
a chef. I was constantly watching the food network and in awe of what they could create.
I'm inspired by…
my parents! They have gone through a lot in the last couple of years and are still standing strong.
The one person who motivates me is…
my mama. She and I are very much alike so she always knows the right things to say. She cheers me on and pushes me to be the best I can be!
If I could change anything in the world, it would be…
to end any and all forms of bullying.
The perfect day would be…
in Chicago, sometime in September, at Wrigley Field, watching a Cubs game, with a beer and Chicago dog in hand.
My first job was…
at a yogurt shop.
My favorite escape…
Going to a concert or baseball game. There is just something about being there where I can block out everything else and truly be in the moment.
My life…
is one of my favorite Billy Joel songs.
I'm currently working on…
myself!
Always…
be kind.
Never…
take life too seriously
Favorite Quote…
"Be who you are and say what you feel, because those who mind don't matter and those who matter don't mind." – Bernard M. Baruch
Biggest Dream…
to build an amazing empire with my family and to leave this Earth having a positive impact on people.
My Pet Peeve(s)…
weird smells and liars.

Click here to order a Trendsetters wall plaque.