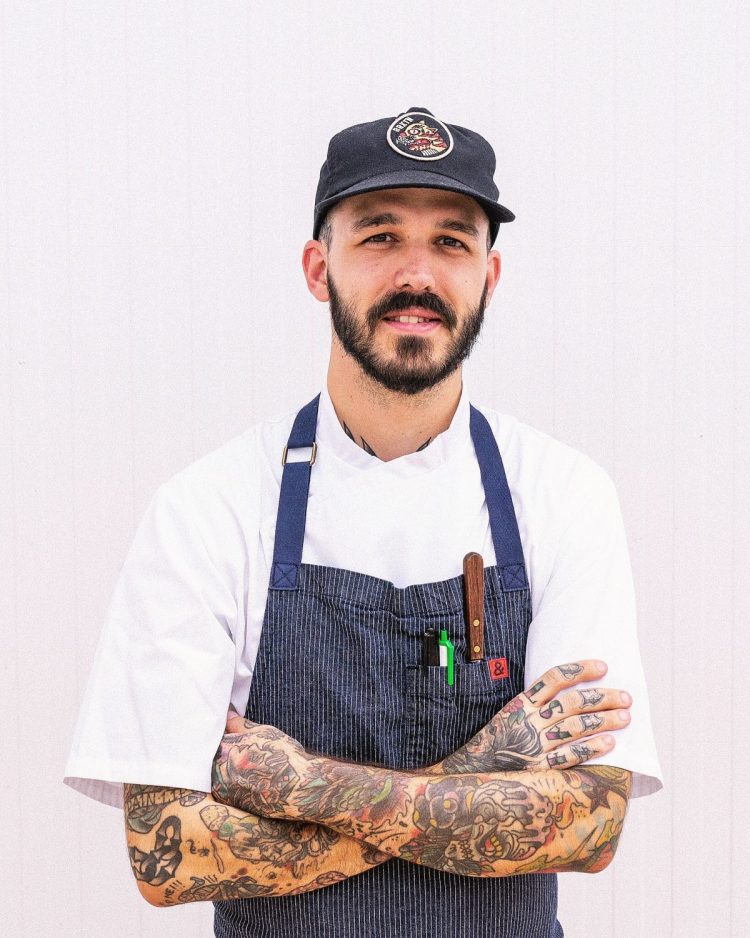 Name: Alex Olmos Axelson
Age: 32
Title: Chocolatier & Owner of Noi Cacao
Married/Single: Married.
Kids: Not yet, but soon.
City you live in: Phoenix, Arizona.
A typical day in my life includes…
waking up early, checking emails, and fulfilling orders and product stock. If there happens to be a Barça game, my day may be getting planned around that!
I was born…
in Sabadell, Spain, just outside of Barcelona.
My favorite thing about Arizona…
the growth and networking of small local businesses and local product. The support of the surrounding communities, and how those people encourage each other.
I'm listening to…
Hammock, it helps me focus and get inspiration when I need to come up with new flavors and recipes, but sometimes I feel like listening to punk rock as well or old hip hop as well.
My family…
is my biggest support. They believe in me and encourage me to pursue and go after what I want. In the end, I just want to make them proud.
If I could have dinner with anyone, it would be…
Ferran Adrià. A chef that I've always admired and looked up to for what he's achieved in his career.
One thing I cannot live without…
chocolate, claro! It´s my everyday job, jaja!
When I was younger, I wanted to be…
a pastry chef. When I was a kid, my mom used to make olive oil cake. When she wasn't looking, I would take a wooden spoon and lick the batter from it, I still remember how good it was, and that's when I knew.
I'm inspired by…
my parents. They are such dedicated and hard workers, and always achieve their aspirations. Even when they fail, they never stop until it's done right.
The one person who motivates me is…
my wife. She believed in me and supported me since day one, and never gives up. She's always pushing me to be better and to work harder. In the end, it'll be worth it. And she's right, she's always right.
If I could change anything in the world, it would be…
the division of people and their cultures. That everyone should be seen as equals, no matter where they are from or what they believe in.
The perfect day would be…
eating a paella with my friends in L'Escala, a small fishing town in the Costa Brava, where I used to spend summers with my parents.
My first job was…
as a pastry assistant, when I was 16 years old, in my hometown. That's when I started to learn about this industry and have been obsessed since then.
My favorite escape…
sometimes is just staying at home, ordering Chinese food and watch a cooking show. Others, drive up to the mountains or to the beach on the weekend, and relaxing and disconnecting from everything to get fresh inspiration.
My life…
would be really different if I didn't get into the pastry industry, I love how creative you can be and how you can make people happy with what you make.
I'm currently working on…
my brand, Noi Cacao, and trying to get the product into more locations around Phoenix and working on new flavor combinations.
Always…
try harder than the day before, because everything's about perseverance.
Never…
trust anyone who doesn't like chocolate.
Favorite Quote…
"The true cost of following your dreams isn't what you sacrifice when you chase them, it's what you lose when you don't" – Simon S. Tam.
Biggest Dream…
having a successful chocolate brand with different retail locations around the world.
My Pet Peeve(s)…
a messy chef.