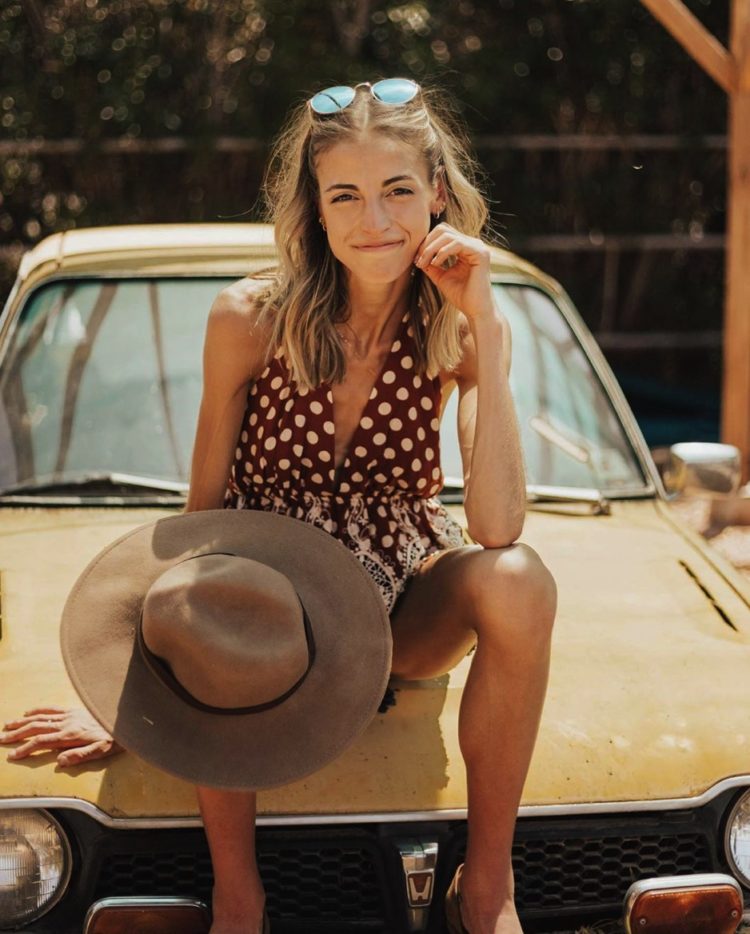 Name: Abbey Yoder
Title: Arizona State University student and owner of Sewjoyfulcostudio
Age: 22
Married/Single: single
Kids: none
City you live in: Phoenix, AZ
A typical day in my life includes…
some of my favorite things include moving my body with yoga, pilates, walks, and dance. I also have a small embroidery and design business called Sewjoyfulcostudio so I spent time working on that. I am also going to ASU for school and in teacher training for pilates. I enjoy being busy but also love spending time with my sister, Lindsey!
I was born…
on June 22, 1997.
My favorite thing about Arizona…
the fact that it's sunny nearly every day and I can be outside all of the time. The sun absolutely fills my soul!
I'm listening to…
The Lumineers and Mumford and Sons are always my loves!
My family…
is my everything. I wouldn't be here without them. My mom, dad, and sister have each helped me in so many ways and are truly my rock.
If I could have dinner with anyone, it would be…
Julie Kent. She was a famous ballerina with the American Ballet Theater and she is extremely humble and does everything with such grace. I truly admire her and would love to share time with her.
One thing I cannot live without…
my family.
When I was younger, I wanted to be…
a ballet dancer and I was for a while!
I'm inspired by…
a lot of different things! I love taking inspiration from nature, the world around me and others. I truly love searching for the little things in my day to day life that spark a new sense of creativity.
The one person who motivates me is…
my sister, Lindsey.
If I could change anything in the world, it would be…
I would love to make sure that everyone is safe, happy, and healthy.
The perfect day would be…
all of my favorite things! Spending time in the sun, exploring new places, dancing, doing yoga and pilates, spending time with friends and family, laughing until you cry, and creating new things.
My first job was…
a dance teacher for little kindergarteners and it was a blast!
My favorite escape…
anything creative. But truly, it is and always will be dance.
My life…
is a journey and I am learning to ride the waves.
I'm currently working on…
myself. I have so many dreams and things that I want to do. But, I also know that I need to always be working on myself to be the best that I can be.
Always…
striving.
Never…
complacent.
Favorite Quote…
"You have the power to manifest any dream. Feel it. See it. Believe it. But don't overthink it."
Biggest Dream…
I have so many! But ultimately I want to help others, whatever route that may be. I want to create, inspire, and be able to do what I love every day. That is my biggest dream
My Pet Peeve(s)…
when the toilet paper is under and not over… I will legit change it. Also, when people treat others like they are below them. That's just not ok with me, we all have flaws people!