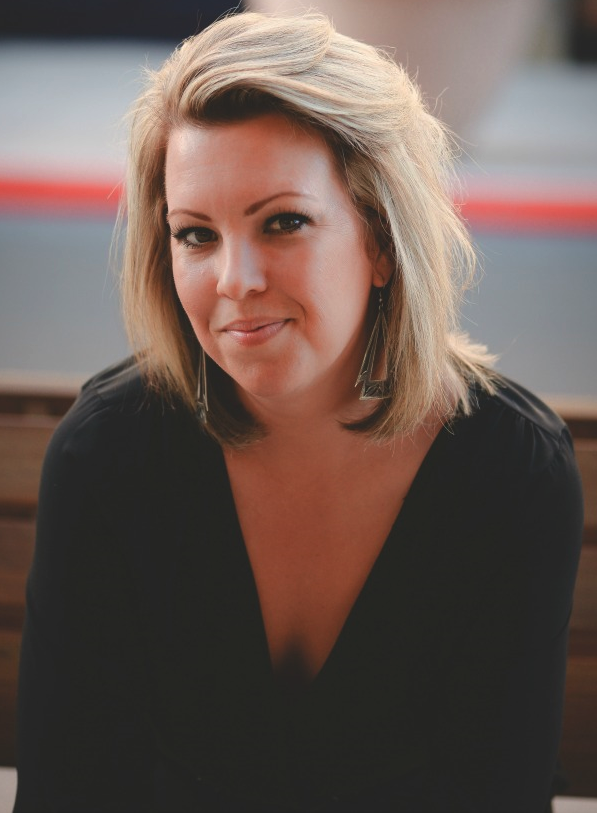 Name: Cori Alberdi
Girls Golf of Phoenix Facebook
Girls Golf of Phoenix Instagram
I manage 3 other pages too… LOL I love Instagram.
Age: 32 #Pisces
Title: Director, LPGA*USGA Girls Golf of Phoenix + Mom!
Married/Single: Getting married in February!
Kids: 1 Daughter: Bradley Rose (Age 5) + 2 Bonus Girls: Reed (age 2) & Mia (age 7).
City you live in: Scottsdale!
A typical day in my life includes…
chaos! I fill my schedule to the brim! Typical Day: wake up, get three girls off to school, typically a coffee/lunch networking date, office admin time, some social media posts (business and personal), lots of creative projects, pick kiddos up, breathe, figure out dinner, maybe some laundry a shower or cleaning while dancing, kick up my feet (maybe) and fall asleep on the couch. I don't sit still and find it super important to accomplish as much as I can in a day!
I was born…
in St. Petersburg, Florida on March 5th to awesome parents, Pam & Brad Bennison.
My favorite thing about Arizona…
the mountains, the people, the air, the opportunity. I went to college in Florida and it made me appreciate AZ so much!
I'm listening to…
my mom (Mom is always right)! If you meant music, I love sappy love music like Ed Sheeran and Colbie Caillat but I will be a Britney Spears fan for life!
My family…
is the most important thing to me! My purpose is centered on motherhood! I love my family and feel so thankful to have the majority of them close by and involved in my life daily.
If I could have dinner with anyone, it would be…
my grandmother. I miss her!
One thing I cannot live without…
my daughter. Or maybe donuts…#DontJudgeMe.
When I was younger, I wanted to be…
the first Miss America on the LPGA Tour, haha!
I'm inspired by…
my mother and youth! The energy and creativity that comes from my own girls and the girls I get to work with the Girls Golf of Phoenix inspires me!
The one person who motivates me is…
Rick, my fiancé. He knows all the ins-and-outs about me and pushes me to be the best that I can be but he also keeps me grounded and motivated in the best possible way. He is my motivation and my balance in life.
If I could change anything in the world, it would be…
be nice! People just need to be nice to each other. Share smiles, hugs and no judgement.
The perfect day would be…
the feel of the warm AZ sun, driving with windows down to Sedona with my family. Hiking, spa, shopping, bike rides and family time! AHHH!
My first job was…
with the youth/kids club program at The Gainey Village. I helped them open the facility in 1999 and I loved working there. I was able to return.
My favorite escape…
The Bachelor shows. I love that silly show and it makes me feel normal, ha #HopelessRomantic! Also dancing, I love to dance and it always makes my soul feel better to have a dance class night!
My life…
is wonderful, I am so lucky and so thankful for the life I live. I live with my heart on my sleeve and do my best to love every minute of it!
I'm currently working on…
a lot…I have so many fun projects in the works with the LPGA*USGA Girls Golf of Phoenix for 2016. The LPGA Founders Cup is coming into town in March, one of my favorite events. Personally, I am planning an amazing backyard wedding for February 2016! EEEKKK!
Always…
say thank you!
Never…
leave a putt short.
Favorite Quote…
"She's a dreamer, a doer, a thinker – She sees possibility everywhere." – Anonymous
Biggest Dream…
share my passion for motherhood and my ability to give with every person I come into contact with.
My Pet Peeves…
negativity, having to say no, not enough time in the day, people being mean to one another, women not supporting each other, parents being too hard on their kids.