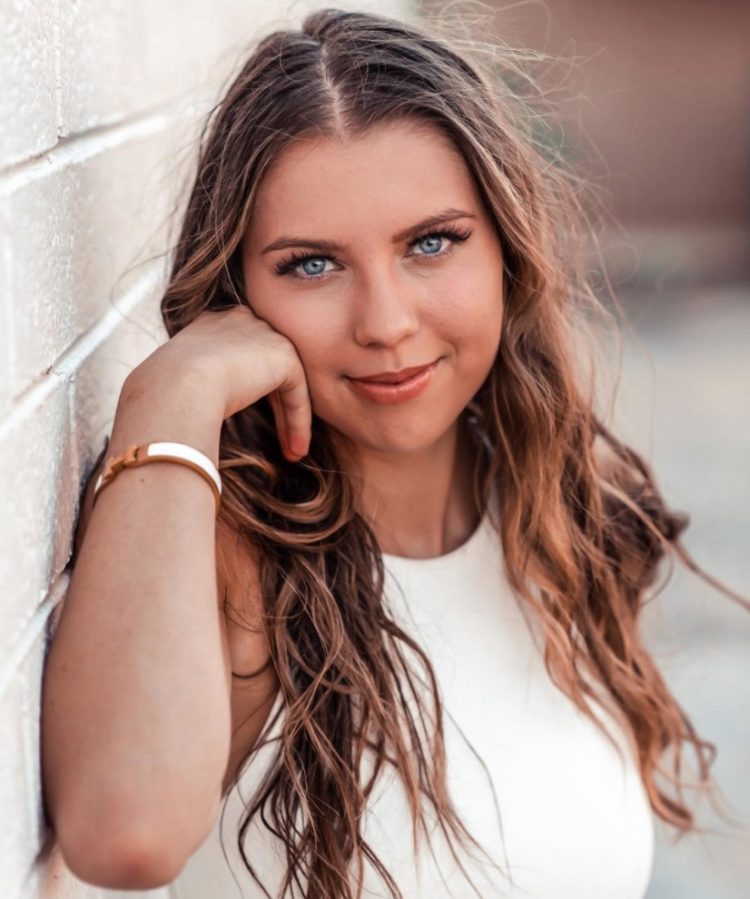 Name: Kylie Churnetski / Coach Kylie
TikTok: @coachkylie & https://www.tiktok.com/@coachkylie?lang=en I became a TikTok Partner as of early July. I have loved this experience to work hands-on with TikTok to create educational content about fitness, nutrition, and mentality! The free swag is also a plus 😉
Instagram: @coachkylie_ & www.instagram.com/coachkylie_
Website: www.calendly.com/coachkylie
Age: 21
Title: Life Coach, Personal Trainer, and Dietician
Married/Single: Single
Kids: None
City you live in: Tempe
A typical day in my life includes… a hot mug of tea and check emails, walk my puppy Honey, a healthy breakfast, work and/or university, going to the gym, and homemade dinner or a fun dinner out with friends.
I was born… in Scottsdale, Arizona and grew up in Chandler, Arizona.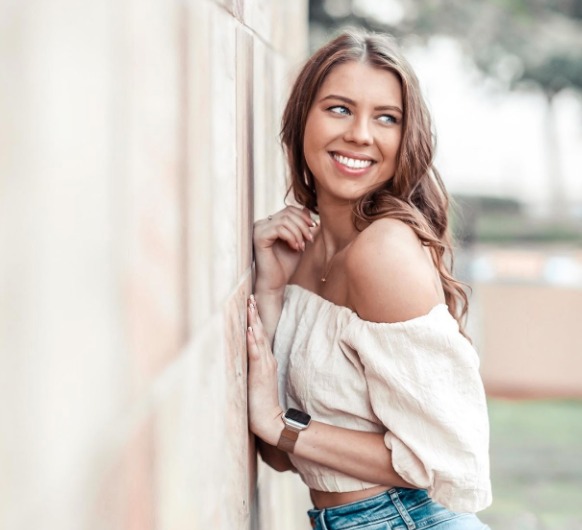 My favorite thing about Arizona… is how universal it is. I love being able to drive 4 hours in any direction and be able to hit the beach in California or Mexico, the forests, red rocks, and even snow!
I'm listening to… everything and anything from rock to country to alternative to Latin to hip hop to r&b and even classical. Nothing will hype me up like a good workout playlist though.
My family… is the best. They've supported my healthy journey from the get-go, without them, I wouldn't have found my fervent passion for exercise and nutrition.
If I could have dinner with anyone, it would be… anyone who can make me better. I'd love to sit down, enjoy some good food, and have a conversation that educates me, challenges me, and makes me feel more well rounded.
One thing I cannot live without… leggings. My closet is 90% workout clothes, guess it comes with the profession huh.
When I was younger, I wanted to be… a fashion designer. I still love clothes and styling my own unique looks.
I'm inspired by… growth. We will never stop changing, that change can either take you two steps backward or help you evolve into a better you. It depends on your actions each and every day.
The one person who motivates me is… the fitness and nutrition "influencers." You have to be careful who you listen to.. fitness and nutrition is NOT one size fit all. I'm motivated to push out meaningful, accurate content for my followers.
If I could change anything in the world, it would be… accessibility. Food insecurity is a real thing. Many people do not have the means to pay or even have a grocery store in a reasonable distance. In 2017, over 40 million Americans reported a lack of access to food.
The perfect day would be… a day on the beach: a nice walk or swim, and then laying out with a book and some fresh fruit.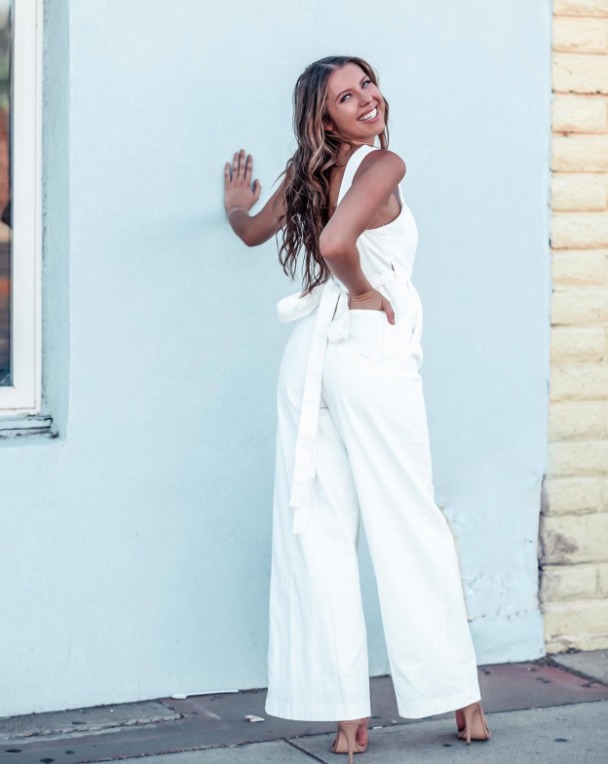 My first job was… I had some small jobs here and there, but I'd say my first big job and favorite job was as a hostess at Philly's Sports Grill.. The environment (I'm a big football fan), food, and employees made it a fun place to work in high school!
My favorite escape… hiding out in a cabin, taking a break from the outside world, and enjoying quality time with family and friends.
My life… is amazing. There have been just as many ups as there have been downs. The mentality is key: I love love love what I do. I have an amazing group of friends, and a supportive family. I get to work from my computer and travel. Life is good.
I'm currently working on… a big goal: having one client in each state, and one client in each country. I've already begun to make strides as I've already been able to work with women in places such as Australia, England, Ireland, and Kuwait. I want people to know my methods work, your life doesn't have to dramatically change, consistency and sustainability are key!
Always… go after what you want.
Never… live a life of what ifs.
Favorite Quote… "some of us get dipped in flat, some in satin, some in gloss; but every once in a while, you find someone who's iridescent, and once you do, nothing will ever compare." "People may not remember exactly what you did or what you said, but they'll always remember how you made them feel."
Biggest Dream… to build my brand to be a household name. I want to travel to the world hosting motivational conferences and write self-help books that are modern, fun, and give women the tools to become their best version!
My Pet Peeve(s)… being wishy-washy, know what you want and go after it. It doesn't have to be perfect, you don't even have to know your next steps, just know what you want and start working towards it.
More About Coach Kylie:
I'm Kylie. I began my own health and wellness journey seven years ago. I ended up falling in love with how I felt. I felt more energy, strength, and confidence in myself. I never wanted to stop, which is why I continued consistently exercising and eating well.
From there, I wanted to help other women gain resources and knowledge to feel the same way: happy, healthy, and confident.
Now, I run a health and wellness company that helps women all over the world become their healthiest and most confident self. Rather than seeing a life coach… and a personal trainer… and a dietitian… and the list continues on and on… I support women in their entire journey: physically, internally, and mentally.
What does that mean? It's the physical exercise, the foods, and drinks, as well as the motivation/mentality/determination. I believe there has to be a balance between all three to become your most fit self. Because I have a background as a personal trainer, group fitness instructor, 500-hour yoga therapist, certified health and wellness coach, and a future dietitian (RD2B), I am able to coach women in every aspect of their journey. Deciding to make the change is the first step, allow me to help you learn, grow, and stay accountable.