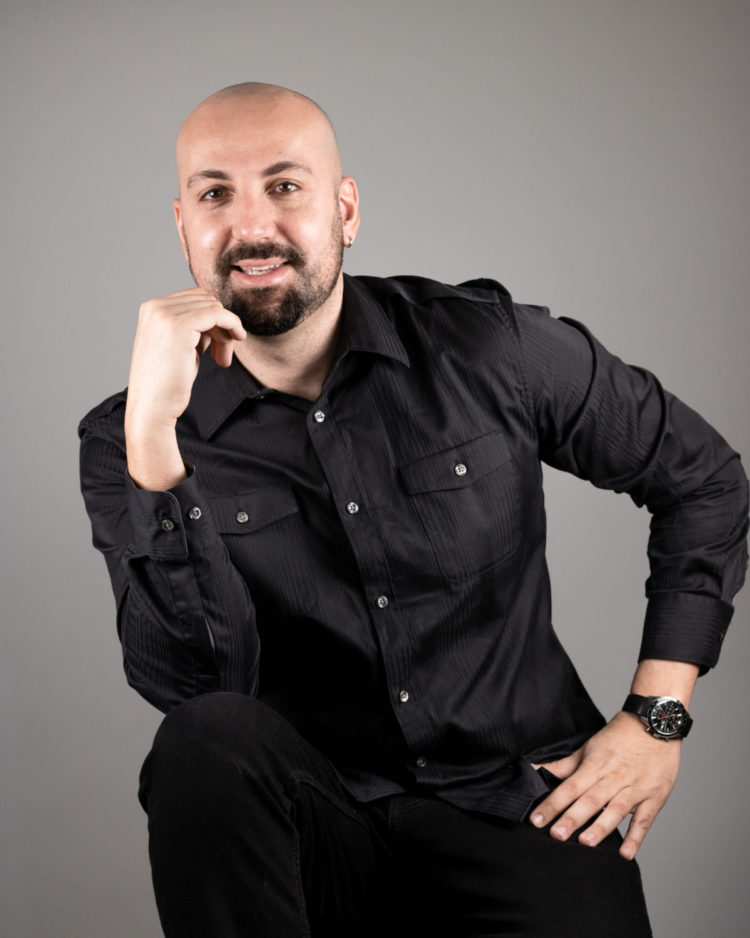 Married/Single: Single.
Kids: None.
City you live in: Scottsdale
A typical day in my life includes… an early morning awakening, a straight coffee (no, not a classic espresso, I use coffee pods, ha) followed by a busy schedule.
I was born… in a small Sicilian town not far from mount Etna.
My favorite thing about Arizona… the sunshine, large open spaces, the west, the expectations for the future.
I'm listening to… all types of talented artists, contemporaries, and from the past, only the ones with fine musical aesthetics; if we are talking about singers, only real lyricist with a real message. I see a connection between music and photography, both arts can tell a story and touch the right note.
My family… are my mother and my sister.
If I could have dinner with anyone, it would be… Flavio Briatore. I'd like to hear his opinion on my ideas.
One thing I cannot live without… It's a tough one because many times we don't fully appreciate what we have until it's gone. However, I think good health comes first.
When I was younger, I wanted to be… ever since I can remember I used to look at my Dad as an example. I admire certain people's personalities that they inspire me in some aspects.
I'm inspired by… the world around me, the history and the legacy.
The one person who motivates me is… a few true good friends, we discuss about our lives, ideas, views, and projects, we motivate and fuel each other.
If I could change anything in the world, it would be… this sense of plastic communication, It can be great and cool but if it's overdone I feel it takes away the experience, I'm the kind of person who prefers a phone call over text messages.
The perfect day would be… Waking up feeling fully satisfied, I can be demanding and I'm the type who can see the glass half empty, it might be a good thing but at the same time a limit.
My first job was…Working as a bartender at a village resort.
My favorite escape… A tropical beach, I'm glad I travel a bit, exotic destinations are ideal. My all-time favorite is the great barrier reef in Australia.
My life… can be full of surprises, a life that teaches me something new every day shaping my boundaries and theories. It can be a mindset and because the time seems to be going faster I look behind quickly, only to draw precious lessons from the past; worrying about stuff that are just pauses or details is superfluous.
I'm currently working on… branding Moro Italy, I'm well connected with some Italian artisan in the society of shoemaking for women, the production is based in Le Marche district (northeast of Italy), a region which is home to many high end handmade shoe manufacturers. The styles I import at the moment are for women only and are available on our online boutique (www.moroitalyboutique.com).
Moro Italy is about lifestyle and fashion and it blends with my photography and the Moro 80P which is our luxury Italian made loudspeaker designed by me and my business partner, it's a great addition to the lounge, boutique, and salon décor. In #themoroexperience vision there are always three important factors: handmade, high quality, and unique design.
Always… I'd say, support your initiatives, even when you are alone.
Never… let's see, never be ungrateful to the things you have, never forget your roots and never sleep with the woman of a friend.
Favorite Quote… "I went to bed 5 minutes later than others, so that I could get 5 more minutes about something to tell" Franco Califano.
Biggest Dream… never stop dreaming.
My Pet Peeve(s)… negative people. Nothing personal against these people but I cut them off from my orbit.
More About Sal Giudici:
I was born in Sicily and I grew up in Milan. Before moving to AZ in 2015 I have been living in Sydney for 6 years, during that time I worked different jobs mostly in the hospitality and entertainment industry.
Thanks to these experiences I met many people from different cultures and different social class backgrounds. While promoting Moro Italy I've learned more about photography developing a style and a vibe.