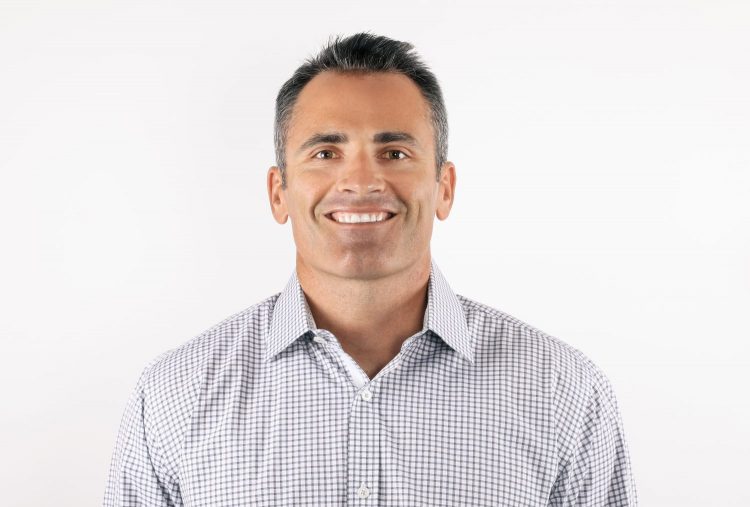 Name: Zack Barna
Age: 39
Title: Founder & CEO of boompromo
Married/Single: Married
Kids: 10-year-old daughter and 8-year-old son
City you live in: Tempe, AZ
A typical day in my life includes…
Daily Stoic journal, CrossFit workout, daily hustle at Boompromo, coaching my kids' teams, dinner with the fam, tech timeout, prep for the next day's hustle.
I was born…
in Omaha, Nebraska (Go Big Red!).
My favorite thing about Arizona…
the sunsets!
I'm listening to…
Vampire Weekend – Father of the Bride album.
My family…
is my best friends! Our family is incredibly tight-knit, and we spend most weekends together. I am so grateful everyone lives so close by.
If I could have dinner with anyone, it would be…
Moose Barna, my grandpa.
One thing I cannot live without…
exercise.
When I was younger, I wanted to be…
a baseball player.
I'm inspired by…
authentic people who are willing to face their faults and fears and shortcomings.
The one person who motivates me is…
my wife, Emily.
The perfect day would be…
meditation, run on the beach, down-time to read, work on something that fires me up, then enjoy the sunset with my family and friends.
My first job was…
I delivered flowers for my mom's florist shop!
My favorite escape…
Manhattan Beach.
My life…
is a learning experience.
I'm currently working on…
turning a lifestyle business into a scalable machine.
Always…
own your experience.
Never…
make excuses.
Favorite Quote…
"Memento Mori. You could leave life right now. Let that determine what you do and say and think." – Marcus Aurelius (I carry a "Memento Mori" coin in my pocket everyday).
Biggest Dream…
total freedom to do what I want when I want.
My Pet Peeve(s)…
boasting, egotistical people. Ego is the enemy.
Click here to order a Trendsetters reprint.