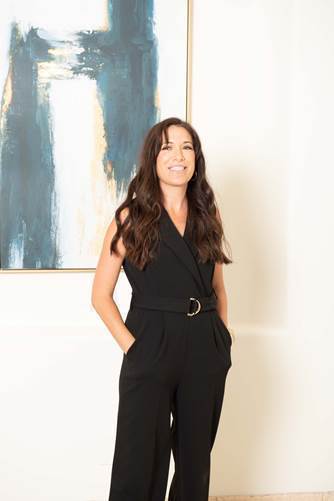 Married/Single: Married
Kids: Three awesome kids: Dylan (12), Oliver (10), and Audrey (6)
City you live in: Mesa
A typical day in my life includes…waking, checking emails and Instagram, fitness, food, gardening, family, work, more food, more work, family time and more food, walking, bathing, TV or reading time, sometimes more work and bed!
I was born…in the USA to some awesome parents named John and Pat in Salem, Oregon.
My favorite thing about Arizona…sunsets, hot weather, and Sedona.
I'm listening to…deep house chill.
My family…makes life worthwhile.
If I could have dinner with anyone, it would be…Martha Stewart and Snoop Dogg.
One thing I cannot live without…Chapstick.
When I was younger, I wanted to be…a doctor.
I'm inspired by…travel, creative people, beauty and nature.
The one person who motivates me is…my children.
If I could change anything in the world, it would be…homelessness – everyone deserves a roof over their head, medicine, and food.
The perfect day would be…lounging in my favorite city in Italy looking over at the sea feeling the breeze hit my face surrounded by friends and family celebrating a life well-lived.
My first job was…busgirl at Poncho's on Central in South Phoenix.
My favorite escape…loud music and road trips.
My life…is amazing and I'm grateful for it every day!
I'm currently working on…some really cool projects with some amazing clients and a patent for a childhood idea!
Always…say I love you.
Never…go to bed angry.
Favorite Quote…the best things in life are free.
Biggest Dream…to travel the world.
My Pet Peeve(s)…when people leave an empty toilet paper roll.
More About Tabitha Evans:
Tabitha Evans is an award-winning interior designer, U.S. Army veteran, Scottsdale Community College instructor, and recently published author.
Her first book, "Becoming a Designer of Distinction: What Interior Design School Won't Teach You" offers straightforward advice on how interior designers can either begin, or positively transform their careers with insight on how to find mentors, gain valuable experience, connect with clients and maintain a positive outlook throughout it all.
In addition to her career pursuits, Evans is a dedicated wife and mother who volunteers her time to the Arizona North Chapter of the American Society of Interior Design (ASID), which she previously served as the president of.