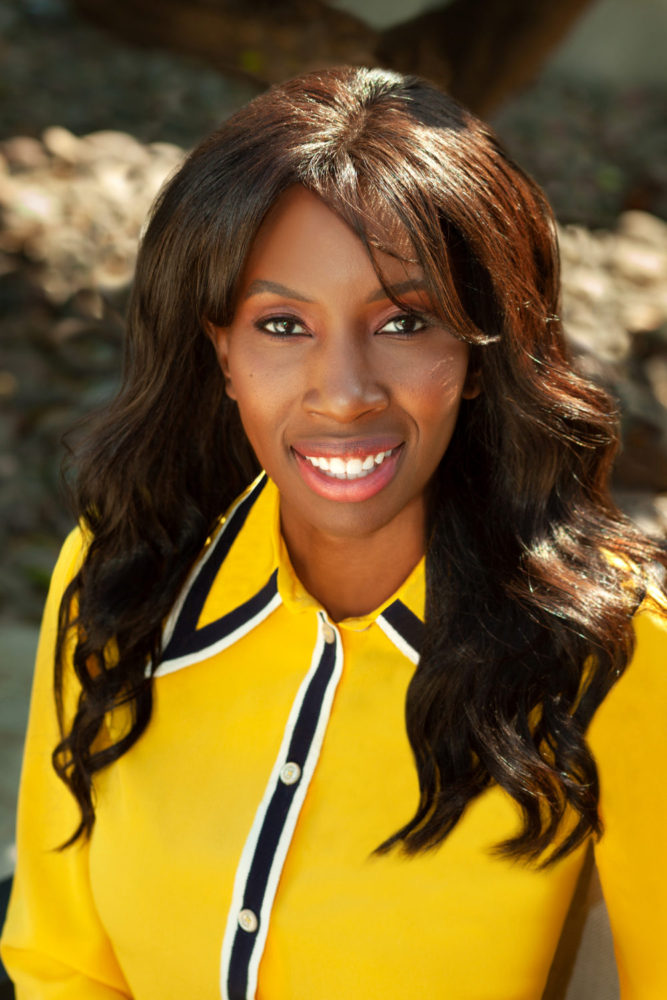 Title: CEO of Senior Placement Services (SPS) and Moses Behavioral Care (MBC)
Kids: Yes, just the one.
City you live in: Scottsdale
A typical day in my life includes… visiting clients at various hospitals, shelters (etc.), doing what moms do to maintain sanity, making time for family and close friends.
I was born… in Nigeria.
My favorite thing about Arizona…. believe it or not, the weather, even in the summer. I think it's in my blood.
I'm listening to…. Joss Stone- No Man's Land and Ben Platt – River.
My family… is my center, there is no condition on love, no restriction on time and no challenge they will not see me through. With that, there's also little privacy! I have four brothers.
If I could have dinner with anyone, it would be…. my grandfather, he was a politician involved in the liberation of Nigeria but was assassinated for his efforts.
One thing I cannot live without…. warm brownies and ice-cream
When I was younger, I wanted to be… in the WNBA, I went to college and realized, nope, I'm not that good.
I'm inspired by…. anyone who is willing to rise against the status quo to make positive change for those without a voice.
If I could change anything in the world, it would be… the stigma associated with anyone who looks, behaves or feels different from what's recommended.
The perfect day would be… sleep, just a day of sleep.
My first job was… working concessions at the men's and women's basketball games at Old Dominion University. I was in high school at the time and the women's team was so inspiring.
My favorite escape… my bed and a full 10-hours of sleep.
My life…. is absolutely not how I planned, but it's been exciting.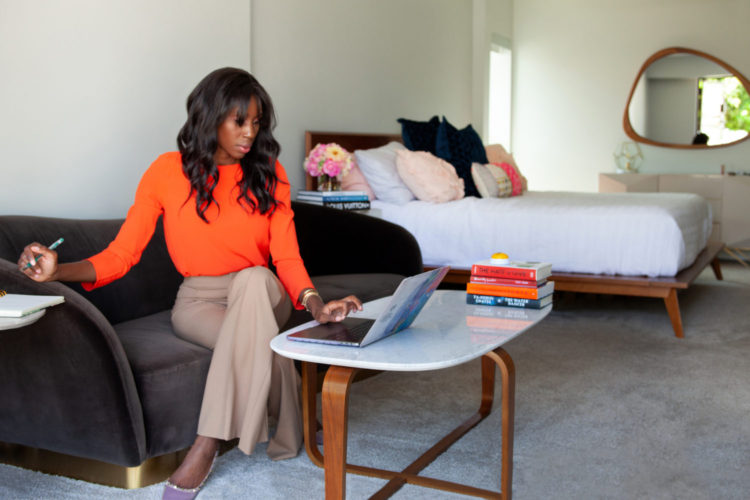 I'm currently working on…. an Executive mentorship program through Valleywise Health Foundation called Emerging Leaders. We'll pair a diverse group of ambitious, goal-driven young professionals (mentees) with Executives (mentors) throughout the valley for a 1- year mentor opportunity. 10-11 diverse mentors will work with 40 mentees who are nominated by their employers – approximately 3-4 mentees to each mentor. They will work on self-development, crafting professional and personal goals and will create a Community Engagement Project that will be launched into a marketing campaign for the foundation. Mentees will also have the opportunity to be selected for a Junior Board position with Valleywise Health Foundation. It's quite incredible.
Always…. down for warm cookies/brownies and ice cream.
Never…. looking forward to eating my veggies.
Favorite Quote…. "If you think you are too small to make a difference, try sleeping with a mosquito." – Dalai Lama
Biggest Dream…. To make a lasting impact in my community.
My Pet Peeve(s)…. The intolerant.
More About Liz Aboogla:
Liz Agboola is CEO of Moses Behavioral Care (MBC), a group of community-based mental health facilities offering 24-hour, long-term care for the SMI (serious mental illness) population. These efforts are motivated by her promise to uphold mental health as a critical part of overall wellness, including preventive services to the community while offering integrated care and treatment for those who require assistance with daily living.
Prior to establishing MBC, she founded Senior Placement Services with her parents and siblings. It was here she began her work in public service. For nearly 10 years she spearheaded community efforts ensuring suitable housing was available for the disenfranchised, homeless veterans and the elderly. She strengthened the company's business and corporate citizenship with key partnerships (local shelters, mental health clinics, Veteran's Administration homeless centers) and various civic and community-based organizations.
Her career ultimately began two decades ago in the private sector in learning and development. She served in various senior leadership roles with Bank of America and Director of Learning and Development with Gannett.
Liz brings a strong business and health care background paired with a servant's heart to lead the community in advocacy and ultimately through legislation. She holds a Master's in Education and a Masters of Business Administration.
Liz currently sits on the Board of Dignity Health and the Maricopa Health Foundation (now called Valleywise).