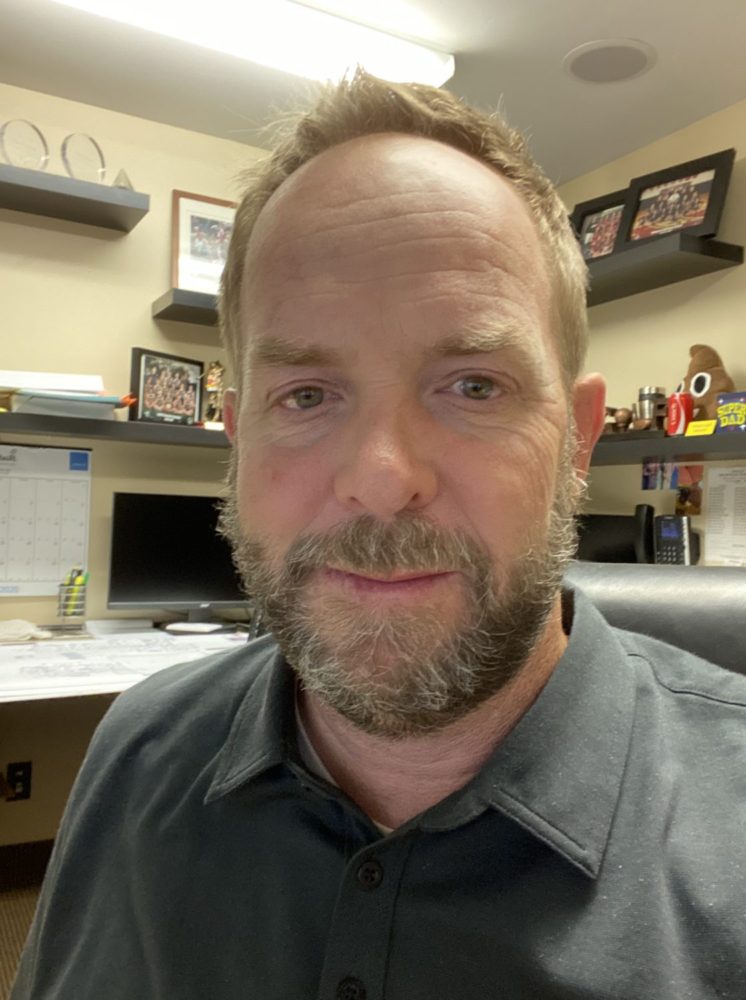 Name: Jason Fischbeck
Twitter: @jfischbeck
Facebook: Jason.fischbeck
Instagram: jfischbeck
Website: https://www.aearizona.com/
Age: 50
Title: Seller and Installer of Automated Environments, a high-end smart home system
Married/Single: Married
Kids: 6
City you live in: Mesa
A typical day in my life includes… a healthy balance of work/play and family
I was born… in Mesa, AZ.
My favorite thing about Arizona… the variety of outdoor activities we can enjoy.
I'm listening to… True Crime Podcasts.
My family… is the best thing that ever happened to me and the motivation for what I do.
If I could have dinner with anyone, it would be…a team of Navy Seals.
One thing I cannot live without… my wife Tanya.  She is amazing and makes me happy!
When I was younger, I wanted to be… a cop or doctor.
I'm inspired by… people that overcome challenges and addictions.  My baby brother Mark.  
The one person who motivates me is… many people motivate me.
If I could change anything in the world, it would be… would prefer people to be less divisive about politics.
The perfect day would be… spending all day with my Family but if that isn't an option then I would settle for a round of golf in the morning and then a Heli Snowboard session in the afternoon.
My first job was… working construction for my Dad's construction company when I was 14.  I was worthless but it taught me that it isn't always good to be the boss's son.
My favorite escape… family vacations anywhere.
My life… is better and more complete when I focus on others.
I'm currently working on… every day I want to be a better person.  More patient & caring for others.
Always… enjoy what you do whether it is work, play or serving.
Never… let a poor attitude ruin anything.
Favorite Quote… the world is not interested in the storms you encountered, but did you bring in the ship?
Biggest Dream… every day is a dream.
My Pet Peeve(s)… life is too awesome to get hung up on pet peeves.