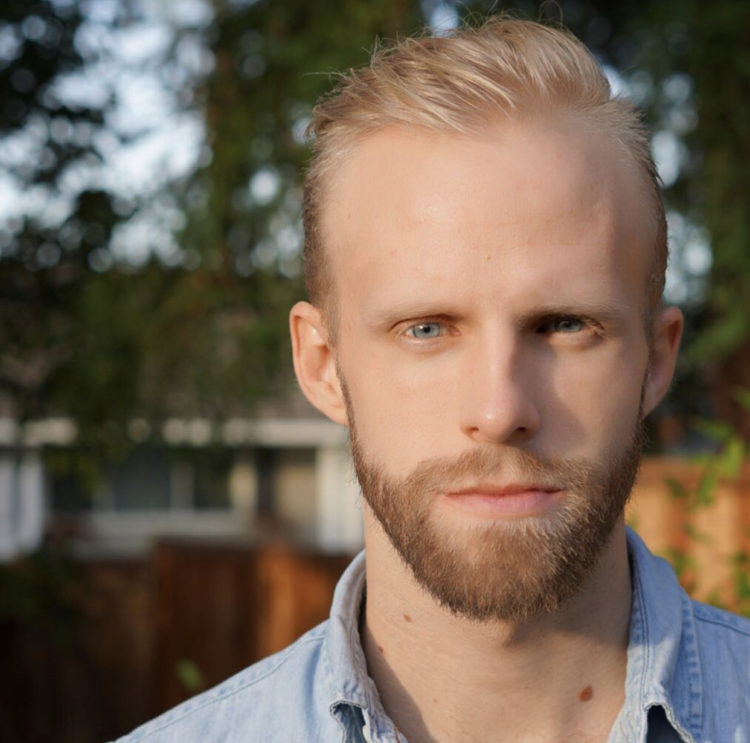 Name: Daniel Fanelli
Facebook: https://www.facebook.com/rustytacoarizona
Instagram: Company – rustytacoarizona, Personal – eliasfanelli
Website: rustytaco.com
Age: 30
Title: Operating Partner
Married/Single: Single
Kids: None
City you live in: Tempe
A typical day in my life includes… making tacos and drinking way too many cups of coffee. I like to take a hands-on approach in my restaurants as much as I can so you will regularly find me behind the kitchen line helping cook or just out on the floor checking on customers hoping they don't notice the stains on my clothes from the aforementioned cooking. If it is a day off, you can usually find me enjoying a beer or bourbon neat and catching up on bookkeeping and emails…. that totally counts as a day off still right??
I was born… in Los Angeles, California.
My favorite thing about Arizona… is how much cheaper it is to live here than in Los Angeles, California. 🙂 In all seriousness though, it has to be the beauty of the state and the general kindness of the people here. It is also a really great state to start a business in with almost limitless opportunity.
I'm listening to… The 1975 and Seven Lions. Yeah, I know I am all over the place with these picks.
My family… probably misses me. I certainly know I miss seeing them more often. Unfortunately, my line of work keeps me pretty tied up when it comes to getting as much family time as I would like. Luckily, they are very understanding and cheer me on every day.
If I could have dinner with anyone, it would be… a younger version of myself. The sage advice I could give a young me about life would sure save me a lot of trouble and heartache.
One thing I cannot live without… is a little time for rest & relaxation spread throughout all the busyness. I live a simple life at home so as long as I have enough time to recover and decompress from a long day/week/month I am A-OK with just about anything that comes at me.
When I was younger, I wanted to be… a DJ/Music Producer. I got into the electronic music scene in Los Angeles in my late teens and fell in love with it. I continued to produce music and DJ well into my 20s while bartending on the side. Still a hobby passion of mine and I would love to one day open a nightclub/live music venue to bring the dreams of my younger years full circle.
I am inspired by… my team and their hard work, dedication, and positive attitudes. It inspires me to be the best I possibly can be and do whatever I can as a business owner to take care of them.
The one person who motivates me is… my brother Gabe. He has been through a lot in his life and he continues to move forward with positivity every day. He motivates me to better myself and look at things from a different perspective.
If I could change anything in the world, it would be… for people to have more care and compassion for one another and the world around them.
The perfect day would be… camping, hiking, or relaxing on a beach with a cocktail in my hand. Just in general being detached and away from civilization is a really nice way to spend a day.
My first job was… working at my Dads printing shop helping fold and stack orders and answering phone calls.
My favorite escape… is every year when all my friends and I take a houseboat miles into Lake Powell, find an alcove, and stay out there for a full week. No cell service or computers, just wakeboarding, hiking, fishing, exploring, and sitting by the fire with a billion stars overhead. It's magical.
My life… is a little crazy right now with our second restaurant opening last week, but hard work pays off and it's a good thing I love what I do!
I'm currently working on… where to put our third Rusty Taco and making sure both of our current locations are the best places in town to get delicious tacos and drinks!
Always… money in the banana stand. And for those who don't watch Arrested Development… Always be kind and treat others with respect.
Never… rush to judgement.
Favorite Quote… "The quality of a leader is reflected in the standards they set for themselves." – Ray Kroc
Biggest Dream… To keep building Sonoran Restaurant Group into a larger company that hopefully includes many different unique and creative concepts. Then being able to utilize our resources as a company to affect the most positive change in the community that we possibly can.
My Pet Peeve(s)… is someone saying they will do something and then not doing it.
More About Daniel Fanelli:
Owner and Operating Partner of Sonoran Restaurant Group/Rusty Taco Arizona. Alongside my business partners Jake and Gene Storms and my in, we are bringing the deliciousness of Rusty Taco to the Arizona market and doing our part to try and positively change the world one taco at a time. We opened our Gilbert Rusty Taco location in February 2019 which quickly became a local favorite and opened our brand-new Scottsdale location in the Talking Stick Entertainment District just a few weeks ago!
The new location features a custom full-service bar and a craft cocktail menu that pairs perfectly with the unique and flavorful street tacos we serve. My personal background is in full-service bars and restaurants, having worked in the past for Marriott, Fox Restaurants, and Evening Entertainment Group, so getting a chance to blend the full-service experience with the fast-casual experience all in the same venue has been a really fun challenge to accomplish.