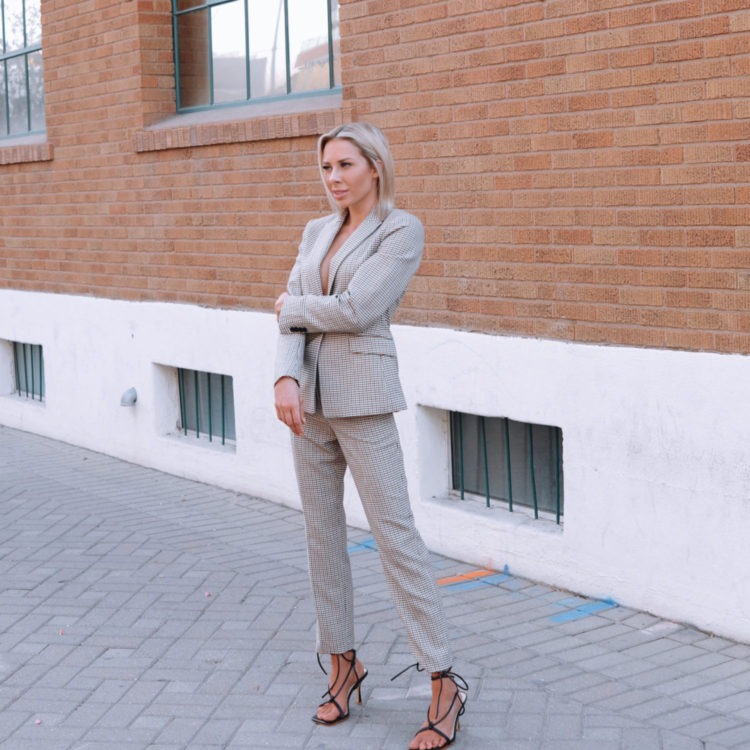 Married/Single: Single
Kids: 0 
City you live in: Scottsdale 
A typical day in my life includes… I start each and every day with ME TIME, which includes a workout at F45, meditation, reading, a handful of vitamins and a few shots of espresso. I am a planner, so the rest of my days follow a very organized calendar filled with listing appointments, contracts, launches, closings, and once and a while I take my "listing agent" hat off for a few buyer showings. 
I was born… in Denver, Colorado
My favorite thing about Arizona… our sensational desert sunsets!
I'm listening to… podcasts on the go! I have lots of drive time so I feel it's always necessary to use it wisely and learn something new! If I am not listening to a podcast, I will throw on a Daily Mix on Spotify. That mix always just "gets me" and my mood.
My family… means everything to me and they are truly the epitome of my "ride or dies." 
If I could have dinner with anyone, it would be… Ryan Serhant aka the GOAT. 
One thing I cannot live without… my Dad! If anyone figures out a way to live FOREVER….lemme know!
When I was younger, I wanted to be… a Dentist, which is why I still wear my retainers every night…12 years after getting my braces off…(shhhh) LOL
I'm inspired by… every mistake I have made. I see every mistake as a learning experience that allows me to grow as a person and sets me up to come back 10X better.
The one person who motivates me is… Myself and my future family. I am always working towards the "bigger picture" and putting my goals over everything else.
If I could change anything in the world, it would be… more kindness towards ourselves and others. We all need a little more self-love.
The perfect day would be… phone turned off, bikini on, posted up on a tranquil beach with someone I love and a book! 
My first job was… a Starbucks Barista. 
My favorite escape… the beach. Nothing is more therapeutic than the sound of waves crashing, sand beneath your feet, and the surrounding ocean breeze aroma.
My life… has been full of ups and downs but I truly wouldn't be who I am today without them.
I'm currently working on… being a better me than I was yesterday.
Always… growing!
Never… settling!
Favorite Quote… "Life is 10% what happens to us and 90% how we react to it"
Biggest Dream… be the BEST me I can possibly be!
My Pet Peeve(s)… those that lack communication, honesty, kindness, and work ethic! We should all hold ourselves and each other to higher standards.
More About Bre Roberts:
Bre Roberts is an Arizona State graduate that double majored in Exercise Science and Business who went from training professional athletes to selling homes in Arizona. She is currently a realtor within the brokerage Hague Partners and 72SOLD; a leading disruptor in the real estate industry.