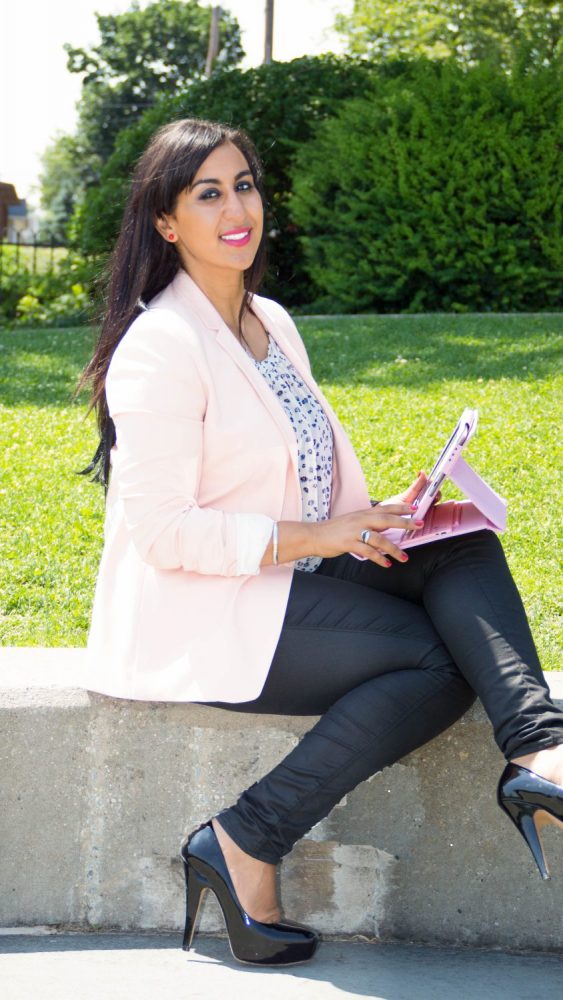 Name: Saloua Ibaline
Age: 34
Title: Business Coach – Brand Strategist – Women's Empowerment Speaker
Married/Single: in a relationship
Kids: not yet…
A typical day in my life includes…
I start each day with meditation to keep my sanity, exercise to feel energized, and coffee to keep me going. My daily schedule varies greatly, but I try to work from my home office in the morning and my afternoons usually include meeting with clients and networking. At night I work on creating content for my programs or attend events myself. As an entrepreneur my schedule changes constantly and I'm always working on something new and different.
I was born…
in the exotic country of Morocco.
My favorite thing about Arizona…
sunshine and the low cost of living.
I'm listening to…
Gary Vaynerchuk Podcast on replay.
My family…
is everything to me, they live far away and I miss them often.
If I could have dinner with anyone, it would be…
Jeff Bezos, Oprah Winfrey, Gary Vaynerchuk, and Beyonce. I think it's a good mix of interesting people.
One thing I cannot live without…
my iPhone and my cats, I can't pick one.
When I was younger, I wanted to be…
a super star singer.
I'm inspired by…
change-makers, innovators, people who are not afraid to take risks to make the world a better place.
The one person who motivates me is…
my mother. She is a survivor, a fighter, and my role model.
If I could change anything in the world, it would be…
empowering women around the world through education.
The perfect day would be…
with my family in Belgium where I grew up.
My first job was…
at 9 years old. I collected used items from the neighborhood and sold them at the local street fair/market. I had business mindset at an early age.
My favorite escape…
going back to New York City, where I spent 12 years of my life.
My life…
is a fabulous work in progress.
I'm currently working on…
too many things; my online academy for immigrant entrepreneurs, my monthly social media workshops for solopreneurs and my monthly Self Made Successful Women's panel.
Always…
be self-aware.
Never…
lower your standards.
Favorite Quote…
"Sometimes the king is a woman." – James de la Vega
Biggest Dream…
having my own women's empowerment TV show.
My Pet Peeve(s)…
bullying, ignorance, racism, jealousy, and lack of compassion for other people.