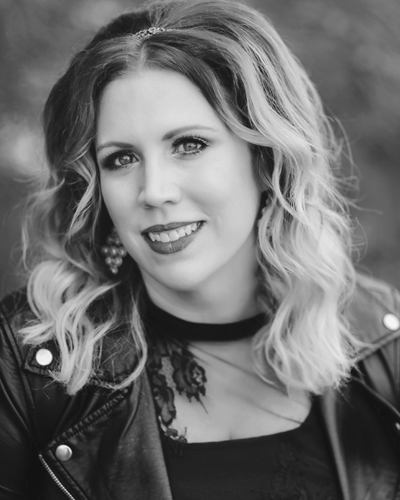 Name:  Robbie Flores
Age: 38
Title:  Wife, Mom and Photographer.  I would have to include the title of Small Business Owner as well, but being a photographer has never once felt like a "Job."
Married/Single: Happily married to the man that I have been with since we were teenagers! My parents divorced when I was very young, so the fact that we have been together for 22 years and married for 15 makes me incredibly proud! 
Kids: Four!  We have twin boys that are about to turn 13!  Witnessing the unique, deep bond that twins share from birth has been a great privilege. After waiting 5 long years and suffering one heartbreaking miscarriage, we were blessed with our third son, who is now 7.  Then, just 13 months later, we had our surprise baby girl to complete our family.
City you live in:  Queen Creek
A typical day in my life includes… 
a lot of chaos!  School drop off/pick up, emails, editing, volunteering, shopping, cooking, cleaning…  and let's be honest, too much Facebook in-between! 
I was born…
in Scottsdale, Arizona. Watching the East Valley grow has been incredible. In high school we would literally camp right off of the US-60 and Ellsworth, which at the time was in the middle of nowhere! Now I live even further than at and am surrounded by several communities, shopping malls and theaters. Unreal!
My favorite thing about Arizona…
is SEDONA. My family and I visit Sedona several times a year. It sounds cliché, but Sedona is the perfect combination of beauty and tranquility.
I'm listening to…
music is my JAM! Pun intended 😉 I enjoy classic rock, folk, indie and just about anything acoustic. My all time favorite band is Mumford and Sons. In October of 2015, my husband and I flew to L.A. for just one night so we could see them play at The Forum. We had nosebleed seats and the band literally looked like ants. Just one year later, in October of 2016, I had the incredible opportunity to photograph their concert from the PIT, just a few feet away from them. This was just about as big as I could possibly dream… in fact, I'm still in disbelief that it actually happened! Definitely one of the greatest accomplishments of my life.
If I could have dinner with anyone, it would be…
my mom.
One thing I cannot live without…
Mexican food!
When I was younger, I wanted to be…
I spent the majority of my twenties in banking. At the time, I fully expected to have a long career in finance. Then I became a Mom and everything changed; I wanted nothing more than to be home with them. During these precious years, I discovered my passion for Photography.
I'm inspired by…
images of candid moments, captured beautifully and frozen in time.
The one person who motivates me is…
myself. A little narcissistic I suppose, but if I don't take a genuine interest in something, I won't do it.
If I could change anything in the world, it would be… 
is World Peace too much to ask for? I'll start with a less judgmental society.
The perfect day would be…
lots of coffee, a fun activity with the family, Mexican food, a photo shoot with beautiful sunset light and then a live concert shoot for a band I love.
My first job was…
as a hostess at a Mexican food restaurant. Are you sensing a theme here?
My favorite escape…
taking a long drive through Sedona with the windows down and the music on! More realistically, the occasional adult beverage.
My life…
is happy.
I'm currently working on…
booking 2017 Senior Sessions and planning my twins thirteenth birthday party!
Always…
be kind.
Never…
compromise your values, morals or self-worth.
Favorite Quote…
"But there will come a time, you'll see, with no more tears. And love will not break your heart, but dismiss your fears. Get over your hill and see what you find there, with grace in your heart and flowers in your hair." ~ Mumford and Sons
Biggest Dream…
to live a long, healthy life.
My Pet Peeve(s)…
hmmm… gum smacking??
Click here to order a Trendsetters reprint.