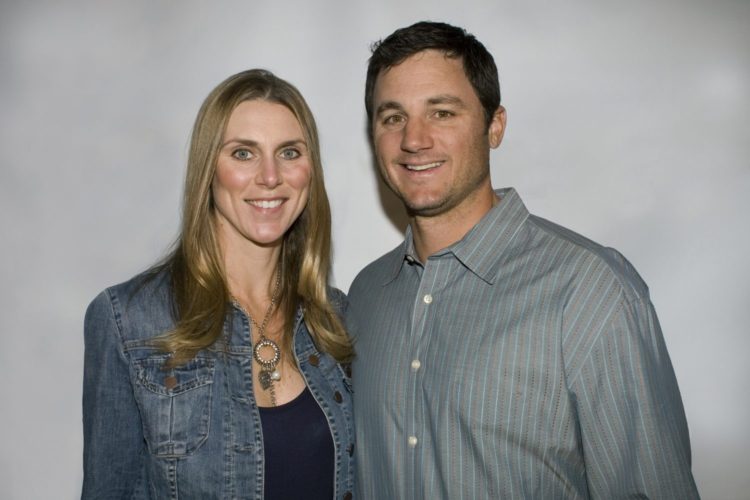 Name: Mike Leach
Age: 38
Title: Arizona Cardinals Long Snapper, Co-Founder of Potty Pals™
Married/Single: Married to Julie Leach
Kids: Ryan, age 9, and Madeline, age 7
City you live in: Chandler
A typical day in my life is like…
a kid's dream coming true.
I was born…
in Jefferson Township, NJ.
My favorite thing about Arizona…
year-round golf.
I'm listening to…
my wife.
My family…
keeps me on my toes.
If I could have dinner with anyone, it would be…
Arnold Palmer.
One thing I cannot live without…
cheese.
When I was younger, I wanted to be…
a professional athlete. Does long snapping count?
I'm inspired by…
humble people who do great things.
The one person who motivates me is…
me; motivation comes from within.
If I could change anything in the world, it would be…
how seriously some parents take their kids' sports.
The perfect day would be…
not sure of the specifics, but it involves my family, golf, Hawaii and a steak.
My first job was…
shoveling snow in the winters in New Jersey.
My favorite escape…
is Sean Connery from the hotel suite in the 1996 Action/Adventure film, The Rock.
My life…
keeps getting better.
I'm currently working on…
making the world a better place, one dry diaper at a time.
Always…
wait for the ride to come to a full and complete stop.
Never…
say never.
Favorite Quote…
"If you don't know where you are going, you might wind up someplace else." – Yogi Berra
Biggest Dream… winning the Super Bowl.
My Pet Peeve(s)…
poorly raked bunkers.