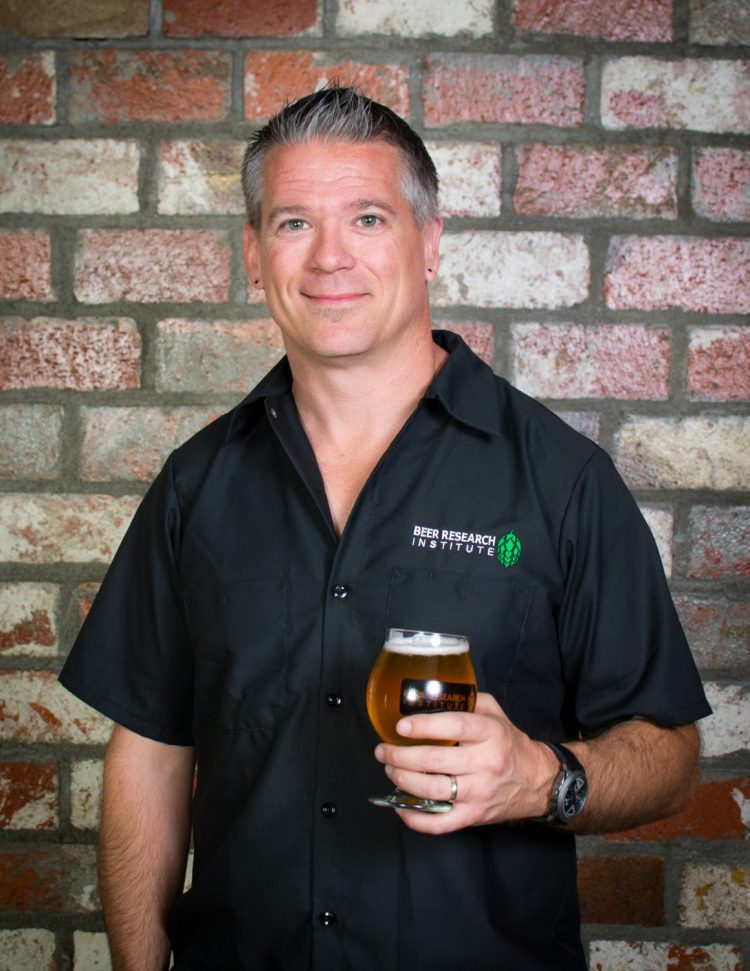 Name: Matt Trethewey
Age: 40
Title: HMIC (Head Motherf*cker In Charge) at The Beer Research Institute
Married/Single: Married
Kids: 3 doggies. Daisy, Nugget and Ziggy
City you live in: Mesa
A typical day in my life includes…
craft beer!
I was born…
in Detroit Rock City!
My favorite thing about Arizona…
the sunshine!
I'm listening to…
Punk, Funk, Rap and Reggae!
My family…
includes my beautiful wife Jenna and my 3 doggies Daisy, Nugget and Ziggy.
If I could have dinner with anyone, it would be…
my wife!
One thing I cannot live without…
music.
When I was younger, I wanted to be…
a business owner. Nailed it!
I'm inspired by…
anyone who is a master at their craft; I'm inspired by people and companies that are at the top of their game.
The one person who motivates me is…
Jenna, my wife. She is the reason I work as hard as I do. She is a very driven individual and I have to do everything I can to keep up.
If I could change anything in the world, it would be…
as cliché as it sounds, I'd love to see an end to war and general government overreach. Its wasteful, harmful to those involved and the reasons are never justified.
The perfect day would be…
sleep in. Breakfast. A little hike in the superstitions with my wife. Post climb beers at The B.R.I. and a relaxing evening at home.
My first job was…
dish dog at my friends family bar in my home town. Started working at 13 on summer vacation. Been working ever since.
My favorite escape… Camping on The Rim
My life…
is bomb! I'm livin' the dream. Beautiful wife, successful business, I get to call all my own shots cause I'm a man and I do what I want!
I'm currently working on…
brewing the best craft beer in the state of Arizona
Always…
hustle
Never…
stop!
Favorite Quote…
"Do you even (insert verb), bro?"
Biggest Dream…
I'm livin it! I own a successful brewery. Been dreaming of this for a long, long time.
My Pet Peeve(s)…
people who take beer to seriously. It's just beer. Enjoy it or don't enjoy it but remember that its just beer.
The Beer Research Institute will be featured at the 15th annual Strong Beer Festival, set for Valentine's Day at Steele Indian School Park in Phoenix. Sweethearts and singles alike can enjoy a broad variety of the state's strongest signature suds at the event widely recognized as "Arizona's Best Beer Festival." Tickets are available for purchase at arizonabeerweek.com.

Click here to order a Trendsetters wall plaque.