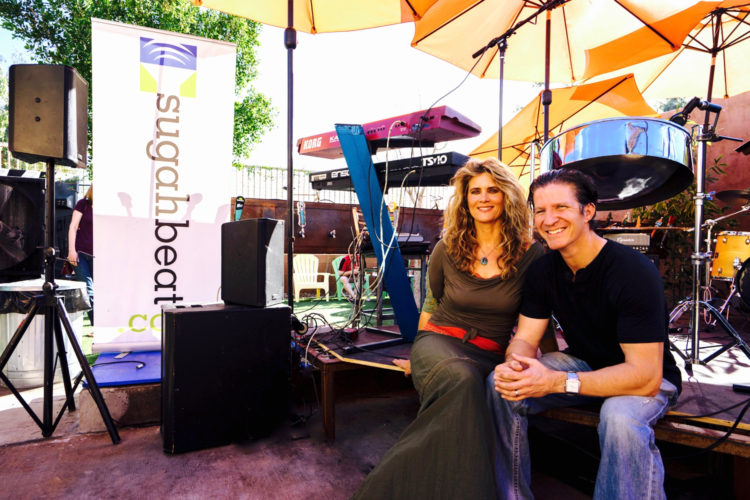 Name: Mark Reckling
Title: Co-owner of Reckling Properties L.L.C. Purveyor of party and sultans of sweet sugah beats/musicians in the band Sugahbeat. Philanthropist and dad.
Twitter: Reckling Properties / Sugahbeat
Facebook: Reckling Properties / Sugahbeat
Instagram: Reckling Properties / Sugahbeat
Age: 25 in dog years.
Married/Single: Married
Kids: 2 kids, 1 fur baby, 2 shell babies
City you live in: Phoenix – Arcadia
A typical day in my life includes…
morning gym rat routine, marketing houses, and writing music. Every day is a new adventure between real estate, music and raising a family.
I was born…
with dreadlocks.
My favorite thing about Arizona…
July, and those huggable saguaros.
I'm listening to…
the bagpipes in my head.
My family…
is at it's best when we are exploring something new!
If I could have dinner with anyone, it would be…
our dog, Rexxie.
One thing I cannot live without…
chicken wings.
When I was younger, I wanted to be…
Dr. Doolittle. And in a band.
I'm inspired by…
live music.
The one person who motivates me is…
my kids.
If I could change anything in the world, it would be…
to end all disease and maltreatment of children.
The perfect day would be…
going to a Cardinals game and/or concert, then playing a gig. Date night on my red tandem bike with my wife.
My first job was…
working at the art galleries in Old Town Scottsdale.
My favorite escape…
the Caribbean.
My life…
would be complete if only I had a tail to wag.
I'm currently working on…
the Sugahbeat EP and music videos, and a fun charitable project for Reckling Properties! We are donating 25% of our earned commission to the charity of our client's choice, between St. Mary's Food Bank Alliance, the Arizona Humane Society, Arians Family Foundation, and S.E.E.4Vets.
Always… be respectful.
Favorite Quote…
"When you come to a fork in the road, take it." -Yogi Bera
Biggest Dream…
to perform all over the world with the love of my life.
My Pet Peeve(s)…
negativity, and bad sound at concerts.