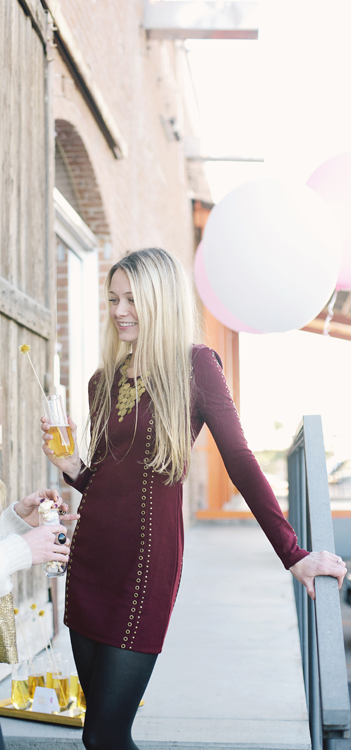 Meet Kristi, making a BIG impact on obesity and working hard.  Read how she finished these 20 sentences.
Name: Kristi Murphy
Age: 32… ugh
Title: Co-Founder, SaucyPants.com
Married/Single: Single
Kids: None
Live: Chandler
I was born…
in Hinsdale, IL
My favorite thing about Arizona…
the restaurants
I'm listening to…
SportsCenter … Go Irish (had to throw that in there with the BCS Championship in a couple days!! 😉
My family…
is the most important thing in the world to me
If I could have dinner with anyone, it would be…
Sarah Blakely of Spanx … she has given me hope in more ways than one ;-)!
One thing I cannot live without…
glitter
When I was younger, I wanted to be…
doctor or psychologist
I'm inspired by…
people at the top who are also good people
The one person who motivates me is…
Oprah … still sad her show is over 🙁
If I could change anything in the world, it would be…
sadness 🙁
The perfect day would be…
snowed in with no iPhones or computers and my fiancé
My first job was…
working at J. Crew … I thought I was so cool
My favorite escape…
home 🙂
My life…
is unplanned
I'm currently working on…
lots and lots of fun projects for SaucyPants
Always…
listen to your heart
Never…
listen to your heart
Favorite Quote…
"Life moves pretty fast … if you don't stop and look around once in a while you could miss it." Ferris Bueller's Day Off (a family tradition … we used to have FBDO trivia on family vacations … don't judge)
Biggest Dream…
To make SaucyPants a worldwide success and to have a BIG impact on obesity!
My Pet Peeve(s)…
Small talk