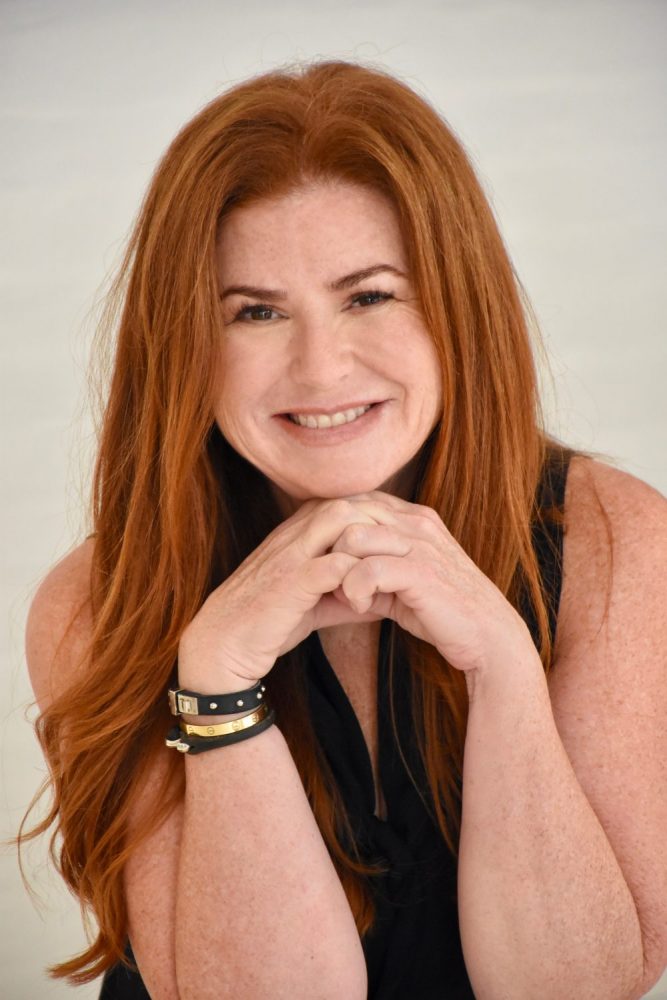 Name: Kara Goldin
Title: Founder and CEO, hint®
Married/Single: Married
Kids: 4
City you live in: Ross, CA (Marin County outside of SF)
A typical day in my life includes…
a hike with my dogs, drive into San Francisco to my office and work, drinking lots of hint®.
I was born…
in Minneapolis, MN.
My favorite thing about Arizona…
the sunsets!  Oh, and the Mexican food. The best.
I'm listening to…
the podcast "How I Built This" by Guy Raz. Love his podcast!
My family…
is awesome! All different. So proud of each of them every day. Including my two labs.
If I could have dinner with anyone, it would be…
Ruth Bader Ginsberg. The stories she could tell!
One thing I cannot live without…
my hint®!
When I was younger, I wanted to be…
a lawyer. I wouldn't have been a good lawyer, good thing I didn't do that.
I'm inspired by…
life. Watching people disrupt and change the world for the better.
The one person who motivates me is…
my husband. He believes in me, every day.
If I could change anything in the world, it would be…
for people to be kinder to each other. Differences don't mean you can't be kind.
The perfect day would be…
at the beach with my dogs, family, best friends. In the shade of course on a perfect temperature day.
My first job was…
at Alphabet Toy Store on Fifth Avenue in Old Town Scottsdale.
My favorite escape…
Nature; beach or wilderness, where you can hear the sound of nature. With people I enjoy.
I'm currently working on…
So many things. Trying to get the Federal Guidelines changed in Washington for school lunches. They don't include bottled water or hint and should, as schools cannot guarantee access to clean drinking water. Plus, overall sales of hint water and sunscreen of course!
Always…
be passionate about what you do.
Never…
dwell on the past.
Favorite Quote…
"One isn't necessarily born with courage, but one is born with potential" – Maya Angelou.
Biggest Dream…
that the food companies and skin care companies would practice transparency.
My Pet Peeve(s)…
people who don't hustle.  If you want your dreams to come true you have to work hard.