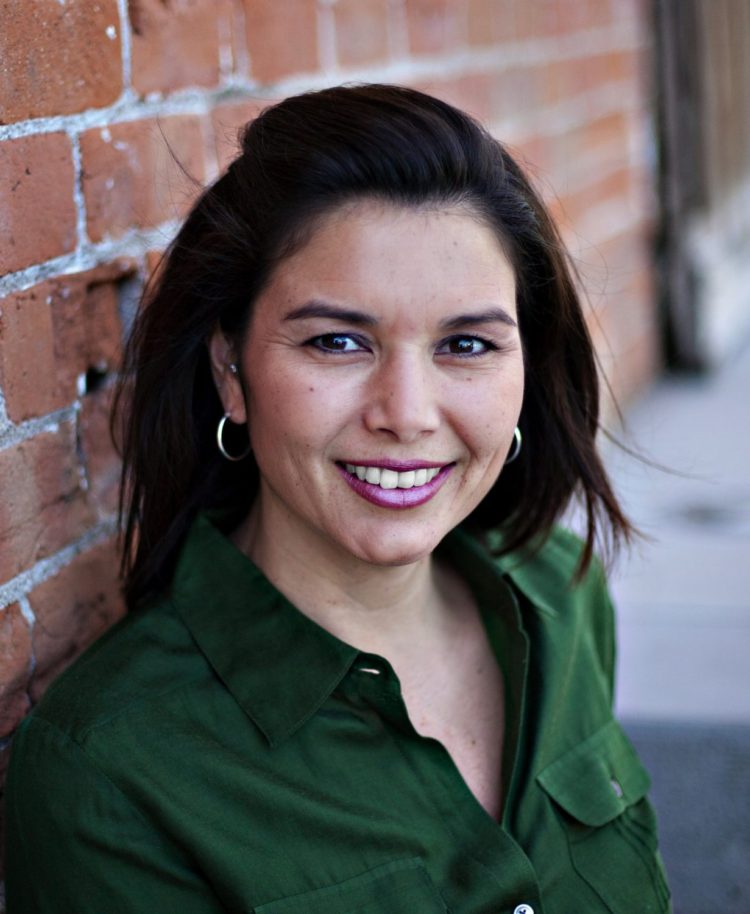 Name: Heidi Jannenga
Age: 45
Title: Founder and COO of WebPT
Married/Single: Married to Brad Jannenga – President and CTO of WebPT 
Kids: Ava (age 3) 
City you live in: Phoenix
A typical day in my life includes…
waking up to have breakfast with my daughter, get her ready for school, and drop her off by 8:10 AM. Then I head to the WebPT office, where I delve into a day's worth of collaborative problem solving and brainstorming meetings with our amazing leaders and managers, a few creative sessions with our brilliant marketing team, a working lunch, a few product priority review and acceptance meetings, and some business development calls and followups. After a full day at the office, I head home for a nice family dinner with my husband and daughter. As the evening starts winding down, I sit down for bedtime stories with my daughter, tuck her in, and catch up on a few emails. Then it's off to bed by 11:00 PM.
I was born…
to an Austrian father and a Japanese mother at McAllen Hospital in Weslaco, Texas, a small town on the U.S.-Mexico border at the southern tip of Texas. My dad was a research horticulturist for the USDA and worked with citrus plants. We lived in a double-wide trailer on two acres of land. Later, when I was six years old, we moved to Winter Park, Florida.
My favorite thing about Arizona…
is the cactus blooms in the spring. I enjoy hiking, and it's even more enjoyable when I'm surrounded by all of the beautiful colors of the desert flowers.
I'm listening to…  
Roger Clyne and the Peacemakers.
My family…
is my priority. I refused to settle; I waited to finally meet the love of my life—and I did. My daughter is the most incredible creature on the planet, and I adore her more than I ever dreamed possible. Together, we love to travel and explore new places and foods—and no matter where we are or what we're doing, we always have fun!
If I could have dinner with anyone, it would be…  
Madonna. I have been a fan for a long time, and I think it would be interesting to hear some of her stories of world travel, transformations, and being an iconic rockstar.
One thing I cannot live without…
is my down comforter. I sleep with it all year round, and it's just not the same when I don't have it.
When I was younger, I wanted to be…
a veterinarian. I grew up with all kinds of different animals: dogs, cats, birds, turtles, fish—I even incubated an alligator egg and raised the baby alligator for four months.
I'm inspired by…
smart, motivated people who enjoy engaging in insightful conversation about world travel and diverse experiences. 
The one person who motivates me is…
it's hard to narrow it down to just one person when we've assembled such a large, amazingly talented team at WebPT. I am constantly surrounded by smart, driven individuals, and that makes me want to push myself even harder to learn new things and improve myself every single day.
If I could change anything in the world, it would be…
our healthcare system. It's a big mess, and I think the priority and purpose of medicine and wellness have been lost in the quest for profitability and longevity of life.
The perfect day would be…
to wake up with my husband to the sound of waves crashing on the beach outside our window, go paddle boarding or do yoga before work, have breakfast with my daughter, help a therapy practice move the profitability needle in the right direction, spend time mentoring a female entrepreneur or future leader, and then wind down with a candlelit dinner—complete with a margarita on the rocks (no salt)—on a patio overlooking the ocean with my husband and daughter.
My first job was…
mowing lawns and babysitting in our neighborhood.
My favorite escape…
is taking a yoga class or hiking.
My life…
never has a dull moment. With a young daughter who is experiencing and learning new things daily, a company I'm leading through exponential growth, and the ever-present challenge of balancing married life and business life with a husband who also is a business partner, my life is simultaneously and constantly exciting and exhausting.
I'm currently working on…
my doctorate degree in physical therapy. I'm set to graduate at the end of August 2014.
Always…
tell people how much you appreciate them. Saying thank you might seem like a small gesture, but it means a lot.
Never…  
shame people if they have made a mistake or done something wrong, and never sacrifice your core values to get ahead.
Favorite Quote…
"Do or do not. There is no try." – Yoda
Biggest Dream…  
for myself: to be financially secure and happy with my life. For my daughter: to be happy, healthy, and successful in living out her dreams—whatever they may be.
My Pet Peeve(s)…
nose-picking and people driving slow in the left lane.