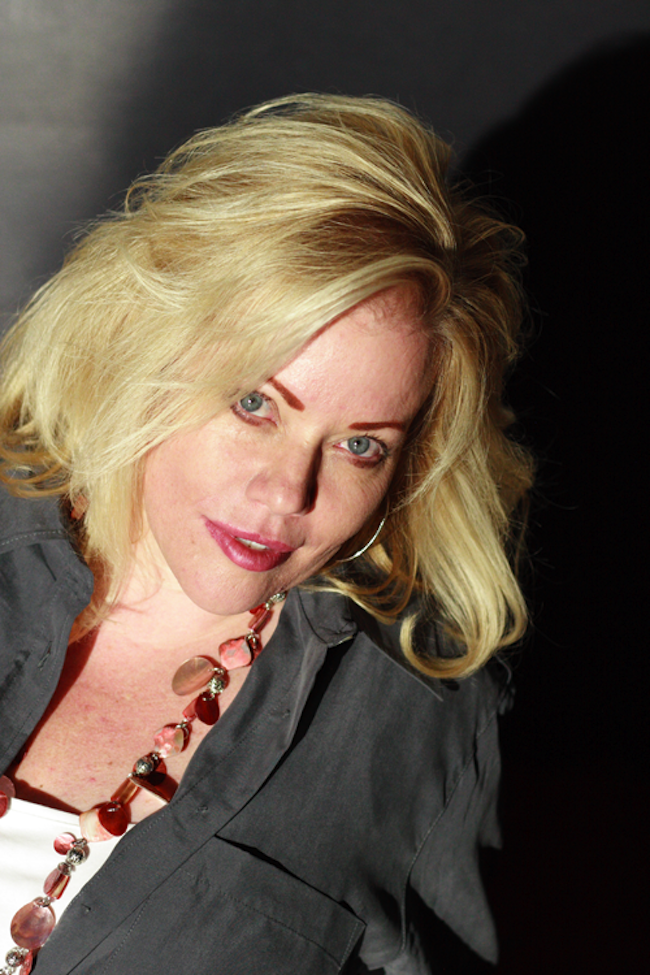 We began 17 sentences that each person finished in their own words. Here's what Holistic Psychotherapist/Radio Personality, Heather Hunter, had to say about success, her inspirations and everything in between.
Title: Holistic Psychotherapist and Radio Personality. Host of INSIGHT with Heather Hunter, on Arizona's own 1100KFNX. Specialist in relationship and family dynamics, personal development , and human potential.
Married/Single: Married
Kids: I am a mother to two great kids: a 16 year old son and a 6 year old
daughter.
Live: In Cave Creek, Arizona
I was born…
born…in a small Midwestern town. My "outside of the box" thinking started early, and was mostly channeled into school papers and poetry.
My favorite thing about Arizona…
The diversity in the people as well as the geography.
I'm listening to…
my intuition, always!
My family…
keeps me grounded and inspired at the same time.
If I could have dinner with anyone, it would be…
Dr. Ruth Westheimer. A cultural icon, she broke through social mores to educate the masses in healthy sexuality. Not many people know she was a member of the Jewish underground movement fighting for the creation of a Jewish homeland and that she was wounded when a bomb exploded outside the kibbutz where she lived. The rest of her story is no less amazing.
One thing I cannot live without…
animals. I have always had at least one pet, usually more, my entire life. Critters are pure unconditional love, and no matter how stressed or busy you are, or what your status in the world is, your animals stay the same—they are home waiting for you, and only want your love… and something good to eat.
When I was younger, I wanted to be…
a veterinarian, but I realized I was too sensitive to handle the more gruesome aspects of the work. Later on I wanted to be a sex therapist. I was fascinated by how complicated people tend to make something that is so natural and healthy.
I'm inspired by…
anyone who has the guts to face their greatest fears. I am constantly inspired by clients and audience members who are able to "flip that switch" and step up in their own lives.
The one person who motivates me is…
my husband. Like any of us, I can't always be at my best, but he sees it in me even when I don't.
If could change anything in the world, it would be…
helping people to realize that who they truly are, deep inside, is always beautiful, and that making a happy and meaningful life for yourself is always within your power. No matter what.
The perfect day would be…
I try to find something enjoyable about each and every day, no matter what is going on. That said, I like for my family to be part of a truly fulfilling day.
My first job was…
a camp counselor. I was also in charge of taking care of the camp's farm animals. From as early as I can recall I have always wanted to help people and animals.
My favorite escape…
getting away to the ocean or the mountains energizes me, or even just a swim in the pool or connecting with nature in my backyard. The natural world is truly rejuvenating. However, sometimes 30 minutes with People Magazine works too.
My life…
life…has been completely unpredictable and I love it that way! I have learned and grown from every single positive and negative in my life. Our lives shape us but we can choose what we want to hang on to and let go of what no longer serves us.
I'm currently working on…
many projects are in the works. I want to make it easy for people to integrate inspiration and support in their lives so they will spend less time searching and more time living!
Always…
remember that after every storm, no matter how turbulent or how long it lasts, the sun always shines. Always.
Never…
take what you have for granted. The key to improving your life of tomorrow starts with gratitude for the blessings of today, no matter how small.
Visit her website to learn about her services. HeatherMHunter.com