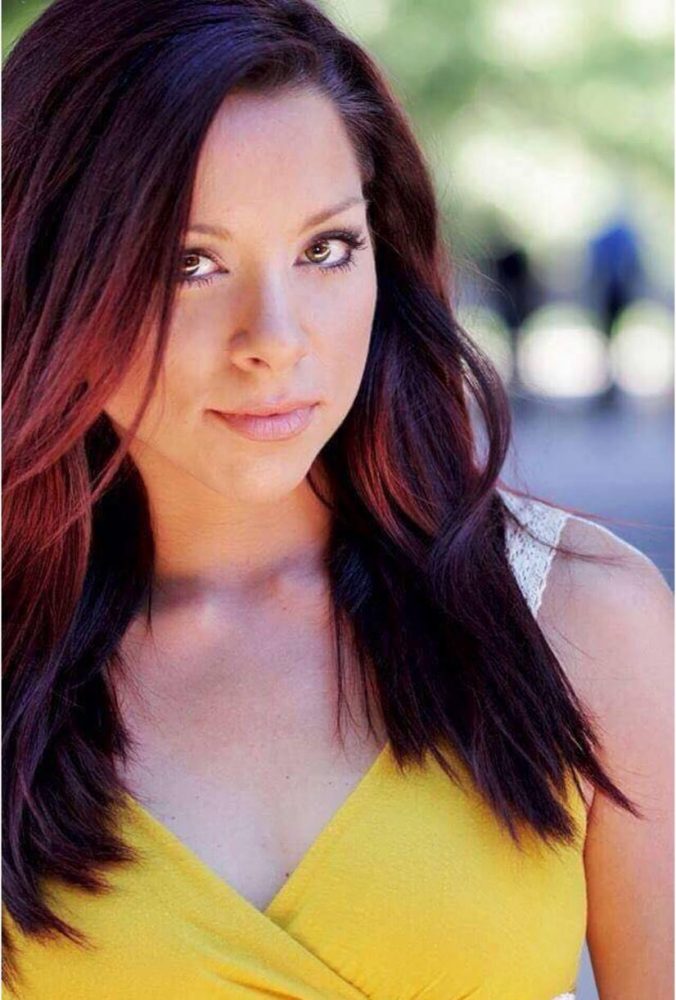 Name: Gianna Nicole
Age: 30
Title: CEO/Founder of Gianna Nicole Media
Married/Single: Engaged and planning the perfect wedding with the perfect man!
Kids: 3!!!
City you live in: Scottsdale
A typical day in my life includes…
coffee. Then rushing to get my three kids out the door on time and celebrating the fact that I made it to school before the first bell! Red Bull. Then, heading into the office, opening the studio, and turning up the volume on some great music. I travel A LOT so chances are I'm catching a flight to a photo-shoot with a new, young model, or a dynamic fashion label. Photography is my greatest passion and I'm lucky that I have a great crew holding down the Scottsdale offices, so I check-in on them throughout the day. I try to end every day cooking dinner for my kids, and hearing about their day. I'm not a typical mom, and I cherish and capitalize on every moment I get to spend with them and if I'm able, I take them on the road with me! Every day, no matter where work has taken me, ends exactly the same… Sauvignon Blanc.
I was born…
In the smallest state, Rhode Island!
My favorite thing about Arizona…
how insanely diverse the landscapes are. I'm an avid hiker, and you just can't run out of amazing trails in AZ. Every hike, sunset, and experience is different. We really live in the most beautiful state in the country!
I'm listening to…
Lana Del Rey, but I could be listening to gangster rap, country, or classic rock depending on my mood.
My family…
is everything!
If I could have dinner with anyone, it would be…
Kurt Cobain, for sure! But I'm picking more than just one: I also would like to break bread with Anna Wintour, Donald Trump, and Kim K – they basically rule our world.
One thing I cannot live without…
sugar free Red Bull.
When I was younger, I wanted to be…
I've always wanted to be a photographer!
I'm inspired by…
anyone who overcomes adversity with a positive attitude.
The one person who motivates me is…
my Fiancé, he pushes me to grow the business, be a great mother, and a great partner! And when I'm tired, or worn down from the world… he always picks up the slack. And he never expects any recognition. He's pretty incredible, and is definitely the "secret ingredient" in my success.
If I could change anything in the world, it would be…
That is a loaded question. If I had to give my best "pageant queen" answer, I think it would be our view on the mentally ill and our approach as a nation to treat. This affects the homeless, veteran, and substance abuse population, and is something that really weighs on my heart.
The perfect day would be…
I would get to sleep until 9 a.m.! Honestly, a little more sleep is the only thing keeping me from total happiness.
My first job was…
a hospitality aid in a nursing home.
My favorite escape…
travel. I think that's why I like hiking so much. For an hour or two, I get to be an explorer and push the world away!
My life…
is in God's hands.
I'm currently working on…
an annual event, "Fashion Passport", we are in our second season and it is blowing up! We feel totally blessed to have the support and recognition of a lot of big names in the industry. It's a weeklong retreat that strips down the 'flair' of the fashion and entertainment industry and focuses on the art and craft of photography, design, and modeling! It's an exclusive experience and we have guests travel in as far as Europe and Australia to join!
Always…
count your blessings.
Never…
become complacent.
Favorite Quote…
"Begin to live your life as if your prayers have already been answered." – Tony Robbins.
Biggest Dream…
to spend a year backpacking across the world!
My Pet Peeve(s)…
laziness.
Click here to order a Trendsetters reprint.