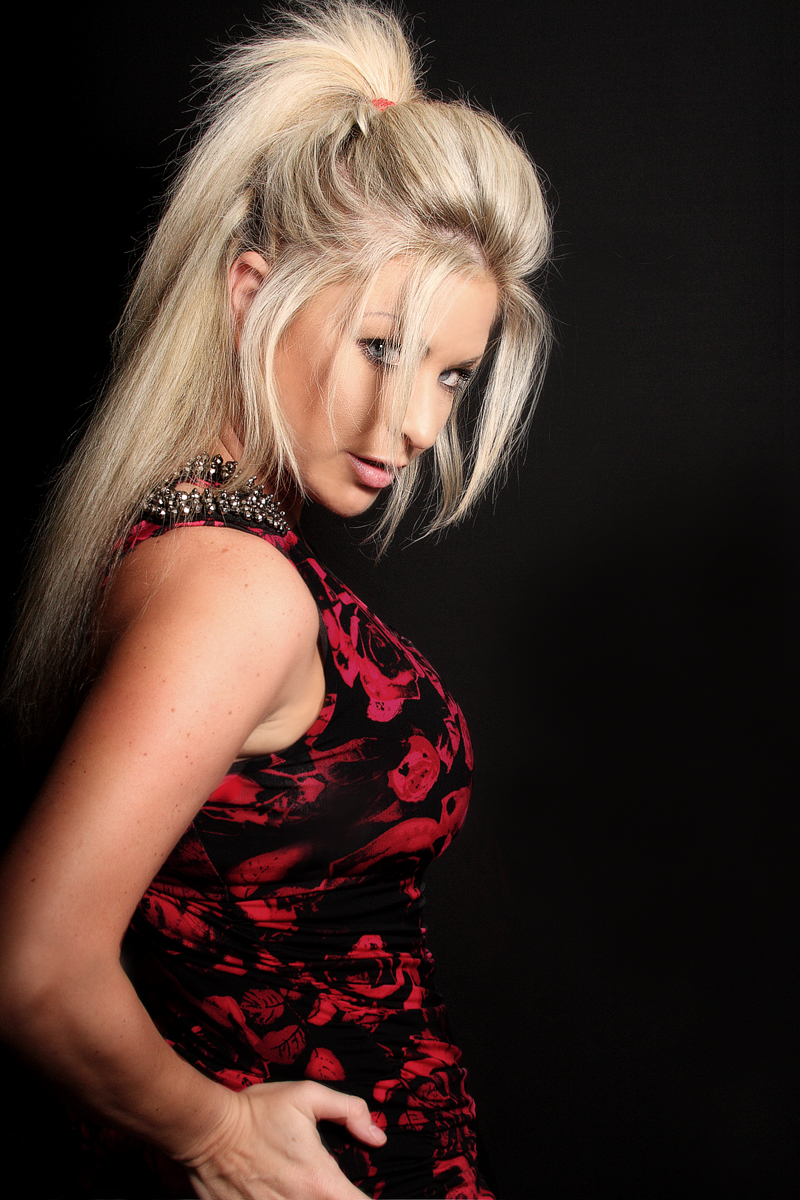 Meet Blanche, she is generally laid back and doesn't take herself too seriously.  She loves living in Arizona and all the diversity it has to offer.  She loves traveling, but she loves coming home even more. Read how Blanche finished
Name: Blanche Spalding
Title: Model/Host
Married/Single: Married
Kids: 2 great boys
Live: East Valley
I was born…
in Gallup, New Mexico.  I moved to Arizona when I was 12, so I guess that makes me a native.
My favorite thing about Arizona…
is the spring season.  Sunny skies, beautiful weather and tons to do outdoors.
I'm listening to…
Bruno Mars and Skrillex.  My IPod is very eclectic.
My family…
is amazing.  I'd be nowhere without them.  They're my ultimate support, fan club, and best friends.
If I could have dinner with anyone, it would be…
Marylin Monroe.  She didn't know she was going to be such and icon, yet that's what she became.  She was beautiful, and it would be interesting to look inside her mind. 
One thing I cannot live without…
is yoga pants.  LOL.  I pretty much live in them.
When I was younger, I wanted to be…
a rescue 911 responder for pets.  I love animals
I'm inspired by…
people in general.  The struggles and challenges they overcome is a good reminder to keep pushing forward.
The one person who motivates me is…
my kids.  I want them to be proud of me and know I try my best to take care of myself so I can take care of them.
If I could change anything in the world, it would be…
that people that struggle so hard every day trying to make it wouldn't have to struggle anymore.  Life should be easier..
The perfect day would be…
breakfast, lunch, and dinner NOT on a meal plan.  Mexican food and margaritas.
My first job was…
working the front counter at a gym.  I guess most of my adult life has been involved with the gym somehow.
My favorite escape…
Vegas Baby!  I love sitting at the pool all day in Las vegas.
My life…
is what I make it every day.  If I want to be productive, it's up to me to do it.  Everyone has their own outlook and point of view.  No one's life is the same.
I'm currently working on…
a sports fail clip webseries called "Beenanas."  You can catch it at www.beenanas.com.
Always…
work on bettering yourself.  I work on me, and I'm not in competition with anyone.
Never…
doubt yourself.  Always believe in yourself.
Favorite Quote…
"We're going to have to agree to disagree!"  This comes in handy more than you think.
Biggest Dream…
is to one day go to Italy.  But if I go to Italy, I'm going to have to go to France, and if I go there…I'm going to have to get back to you on that one
My Pet Peeve(s)…
is when people are rude to others for no reason and when people won't take responsibility for themselves.  We all have to live together on this planet, so take care of yours and I'll take care of mine.  And just be nice!