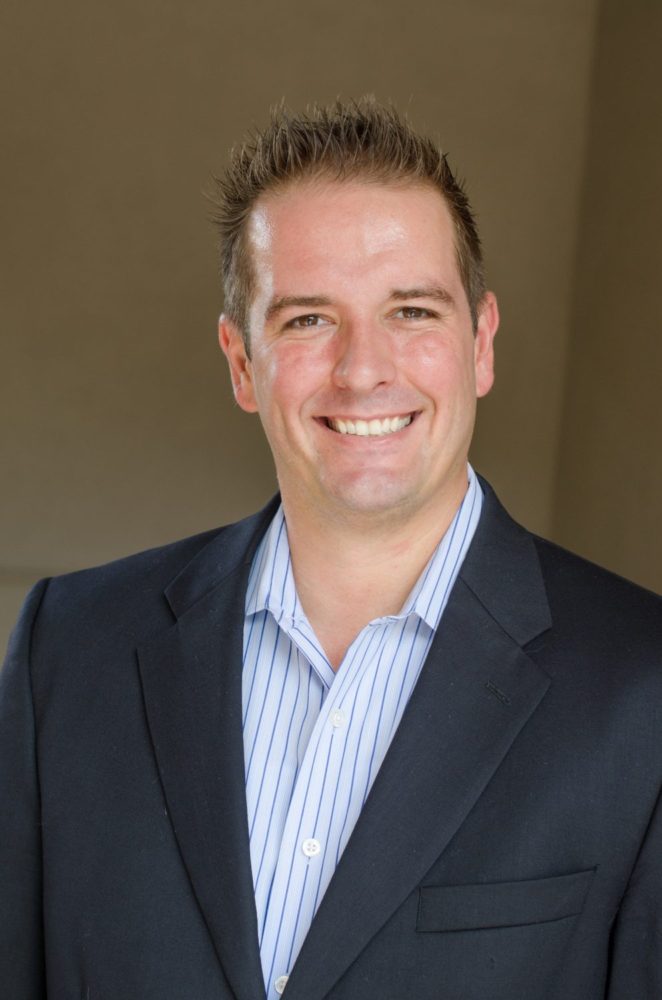 Name: Brian Colling
Age: 35
Title: CEO of Colling Media
Married/Single: Very Married
Kids: 2 awesome kids
City you live in: North Phoenix
A typical day in my life included…
wake up around 6am, check on East Coast advertising clients, workout while listening to an audio book, make family breakfast with love, get to the office for briefs, have a team huddle daily around 10am and make sure our advertising clients are seeing success. We spend the day speaking a very fluid language focused on cost per lead and cost per acquisition so often our team is speaking in acronyms of various KPIS from CPL, CPA, CPL, CPH, CPE all focused around our client's biggest goal of ROI. I personally spend about 3-4 hours per day visiting with clients, strategizing, talking about their business and the pursuit of improving and growing.
I was born…
in New York and moved to Arizona when I was 2 years old. #ArizonaRaised
My favorite thing about Arizona…
the awesome people that come from all around the country, the amazing friends I have made in my personal and business life and the growth and culture of this amazing state.
I'm listening to…
Eye of the Tiger by Survivor.
My family…
is awesome! We are a team and are there for each other through it all.
If I could have dinner with anyone, it would be…
Mark Zuckerberg as I think what he has created has truly changed the world and is only just beginning.
One thing I cannot live without…
is my phone. It's my connection to just about everything.
When I was younger, I wanted to be…
an astronaut so I can shoot for the stars, entrepreneurship is similar.
I'm inspired by…
Gary Vaynerchuck, that guy really gets it and his words of wisdom have helped me through both the best and most challenging times. His work hard, help others, make bigger goals, crush it mentality is something I admire and strive to emulate.
The one person who motivates me is…
Jeff Bezos. Amazon has truly changed the customer's shopping experience as we know it and I believe influenced other companies like Uber and AirBnB.
If I could change anything in the world, it would be…
world hunger. After volunteering at various food banks including Feed My Starving Children, it is so humbling and heart breaking to see how others must fight for basic survival.
The perfect day would be…
every client reporting record breaking results, a new client referral, and after an enjoyable day at the office, hanging out by the pool with my wife and kids and enjoying an awesome Arizona sunset.
My first job was…
working at a Protection One call center for $100/sale. I ended up doing that job from home while playing video games and remember thinking, "this work thing isn't so bad!"
My favorite escape is…
either Flagstaff for a quick getaway or Newport Beach for some fresh cool beach air.
My life is…
a  journey!
I'm currently working on…
closing the gap between lead generation and sales acquisition otherwise known as inquiry optimization while trying to build an amazing work/life culture.
Always…
do what you say.
Never…
say never.
Favorite Quote…
"To be who you want to be, sometimes you have to do what you do not want to do."
Biggest Dream…
flying which I think is figurative of living a stress-free life.
My Pet Peeve(s)…
are when people touch a TV screen while presenting something. "Please don't touch the screen."