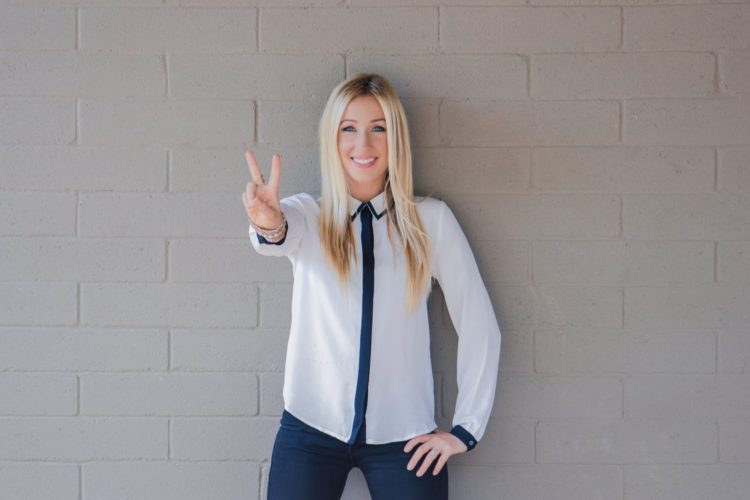 Name: Bizzie Gold
Age: 30
Title: Celebrity Trainer, Founder and CEO of B Tribe Social Club for Women, Buti Yoga, and Golden Ratio
Kids: Little girl Sarai, 5, and my boy Zev, 2
City you live in: Scottsdale
A typical day in my life includes…
I don't get to spend a lot of time with my kids because I'm always traveling for work. In the morning, I try to soak up as much time with them so we play and I make them Paleo crepes while checking social media accounts and yelling voice memos into my phone so I don't forget anything. In June I moved the corporate HQ for Buti Yoga and Golden Ratio to Scottsdale from LA so I can really focus on launching B Tribe Social Club in Old Town. This move has resulted in a major upgrade in my day to day stress level. My commute to the office is only five minutes so the time I get to spend with my kids has definitely increased. I spend the first few hours at the office getting the team organized and delegating tasks. My day is technically over at 5 p.m. but we all know as an entrepreneur the workday never really ends. I typically drift off to sleep thinking about to-do lists and manifesting future goals and successes.
I was born…
in New York City. I spent the first few years of my life on the Upper East Side before my parents moved to Connecticut to live the typical East Coast life. For the majority of my childhood my Dad also had an apartment in the city so I was lucky enough to get some NYC culture in the form of the best restaurants (I'm still a total foodie even though I eat Paleo), museums and Broadway shows. When my parents got divorced it almost seemed like my Dad took me to Broadway shows and the nicest restaurants as a substitute for not knowing how to cook. I'm not complaining. My childhood was rich with cultural experiences that no doubt turned me into the badass I am today.
My favorite thing about Arizona…
is the heat! Everyone complains about it, but I LOOOOOOOOOOOVE the heat. I've always been a sauna girl so this is ideal because every day is like relaxing in a sauna. Since moving to Arizona I have abundant energy, inspiration and the best community surrounding me – life is pretty damn close to perfection.
I'm listening to…
A Tribe Called Red and Hippie Sabotage. Everything I do is inspired by music and I spent a large portion of my adult life DJing. A Tribe Called Red makes my heart pound and the desire to start dancing happens instantly. Hippie Sabotage is ambient trance music – it's the perfect background beat for typing strategic partnership proposals and online content.
My family…
misses me. I travel every other week Thursday to Sunday. I try to focus my family time on creating positive routines and getting quality snuggle time. Being a Mom is a really tough job – trying to balance that with being CEO of a company where travel is a constant is nearly impossible. The mommy guilt is always trying to creep in and distract me from going after my goals with ferocity. My parents left a lot for business trips when I was little and they would never tell me before they left. I make sure to let my kids know well in advance of a trip I will be leaving, especially my oldest, Surai. We always count down the number of sleeps and try to sneak in a mother-daughter lunch date before I leave. Family is all about letting your kids know that your love is constant and no one will ever take that away. Love can come in all different forms. I don't have the luxury of spending hours playing on the floor with my kids, but I'm able to give love in other ways that I know will have a lasting impact and secure our bond for life.
If I could have dinner with anyone, it would be…
Donald Trump. He is on fire right now. I have always admired him as a businessman and grew up in the same circles as his daughter Ivanka. Despite the way the media portrays him, he has done an exceptional job of raising children who are driven and focused without a sense of entitlement. I learn from Trump's successes and failures while raising a family. Social responsibility and politics also light me up as an intellect. It would be great to get behind-the-scenes details on the timing of when his Presidential play was concocted. My inner geek would be in heaven.
One thing I cannot live without…
Buti Yoga. It is everything to me. I practice at least five days a week and without it I'd probably have the worst temper. As my company has grown, I stopped teaching public classes and focus on certifying instructors (we have more than 2,000 worldwide). Since moving to Arizona, I've been teaching again and look forward to teaching at B Tribe when it opens this fall. I do it for my own sanity and to contribute to the awesome community that allows women to move, relax and connect.
When I was younger, I wanted to be…
a professional dancer. Most of my childhood years were spent dreaming of being in the American Ballet Theater and starring in The Nutcracker. I've definitely brought my passion for dance into my current career – it's just a new evolution of my career goal.
I'm inspired by…
the large groups of women that I lead in personal and business development workshops. Every time I connect and teach these women, I feel inspired and motivated to help women understand the importance of cultivating meaningful friendships with each other.
The one person who motivates me is…
my daughter Sarai. She has Cerebral Palsy from a rough start during childbirth. She wakes up every morning with a huge smile and a drive to push past physical barriers that are holding her back. She is stunningly beautiful and the depths of her soul can be seen by any and all who cross her path.
If I could change anything in the world, it would be…
I am in the midst of changing the world with the addition of B Tribe Social Club and the personal and business development work I do all over the world. I want to change the way people lead their lives and interact with one another. Social convention and childhood trauma have created a layer of distance and dysfunction in most relationships – both on an interpersonal and business level. Once people learn to rewire their emotional reactions and connect with people in an honest and logical way, the entire world can change in the blink of an eye.
The perfect day would be…
dancing all day long to my favorite DJs at the Four Seasons… is this a reasonable request? I love music and dancing, but being out in the desert with tarantulas and dirt is NOT my thing. Anyone that wants to create an adult-only rave at a luxury hotel, holler at me.
My first job was…
a cocktail waitress at a restaurant.
My favorite escape…
my headphones. In seconds, music can take me away from any stressful situation.
My life…
is moving at lightning speed and I love every moment.
I'm currently working on…
opening B Tribe Social Club Scottsdale. We are scheduled to open this fall. Go to btribescottsdale.com to get on the notification list for events.
Always…
align your passion with purpose. Wanting to be a millionaire is not a goal. Take the time to discover what fuels your passion and make sure that same goal feeds your purpose in this world. Only then will you be able to move past obstacles in your way and learn from mistakes.
Never…
run yourself into the ground with destructive health and wellness behaviors. As an entrepreneur you end up working hours that most couldn't even imagine. If you're not taking care of your mind and body, you'll end up failing yourself and all of your employees.
Favorite Quote…
"You can only take people as far as you've healed yourself."
Biggest Dream…
to be the next Oprah and Martha Stewart, but focused on millennial-inspired health, wellness, personal development and style.
My Pet Peeve(s)…
when people say they're going to do something and then don't; people who have no passion or lust for life, and passive aggressive people – at least do me the courtesy of being a jerk to my face.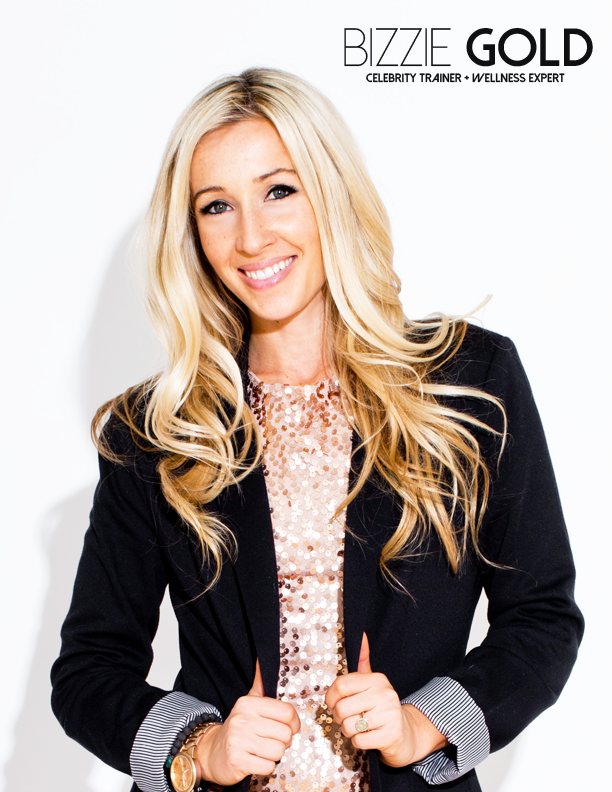 Click here to order a Trendsetters wall plaque.