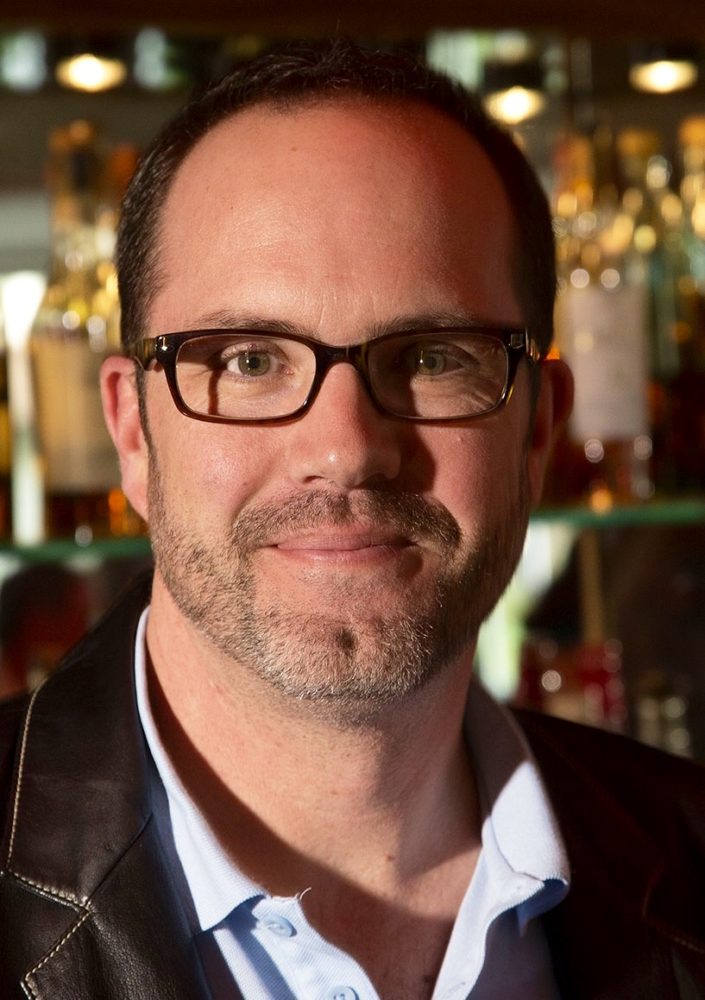 Name: Damon Scott
Age: 46
Title: Production Director/Founder, Arizona Cocktail Week
Married/Single: Divorced. Finally!
Kids: Yes. One. She's 5 in two weeks.
City you live in: Phoenix (Arcadia)
A typical day in my life includes…
no two days are the same, and things always get a little crazy the closer we get to Arizona Cocktail Week every February. But I spend most of my time moving information from those that have it to those that need it.
I was born…
in Cheyenne, Wyoming.
My favorite thing about Arizona…
the early evenings when the sun drops low in the sky and Camelback turns pink.
I'm listening to…
Showboat by Boombox.
My family…
must love me to put up with all they have.
If I could have dinner with anyone, it would be…
my father. He lives far away and we don't see enough of each other.
One thing I cannot live without…
my daughter.
When I was younger, I wanted to be…
famous, a movie star or even better, a rock star!
I'm inspired by…
Steve Jobs, by his creativity, his innovative and inquisitive mind, and especially his drive and how he never settled, ever.
The one person who motivates me is…
Kim Haasarud.
If I could change anything in the world, it would be…
that we are destroying our planet and no one seems to care as long as gas is affordable.
The perfect day would be…
spent on the beach holding my little girl as we play in the surf.
My first job was…
a dishwasher a restaurant called the Roxy in Albuquerque, NM.
My favorite escape…
a little stretch of river in the Weminuche Wilderness area of Colorado with my fly rod in hand.
My life…
is a work in progress.
I'm currently working on…
Arizona Cocktail Week 2016.
Always…
be kind, even when it's difficult.
Never…
quit. Once you learn how to do that, it's what you will always do.
Favorite Quote…
"You can choose courage or you can choose comfort, but you cannot have both." – Brene Brown
Biggest Dream…
to live with purpose and an abundance of peace, however that looks.
My Pet Peeve(s)…
people of means that are cheap! You can't take it with you.