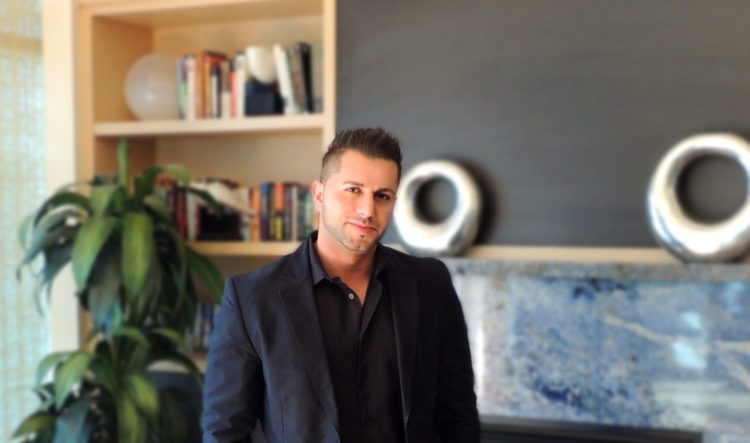 Name: Moe Kittaneh
Title: Founder of SVELTA Skincare; CFO and Co-Founder of Amerisleep
Married/Single: Single
Kids: None
City you live in: Tempe
My day is like…
no two days are much alike in my industries, but most mornings I wake up fairly early, starting by reviewing my goals for the day and planning what I want to accomplish. After getting ready I grab a quick breakfast and head to the office, where I check in with employees, have meetings and set the direction. Once that's done, I'll check on emails, make calls, and continue with day. After work, I usually make time to hit the gym before relaxing and planning the next day.
I was born…
in Dubai, UAE.
My favorite thing about Arizona…
is the amazing sunsets and mountains that surround Scottsdale.
I'm listening to…
I like to mix it up depending on if I am in the office, the gym, or relaxing at home.
My family…
is the most important thing to me. I have a very close family, and we are always there for one another.
If I could have dinner with anyone, it would be…
Elon Musk, because he's at the forefront of technology right now.
One thing I cannot live without…
is fitness. Working out is one of the best stress relievers, it improves mood, and just generally makes me feel my best.
When I was younger, I wanted to be…
a very successful Entrepreneur.
I'm inspired by…
Richard Branson. He's one of the most inspirational business people in my mind, because he retains a sense of ethics and principals and has achieved success in so many different industries.
The one person who motivates me is…
my father.
If I could change anything in the world, it would be…
better regulation of pollutants and chemicals in industry and products because this affects all of us via the environment, home items we buy, and even skincare products we use.
The perfect day would be…
getting an early start on work and tackling all my goals, enjoying a boxing session and an amazing dinner, followed by a night with friends.
My first job was…
in sales.
My favorite escape…
is NYC. I love the busy, 24/7 atmosphere of Manhattan and the motivated, entrepreneurial nature of people in the city.
My life…
is constantly learning and evolving in my businesses.
I'm currently working on…
new luxury products for SVELTA launching spring 2016 and exciting additions to my other business.
Always…
be passionate and excited about your work, or find a way to get excited about what you have already started.
Never…
lose sight of your goals or let a failure defeat you.
Favorite Quote…
"Discipline is the bridge between goals and accomplishment," by Jim Rohn.
Biggest Dream…
to achieve my ideas of success and help others reach their goals along the way.
My Pet Peeve(s)…
are laziness, complaining, and an unwillingness to take responsibility for oneself. We all wake up blessed to live another day.
Click here to order a Trendsetters reprint.