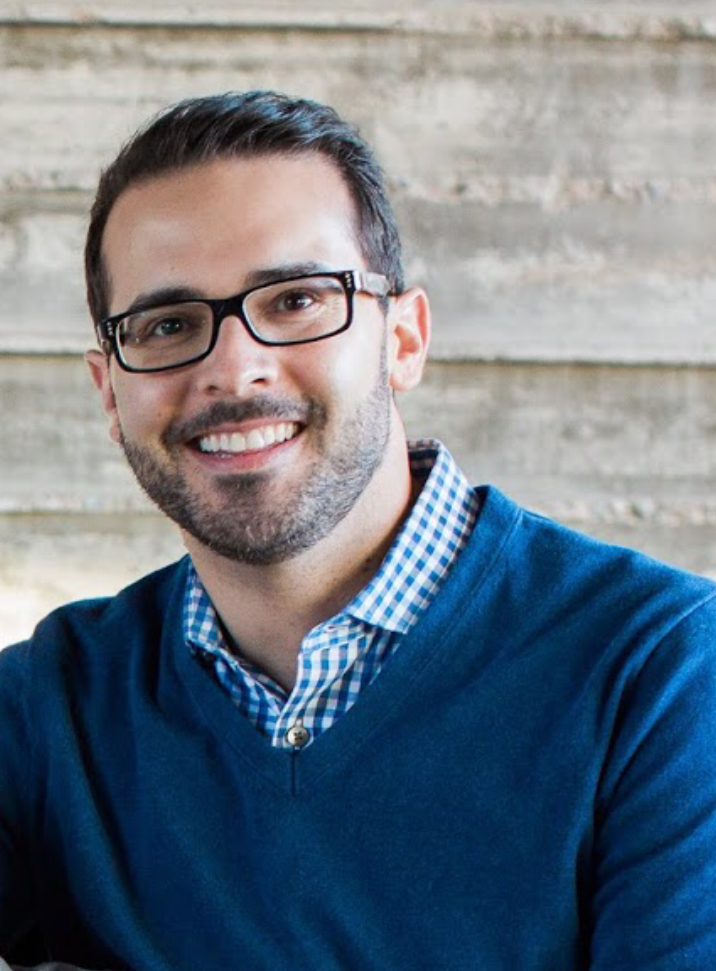 Name: David Racich
Age: 35
Title: Entrepreneur / Industry Disruptor
Married/Single: Happily Married
Kids: 2 kids, my son Bennett is four and my daughter Emerson turned three on my birthday, December 21st
City you live in: Fountain Hills
A typical day in my life includes…
It starts with a walk down the stairs at 5:30 a.m. ready to pounce on my two kids with the "it's time to wake up for school" songs. Yes, this is complete with the "rise and shine and give God the glory," song that my mom would sing to my sister and I in the 90's. How I love to pay it forward! I am armed with shoes, socks, and school uniforms to wrestle them into. My wife Ashley and I then cook breakfast, load the kids up with vitamins and hit the road. I love taking them to school every day – we practice N/S/E/W, sing along to XM Hits 1 and talk about rules to follow at school.
I was born…
in the place that introduced me to the best fish, chips and vinegar restaurant combo, Long John Silvers. That place is Richton Park, Illinois.
My favorite thing about Arizona is…
people have this strange vision of Arizona. Equating it to the Sahara Desert or something. I love to watch someone with that mentality react to all that Arizona has to offer. People new to Arizona come to Fountain Hills and see 35 acres of green grass, a 29-acre (100 million gallon lake) and the world's fourth tallest fountain spraying 560 feet into the air. Arizona is like an ogre or onion, it has so many layers.
I'm currently listening to…
music that a person listens to defines who they are or the state of mind that they're in. On any given day you name it, I've listened to it! Except for metal/grunge music, I will pass!
My family…
is the definition of David Racich. I was born with work ethic, but what defines and shapes me is my family. I have and will always say that my wife Ashley focused my madness. My kids made any success worthwhile.
If I could have dinner with anyone, it would be…
my grandpa Joe Spinozzi or as we all called him, Pep. I was an undescribed, unapologetic, took everything apart little Italian boy and my grandpa was a tough war veteran. He would see my loud antics and always say to me, "Who will you be when you grow up, you're crazy!" Even though I was an opposite to my grandfather, he and I were the closest. He passed away when I was in 8th grade. By the age of 19 I had started my first company. I would always say before I fell asleep, I wish you could see me now grandpa I wish you could see what I am building. I know you would be proud! He taught me patience, perseverance and discipline.
One thing I cannot live without…
my family: Ashley, Bennett and Emerson.
When I was younger, I wanted to be…
when I was three, I was always building, taking things apart and always curious. At the age of six when asked what I wanted to be, I always said, "an inventor." When people would ask, "invent what?" I would say "a flying car." As I got older and realized how difficult that would be, I evolved my inspirations to an architect.
I'm inspired by…
the type of kindness and selflessness that's true and not done for show or to insincerely define one's cause.
The one person who motivates me is…
my wife, Ashley. She juggles a full-time job with USAA where she has worked for almost ten years. She absorbs the difficult and stressful day-to-day that comes with that job while finding time to be one of the best moms I have ever seen. Biases aside, Ashley finds the times to talk with the kids in Spanish, makes lunches, dinners and creates fun activities for everyone. On top of all of this, she finds the time to motivate me each and every day. She helps me find the silver lining to a stressful day/week/month and gives me the extra and added degree from 211° to 212°, helping to push me from good to great!
If I could change anything in the world, it would be…
kids without the ability to choose their destiny based on the lottery of birth.
The perfect day would be…
outdoors, exploring and making memories with my wife and kids.
My first job…
was cutting grass in Illinois. How wonderful it was cutting tall grass the day after a big rain! I had nine lawns every nine days. Don't forget my ala carte menu: weed whacking, raking leaves, a checkered looking lawn and wiring your TV to a stereo system.
My favorite escape…
when we can turn off technology (computers, phones, TV) and engage with honest people about life.
My life…
is nothing I would have ever dreamed it could be!
I'm currently working on…
a product manufacturing and distribution company and acquisitions of tech firms in my industry.
Always…
doing what is right, regardless of any acceptable excuse. Too many people sacrifice who they are or who they want to be for money. I understand that, but at the end of our lives, no one will celebrate what we have accumulated, but rather what we have given away. After we are long gone, our influence and service to others will live on.
Never…
forget that we are family. We care about each other and we are always looking to contribute to our hopes, dreams, and goals while mitigating fears and uncertainties.
Favorite Quote…
"Fear does not prevent death. It prevents life."
Biggest dream…
to grow old with my beautiful wife. Watch my kids marry, see them have their kids and help them enjoy the small amount of time that we all have on this Earth. I want to be a memorable grandparent helping my kids and theirs through life as my kids' grandparents are doing now.
Pet Peeve…
hearing people chew!