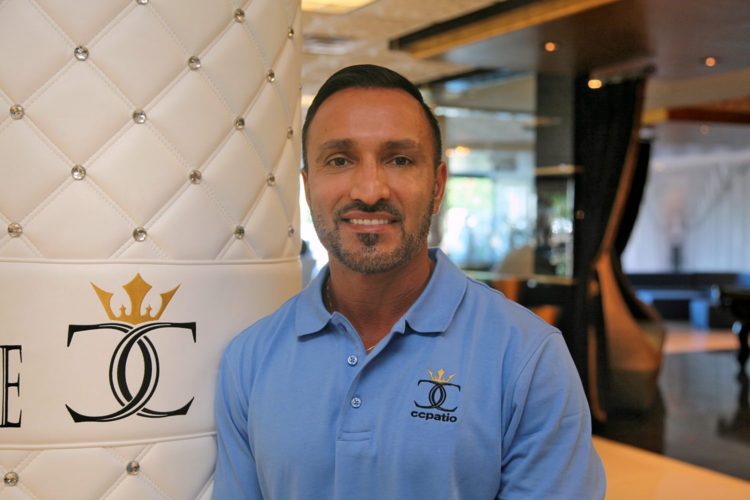 Name: Said (Sy) Salari
Age: 43
Title: Managing Partner/Creative Director
Married/Single: Single
Kids: No
City you live in: Scottsdale
A typical day in my life includes…
morning cardio or hot yoga, a great breakfast and then off to work. I usually end my day at the gym to weight train and then head back to the gym to weight train while finishing off the day with dinner.
I was born…
in Iran.
My favorite thing about Arizona…
that we are close to so many great destinations like Southern California, Mexico and Las Vegas.
Currently listening to…
house music.
My family…
is like a chain, linked together and very close.
If I could have dinner with anyone, it would be…
Larry David, creator of Seinfeld.
One thing I cannot live without…
two things: the gym and food.
When I was younger, I wanted to be…
a professional soccer player.
I'm inspired by…
colors and my surrounding environment. I am also inspired by people who are hardworking and who always strive to do their best.
The one person who motivates me is…
my brother, Hamid Salari.
If I could change anything in the world, it would be…
peace among everyone.
The perfect day would be…
when I can help someone else in need.
My first job was…
a dishwasher at a Persian restaurant.
My favorite escape…
Hawaii or any beach.
My life…
is great but I know there is always room for improvement.
I'm currently working on…
expanding our luxury patio furniture business to Southern California and launching my custom exotic car brokerage.
Always…
trying to elevate myself mentally and physically.
Never…
give up trying to be your absolute best.
Favorite Quote…
"Everything happens for a reason."
Biggest Dream…
to have my own charity.
My Pet Peeve(s)…
being late, a dirty car or a messy house.