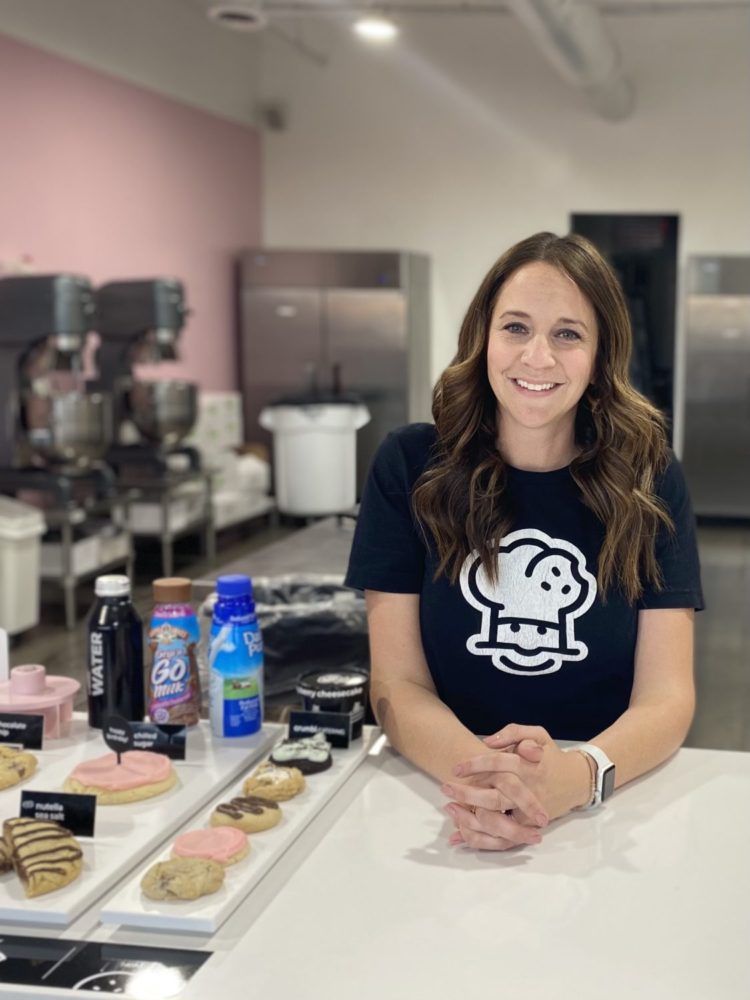 Name: Melissa Fox
Facebook: Melissa Fox / Crumbl Cookies
Instagram: melissafoxaz / crumblcookies
Age: 34
Title: Owner/Operator at Crumbl Red Mountain
Married/Single: Married
Kids: 4 (Reagan- 7, Gracie- 5, Jordan-3, Bennett- 1)
City you live in: Mesa, AZ
My day is like… a whirlwind of making meals, cleaning messes, wiping snotty noses and kissing scraped knees, reading 5000 children's books, and fitting in time to do all the background work to make our Crumbl successful.
My favorite thing about Arizona… is the PERFECT winters.
I was born… In Mountain View, California to the best two parents a kid could ask for. They taught me to love, to serve, and to work hard for what I want!
I'm listening to… true crime podcasts any chance I get!
My family… is my life. I will do ANYTHING for them!
If I could have dinner with anyone, it would be… my great grandparents. I was lucky enough to have a relationship with most of them at my young age, but I would love to sit down with them as adults and write down all their stories and learn about how hard they worked. Most of my ancestors were immigrants from Sicily and had to come from behind to make a successful life.
One thing I cannot live without… diet coke and ice-cold water.
When I was younger, I wanted to be… the President of the United States.
I'm inspired by… my husband. He is the hardest working, caring, kind, generous man I know! He always puts me and our family first before any of his own needs.
The one person who motivates me is… my dad. He has been my motivation since I was little. He always helped me see my potential and never let me settle. He encouraged me to pick myself up when I fell and to go after my dreams.
If I could change anything in the world, it would be… that everyone would give the benefit of the doubt a little more to those around us. We don't know what kind of emotional or physical challenges that someone is going through to make them act the way they do. Perhaps if we took a step back and realize that life isn't perfect for anyone we would be a bit more kind to those around us.
The perfect day would be… my kiddos sleeping in (which in turn would mean I could sleep in) a yummy breakfast at a restaurant, exploring the outdoors (preferably in a tropical place), and somehow ending the day in Disneyland to watch the fireworks and ride all the rides when it's not busy!
My first job was… working at my high school after school re-filling all the vending machines.
My favorite escape… New York City!
My life… isn't perfect by any means but it's just what I want and need! I'm thankful to be doing what I do every day!
I'm currently working on… trying to not stress and worry over the things I don't have control over.
Always… give the compliment you are thinking!
Never… purposefully make others feel less about themselves by your words or actions.
Favorite Quote… Doctrine and Covenants 123:17 "Therefore dearly beloved brethren, let us cheerfully do all things that lie in our power; and then may we standstill, with the utmost assurance, to see the salvation of God, and for his arm to be revealed."