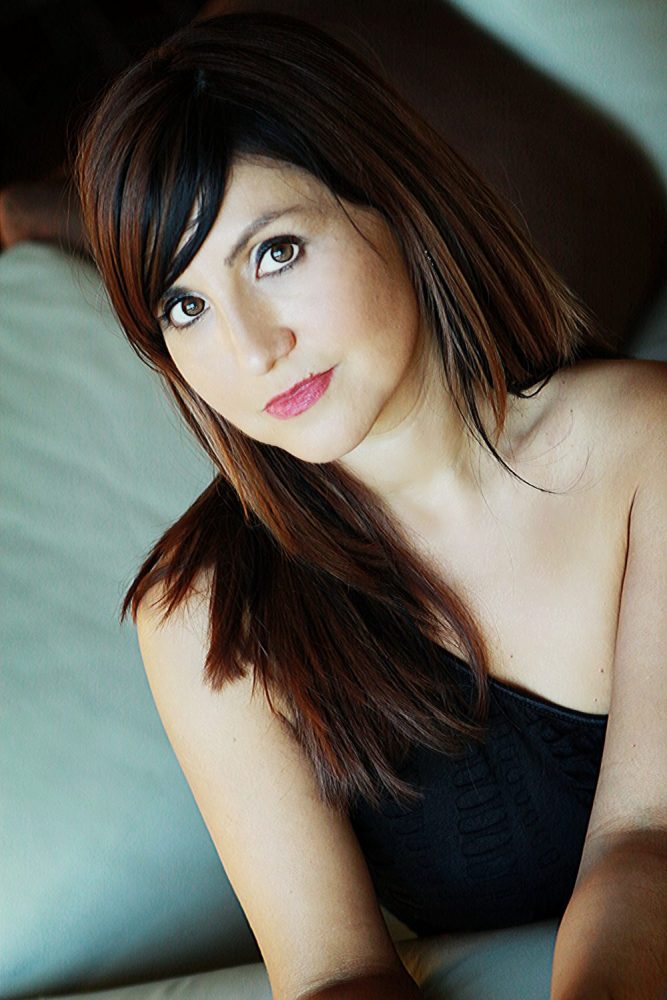 Name: Rebecca Rodarte
Title: Writer and Entrepreneur
Married/Single: Single
Kids: No kids
City you live in: Tempe, Arizona
A typical day in my life includes…
reading a few chapters from a good book (either fiction or nonfiction), writing some sarcastic yet witty dialogue for my female characters, and promoting my work like crazy via all social media channels. Of course, a perfect end to my day (especially during the AZ summer months) is an evening swim.
I was born…
on a cold and snowy day in Canada!
My favorite thing about Arizona…
the most beautiful sunsets in the world! The sky can either be a brilliant-hued orange and red, or the perfect vanilla sky when the puffy daytime clouds create a canvas of soft pinks, creams and yellows, and blues and violets.
I'm listening to…
the soundtrack from Cinderella (composer Patrick Doyle). But actually, I love all movie musical scores because they bring out my creativity and ingenuity.
My family…
is an eclectic, diverse mix of Canadian and Mexican. I grew up with three languages surrounding me as a child: English, French, and Spanish. In fact, the first time I traveled was at the age of 9 months when my Mother took me on a trip from Canada to Mexico to introduce me to her side of the family.
If I could have dinner with anyone, it would be…
a man who will treat me like a lady, buy me dinner, and be on his best behavior. Then he will respectfully see me to my car and pray like crazy that I'll call or text him. There's no tit for tat.
One thing I cannot live without…
chocolate and champagne (I guess that's two things).
When I was younger, I wanted to be…
a foreign correspondent, traveling the world, writing stories that inspired people or exposing people of bad intent.
I'm inspired by…
the crazy, insane things I hear, which are perfect for my sarcastic and humorous stories.
The one person who motivates me is…
someone who shows genuine interest in my work.
If I could change anything in the world, it would be…
gender and racial discrimination.
The perfect day would be…
any day where I can be my sassy, adventurous, creative self.
My first job was…
working as a video playback operator at a local community television station in Ontario, Canada when I was in high school. I started learning about filming, writing, and narration. These were my baby steps into following a wildly creative path.
My favorite escape…
relaxing and reading at any spa in Arizona!
My life…
is sassy right now. I'm having a blast focusing on my writing career, promoting my books, and learning as much as I can about the indie publishing world.
I'm currently working on…
a spin-off story of my character Josie from my first screwball comedy, Dating in the Desert, Book 1 of the Sassy Saguaros Series. It'll be part of a Shared World Collaboration from the romance authors of the Phoenix chapters of Romance Writers of America.
Always…
wear SPF and a hat in Arizona.
Never…
go out in the Arizona sun without SPF and a hat!
Favorite Quote…
"It's never too late to be what you might have been." George Eliot
Biggest Dream…
to have one of my books adapted for film.
My Pet Peeve(s)…
when my computer crashes in the middle of writing an especially important chapter!
More About Rebecca Rodarte…
Rebecca Rodarte is an indie author of romantic comedy and creator of sassy how-to guides designed to empower women. She began her writing career in journalism in Canada working for the Canadian Broadcasting Corporation. In pursuit of sunnier (and much warmer days) she moved to Phoenix, Arizona, where she has held numerous jobs in publishing, public relations, and education.
After years of working full-time and trying to squeeze in her writing passion, she quit her job and took a huge leap of faith to become a full-time author. She is a member of the Romance Writers of America's Published Authors Network and the local Desert Rose chapter in Phoenix.
Her romantic comedy, Dating in the Desert, Book 1 of the Sassy Saguaros Series, is packed full of sassy heroines who are strong, quick-witted, intelligent women. While they may have a hard, thick skin and be a little prickly on the outside (just like the Saguaro cactus), readers will also find soft-hearted, compassionate female characters.
Jumping off that theme, her Sassy How-to Series, which includes her signature title, "How to Be Your Own Sassy Heroine" gathers stories from her own life with ideas on how women can start becoming their own sassy heroine following a divorce or breakup!