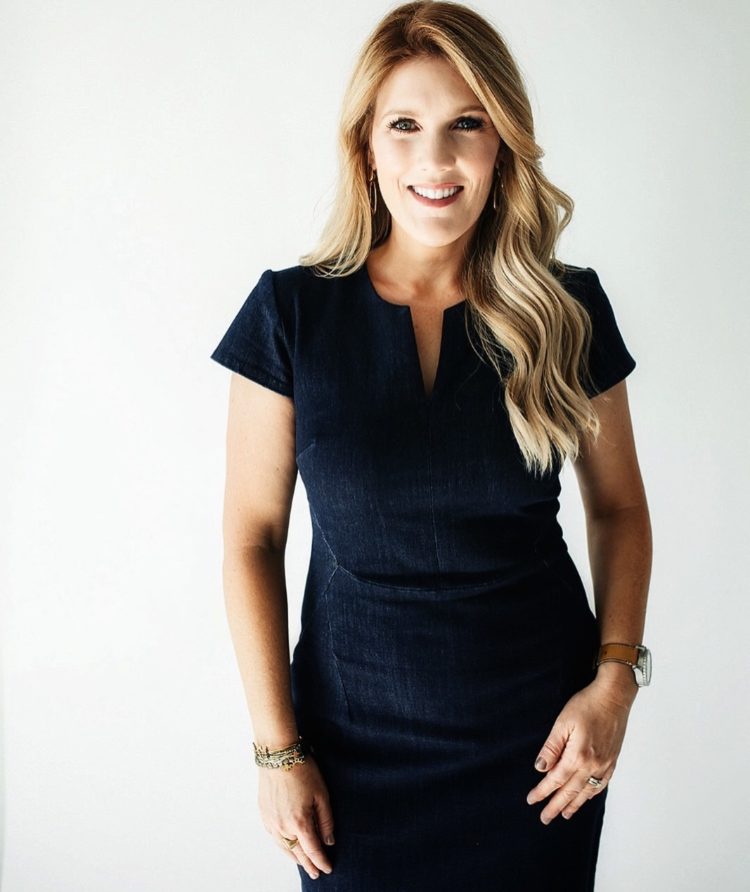 Name: Melissa Evans
Age: 37
Title: Professional Makeup Artist + Hair Stylist
Married/Single: Married: we prob did that way too young but it's worked for us! Celebrating 18 yrs in May. I can give ya all my relationship advice next time.
Kids: Two teenage boys, Brody, 15 and Tate, 13. They're my best buddies and so far, they're not "too cool for Mom" yet.
City you live in: Phoenix currently. Born and raised in Tempe…12 years in the middle there in Kansas City.
A typical day in my life includes…
a shoot day is always a bit chaotic. Juggling the boy's school and soccer needs, call times and other logistics. Helping people feel their most beautiful for the shoot or event they've hired me for, meanwhile joking and usually becoming friends with them. Finding time for a run (maybe), prepping dinner (thank heavens for Trader Joes!) and getting ready for the next day. I truly do love that chaos, and it helps me feel fulfilled. My favorite part though is the night, after all our obligations are done and we sit on the couch together to watch something funny. Currently its Brooklyn 99. On non- shoot days, let's be real, if I don't have a coffee/lunch meeting it's not unusual for me to be cleaning the house and responding to emails, still in my jammies at 2pm…like today. It's called balance.
I was born…
on a beautiful August day, unless you ask my mother who was already two weeks over due in this Arizona heat! She lovingly overlooked all that to welcome her first daughter after 3 boys.
My favorite thing about Arizona…
it's history and my relationship to that. Both of my parents had grandparents who lived here, some of their grandparents too. I'm a 6th generation Phoenician! And though I moved away for 12 years and recently returned, the part that has reconnected me the most to AZ is learning more about those ancestors and how they helped to shape this Valley of the Sun.
That & also not often driving in the snow. (Though, I did get caught in the storm up in Prescott a few weeks ago.) 😉
I'm listening to…
Post Malone and whatever other rap dude my kids currently obsessing over. They try to keep me "hip" and I do love most music, but my truest love will always be 70s/ 80s classics. Fleetwood Mac, Steely Dan, Hall & Oats. I am an 80s girl and I love to jam out to some yacht rock or sing along to a sappy little ballad.
My family…
is my life. My joy, my frustration at times, but always always my rock.
If I could have dinner with anyone, it would be…
Jimmy Fallon. Though I'd hope we might skip dinner and go straight to karaoke.
One thing I cannot live without…
food. Ideally something super yummy/healthy, like The Mother Earth Bowl from Flower Child. There are lots of other things that came to mind, but I figure food is the only thing I would literally die without. Ok, and maybe sunscreen cuz ya know – AZ.
When I was younger, I wanted to be…
doing exactly what I'm doing now. The story goes that at 3 years old I told my mother her shoes didn't match her outfit. By 9 I told her I wanted to go to beauty school. I think she figured I'd grow out of it, yet I never have. I've worked in this industry for almost 20 (gulp) years. The more I learn and more people I get to meet and work with, the more I love it!
I'm inspired by…
other artists. Both with makeup and in the most traditional forms. I love exploring galleries, museums, even coffee shops. Especially when traveling. Its my fave way to experience a new city. I know it seems cliche, but nature too. You can't help it living here, just look at our "Arizona Sky."
The one person who motivates me is…
myself. I could be sweet and say my husband and my kids, and while that's true – really I'm a touch stubborn. I don't do things unless I want to and I've got ambition in spades.
If I could change anything in the world, it would be…
trying to appear "perfect." I'm happy to see a little more vulnerability coming through. None of us really have it all together and I find that very refreshing. We're all doing our best and we all have something to offer. Less competition, more compassion and encouragement could do us all a lot of good.
The perfect day would be…
waking up in Italy. I'm there for a fashion shoot, but my fam was able to tag along. I work a few solid hours, but we're all so talented and having a blas t- it goes really fast and we wrap early. I meet up with Greg and the boys who have been off drooling over Ferraris and we walk through Rome together, taking it all in. Dinner of course is fantastic and we end the night with gelato staring at the Parthenon. Wait, was this supposed to be realistic?
My first job was…
at the Calvin Klein fragrance counter inside Dillard's at Fiesta Mall…during the holidays. Anyone remember how cool Fiesta Mall was? I still sign the "M" in my signature inspired by their font.
My favorite escape…
SoCal. Been visiting my whole life and I love it! Sometimes reading a book on my back patio can help me feel like I'm there. Really any travel. I love to explore.
My life…
is fairly content. I always have goals I'm looking to achieve, and I still have bad days, but overall I feel peace with who I am and where I'm going.
I'm currently working on…
a super cool fashion show with Robert Black. It will take place at Taliesin West benefiting The Scottsdale Art School. It's going to be crazy and colorful and so much fun!
Always…
find a way to give a genuine compliment. One kind word, even from a stranger, can mean so much. Kindness unties us.
Never…
go to bed with makeup on. Trader Joes has great wipes friends! If it's "that kind of night" at least wipe it off with a cleansing towelette.
Favorite Quotes…
"The greatest thing you'll ever learn, is just to love and be loved in return." Also "You may say I'm a dreamer, but I'm not the only one." Lyrics speak to me.
Biggest Dream…
to travel the world doing makeup for events, shoots, workshops. I just put it out there now, soooo. Good thing I have a passport. 😉
My Pet Peeve(s)…
people on their phones while driving. Just pull over friends, it can wait.
More about Melissa…
Melissa Evans is a Professional Makeup Artist + Hair Stylist. Though an Arizona native, Melissa's career really took off when she & her family moved to Kansas City. There she worked many years on ads & commercials for companies like Sprint, AMC, Garmin, Adidas and Wendy's. Now back home in Phoenix, Melissa is represented by Ford Robert Black Agency and is enjoying making the same kind of magic happen here. Melissa loves sharing tips and making friends through her work, but is not above going out in a bare face & messy bun. She's a soccer Mom and keeps it real.