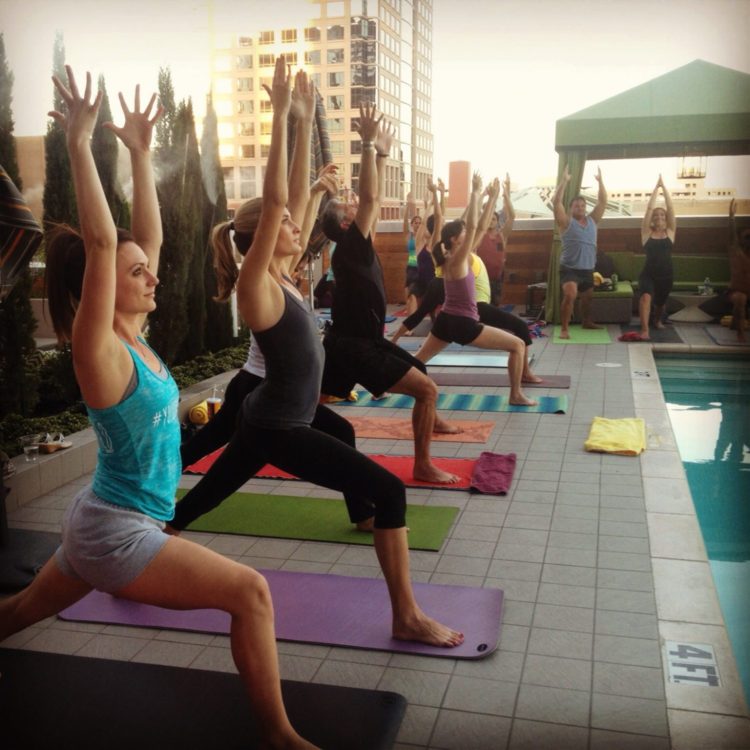 Inhale summertime relaxation in.  Exhale school year stress out.  Summer is finally here in the Valley of the Sun! Why not put the summer heat to good use with all the incredible outdoor yoga classes offered around the Valley?
Rooftop yoga is once again returning to the Valley this summer at the Kimpton's Palomar Hotel in downtown Phoenix.  The Sweat Your Asana Off Rooftop Yoga Series at LUSTRE Rooftop Garden is a hot yoga experience you will not want to miss.
Rooftop yoga at the Palomar will return every Tuesday beginning on May 27 until Sept. 2 from 6 p.m. to 7 p.m.  150 spots are open each session for the Valley's yogis.  Admission is only $10 with $5 food and beverage credit to LUSTRE Rooftop Garden.
Spaces are limited.  However, you can reserve your spot in advance at www.eventbrite.com (search for LUSTRE Yoga).
For additional information, visit www.lustrerooftopgarden.com.