Whether you're keeping up with your New Year's resolution to get fit or need some motivation, Joya Spa at the Omni Montelucia Resort and Spa has an array of fitness opportunities that are sure to inspire you to achieve your fitness goals.
Heather Dimitro, fitness manager at Omni Montelucia, filled us in on what's new and happening at Joya Fitness during the month of February.
Enjoy spectacular morning views of Camelback Mountain during 7 a.m. cycle class every Wednesday on the Joya Fitness Terrace. Switch it up and challenge your strength, balance and flexibility with TRX classes every Tuesday, Thursday and Saturday at 7:30 a.m.
On Saturdays, Omni Montelucia offers guided hikes up Echo Canyon trail on Camelback Mountain for $25 per person. Hikes depart from the resort at 8 a.m. in February and 7 a.m. in March. Private hikes are also available upon request.
If you're looking for a more low-impact workout, instructor Shandi Rooney teaches eight weekly Studio MIXX classes at the Joya Fitness Motion Studio that incorporate a killer combo of mat, Pilates, barre, cardio, isometric exercise and calisthenics to tone, lift and sculpt every muscle in your body you didn't know you had.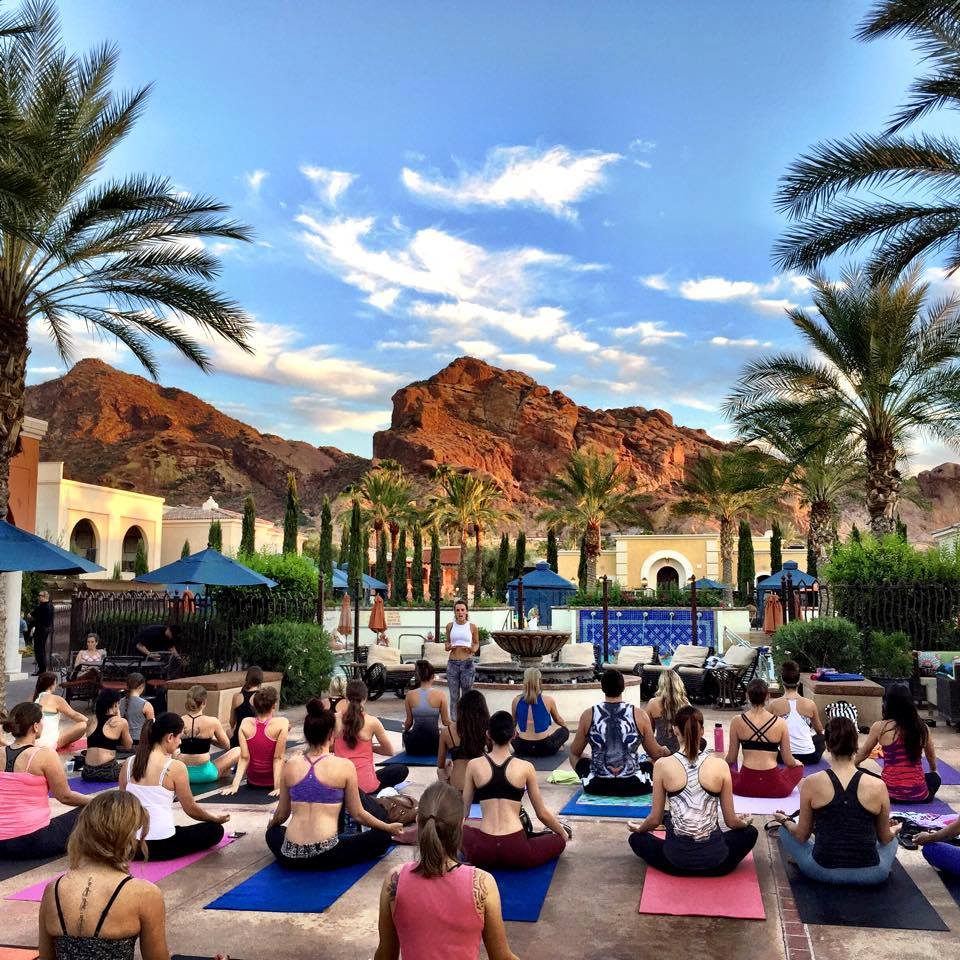 Unleash your inner goddess during Goddess Yoga at 6 p.m. Tuesday and Thursday. Resident goddess and yogi Holly Zacchino leads a sensual fusion of yoga and dynamic movement designed to allow the life force energy in us to flow freely.
To help jumpstart your fitness motivation, Joya Spa is offering an exclusive promo to AZFoothills.com readers:
Purchase a five-session Class Pass and receive one complimentary class, or purchase a ten-session Class Pass and receive two complimentary classes!
Learn more about Joya Spa at omnihotels.com/joyafitness.
To purchase your Joya Spa Class Pass, please call (480) 627-3015 and mention AZFOOTHILLS.
Offer valid through March 31.
The Omni Scottsdale Resort & Spa at Montelucia is located at 4949 E Lincoln Dr, Scottsdale, AZ 85253.