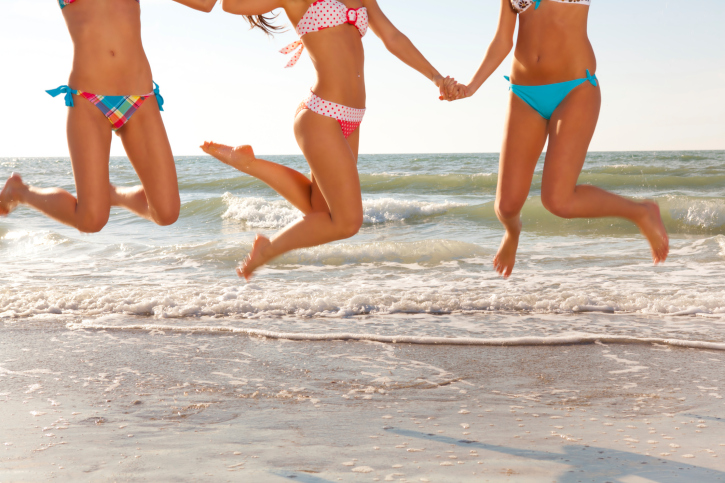 It's time! Time to seriously kick-start your bikini-bod plan. There are just 7 weeks left until Memorial Day… 7 weeks to fine-tune all your trouble spots so you can truly rock your bikini this summer. To help get you there, Katie Kroshus, Director of Group Fitness at Mountainside Fitness, has a tweak a week for 7 weeks to get you bikini ready. Sign me up!

Week 1: Track your progress – Take before and after photos along with measurements to help keep you on track. Oftentimes, people don't think their bodies are changing or the results are fast enough, however, when you compare photos and measurements you can see the improvements. Fitness is a journey, not a destination, and results take time to measure. Tip: When taking photos, wear the same clothing every time so you can visually see the difference.
Week 2: Make a plan of attack – Schedule your fitness like you would an appointment to keep accountable. Make a 6-week calendar that includes the activity, start time, length of the session, and who your workout partner will be and post it on the fridge, your phone, or in your office. When people schedule themselves for something they feel guilty when they miss it. Tip: Include a variety of activities (strength training, cardio and mind & body sessions) to keep you motivated.
Week 3: Don't fall victim to crash diets – Deprivation diets don't work; they set you up for failure. Never starve yourself of things you love. If you love candy, don't restrict yourself – limit yourself. Instead, think of food as fuel. Power up with whole grains, fruits and vegetables and lean proteins and you'll have energy to spare. Tip: I cook all my meals for the whole week on Sundays, then I freeze/refrigerate my portions for easy grab-and-go meals.
For more Bikini-Ready tips, click here