It's dang hot out there. And yes, I know there are times when you don't want to leave the comforts of air conditioning (been there, done that), but we can't let the triple digits put a damper on our fitness fun. We must trek on!
1. Hike Camelback at Sunrise
When was the last time you woke up for the sunrise? Thought so. So set your alarm, pack your headlamp and head to Camelback Mountain just before the sun wakes up to witness it crest the horizon from 2,700 feet. What a sight!

2. Book a Fitness or Spa Staycation
We live in spa haven. I'm talking ravishing resorts with stellar spas, fantastic fitness classes – and AMAZING summer rates. Book yourself in for a night or a weekend – and spa and sweat it up! The Phoenician has some smoking deals. Get every second night for $25 to celebrate their 25th Anniversary. At Sanctuary on Camelback, pick any 60-minute spa treatment at full price this summer, and get the second at 50% off (Mon-Thurs). And Saguaro Spa has a "Spa Sampler" special that includes two 30-minute spa treatments and 2 skinny margaritas.


3. Try a new class
Phoenix is one fit city with a slew of standout classes. Have you tried Tabata? What about TRX/SurfSet Fusion? Or WEightless at CoreBalance with Kiya Knight, a one-of-a-kind workout that combines isometric exercises and a mind-body connection. There are also a ton of new gym openings across the valley. Click here for a refresher.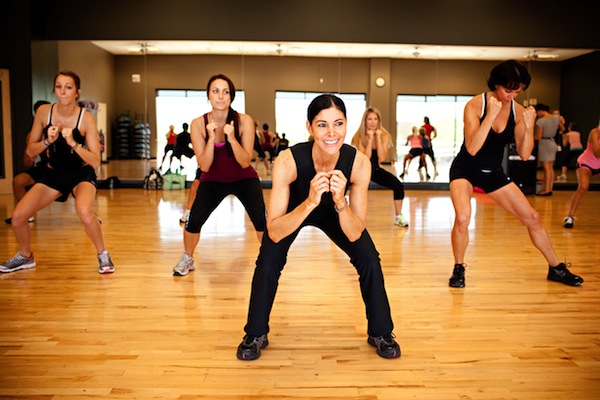 4. Hit up a healthy restaurant
A few of my new faves are D'lish, Original ChopShop Co and Luci's Healthy Marketplace. On my list of places to try: The Loving Hut for vegan grub and GrabbaGreen in North Scottsdale (their food and juice menu looks fab).

5. Jump on the juice craze
Juice Core, a 100% raw, organic micro juicery just opened in Old town. They have blends for immune health, metabolism and even jet lag.