Luckily, most restaurants have realized that people are trying to eat healthier so they have added some better choices to their menu so it isn't as hard to eat out at it used to be. There are also a lot of new restaurants popping up that focus specifically on a healthy menu. I always tell my clients to find the restaurants near them and look up their menus. Find the places that have the healthiest options so that when you are crunched for time or don't feel like eating your prepped meals you have some other options.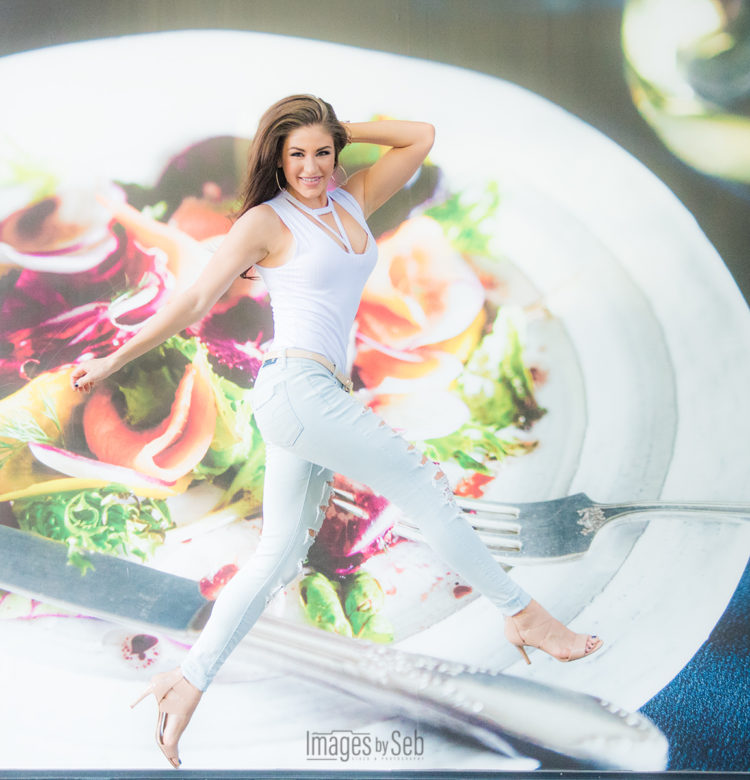 Now, what happens when you are invited to a birthday or work dinner and you don't get to pick the restaurant? All you can do is make the best choice with the options available. Salads are always a great option but sometimes restaurants put their own (unhealthy) spin on them. I always ask for double protein and replace the house dressing with olive oil and balsamic vinegar. That way you are upping your protein intake and lowering your sugar and fat intake. Also, most restaurants have a grilled chicken or grilled fish option with veggies. This is great option to get a large portion of lean protein. However, before ordering I would find out what the veggies will be. Different vegetables have different nutritional value. For example, a serving of steamed broccoli has less than half the carbs that a serving of mashed potatoes or sweet potatoes have. So even though you are technically making a healthy choice by eating veggies you can make an even healthier choice by eating some veggies over others.
Another tip for eating out is to watch the portion size. Most restaurants have very large portions that are almost double the actual serving size. Just because it is on the plate, it doesn't mean you have to eat the entire portion. You can either box half of it up right from the beginning and take it home or only eat until you are 80 % full and then be done eating for the evening.
My last piece of advice for eating healthy at a restaurant is to relax and enjoy. Make the healthiest choice you can with the options available and then be okay with it!
Madison Murray is a certified personal trainer, a group fitness instructor, a certified sports and exercise nutrition coach and a certified functional strength coach. For more information head to www.madfitaz.com or check her out on instagram at @mmmadisonmurray