Mark Twain once said, "Twenty years from now you will be more disappointed by the things that you didn't do, than by the ones you did do. So throw off the bowlines. Sail away from the safe harbor. Catch the trade winds in your sail. Explore, Dream, Discover."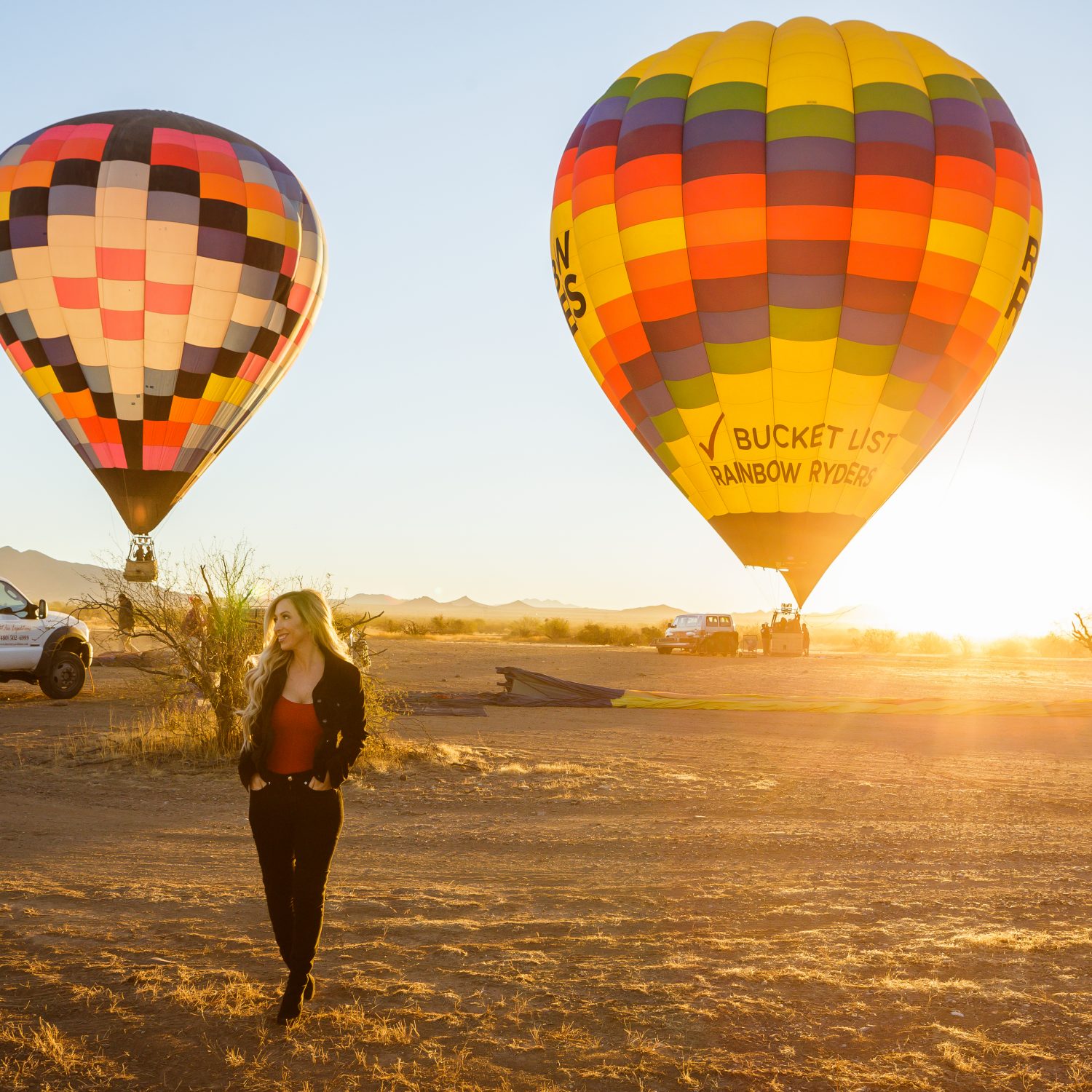 So with that being said, Derrick Jones-Nelson (Az Foothills photographer) and I set out for our last adventure of the year and that was a Hot Air Balloon trip with Hot Air Expeditions.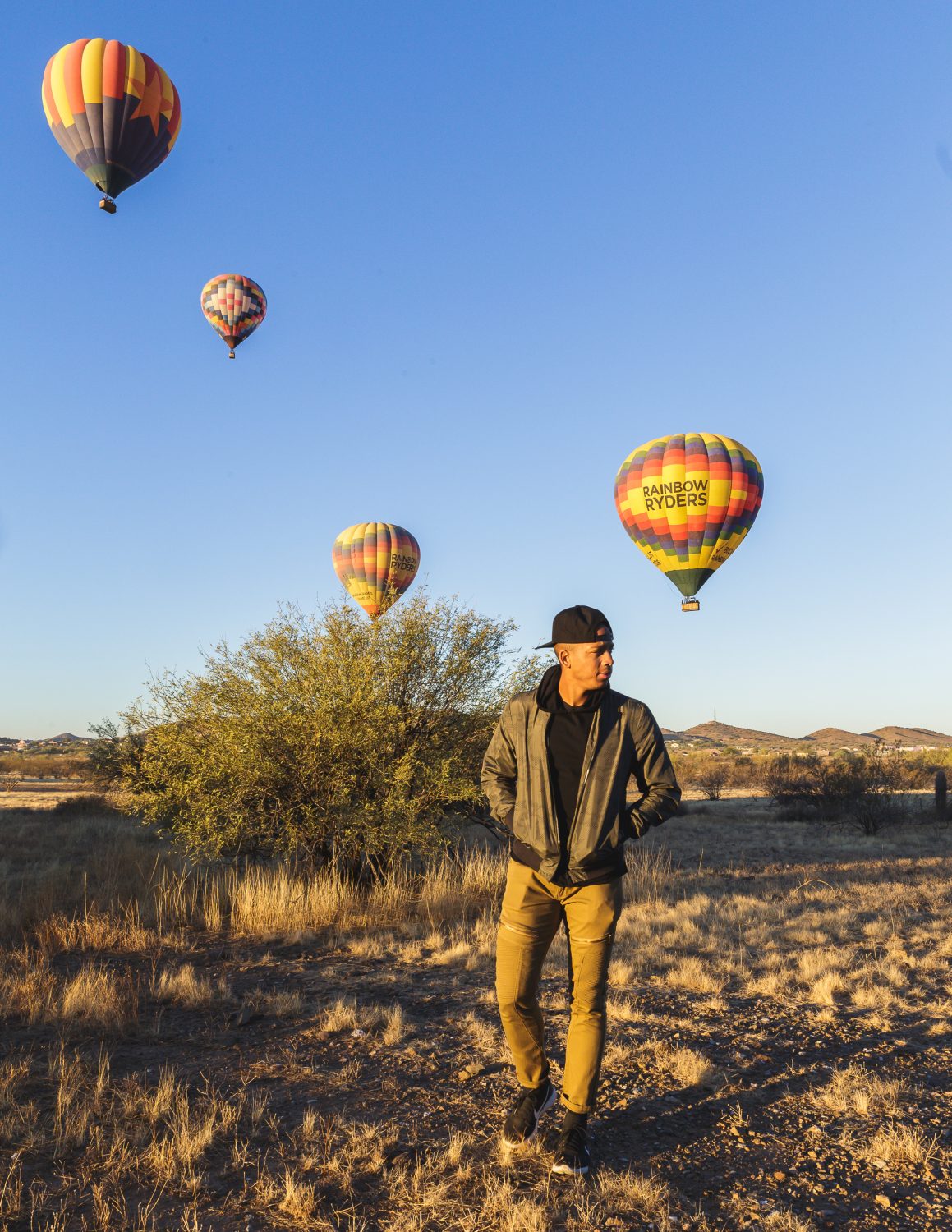 I'm not going to lie i was a little nervous about this adventure, but after speaking with owner Amanda Long i felt a little more at ease. She assured me that Safety was their number one priority at Hot Air Expeditions and that all of their balloon operators are FAA certified pilots with thousands of hours of flight experience.
Meet our pilot Captain Bagwell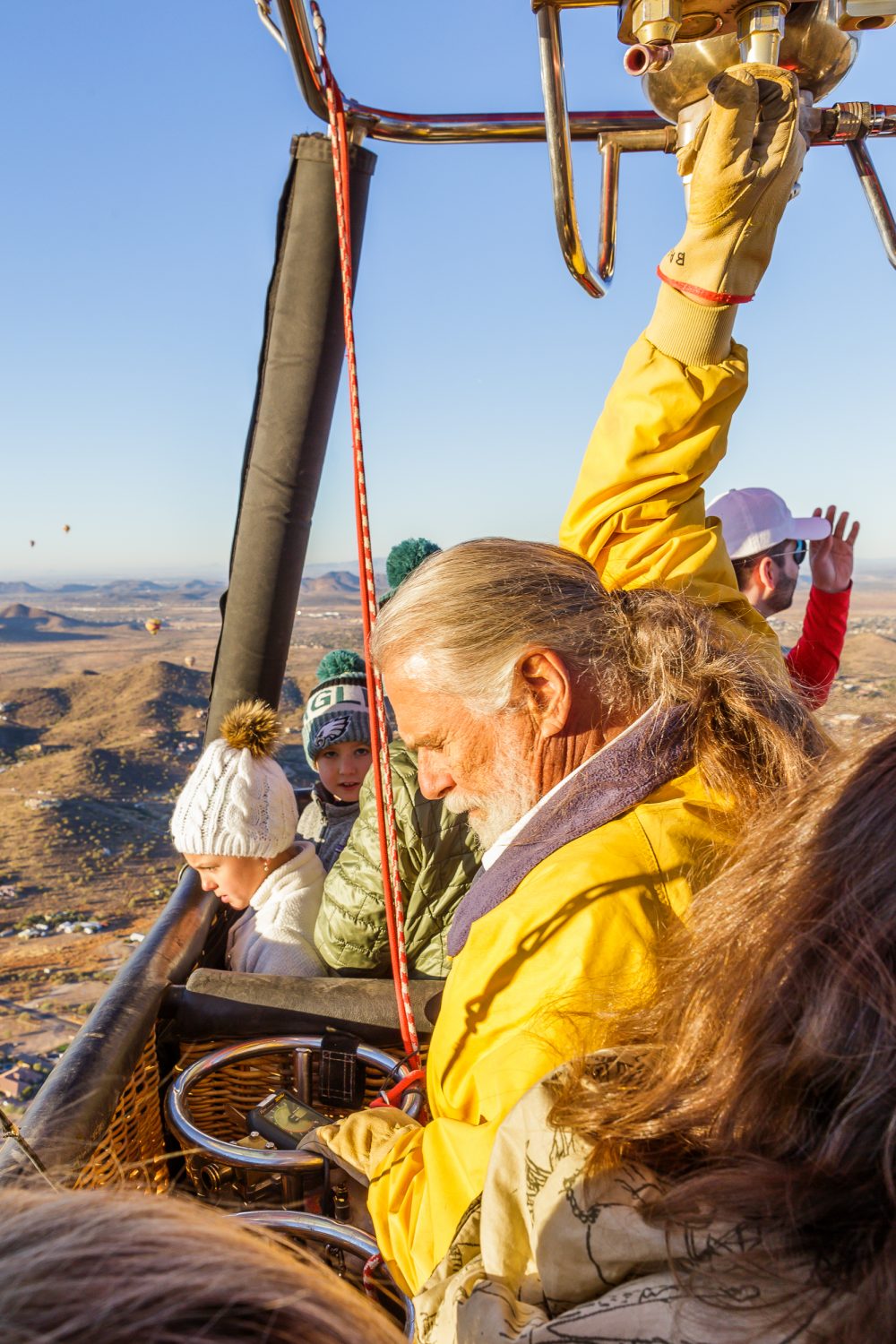 As soon as we were off the ground the experience was so much different than i had imagined. There were no butterflies, no nerves just a sense of calmness and tranquility. Who would've thought after all those years of looking up at balloons in the sky, would I have been in one … in such a calm and reflective state.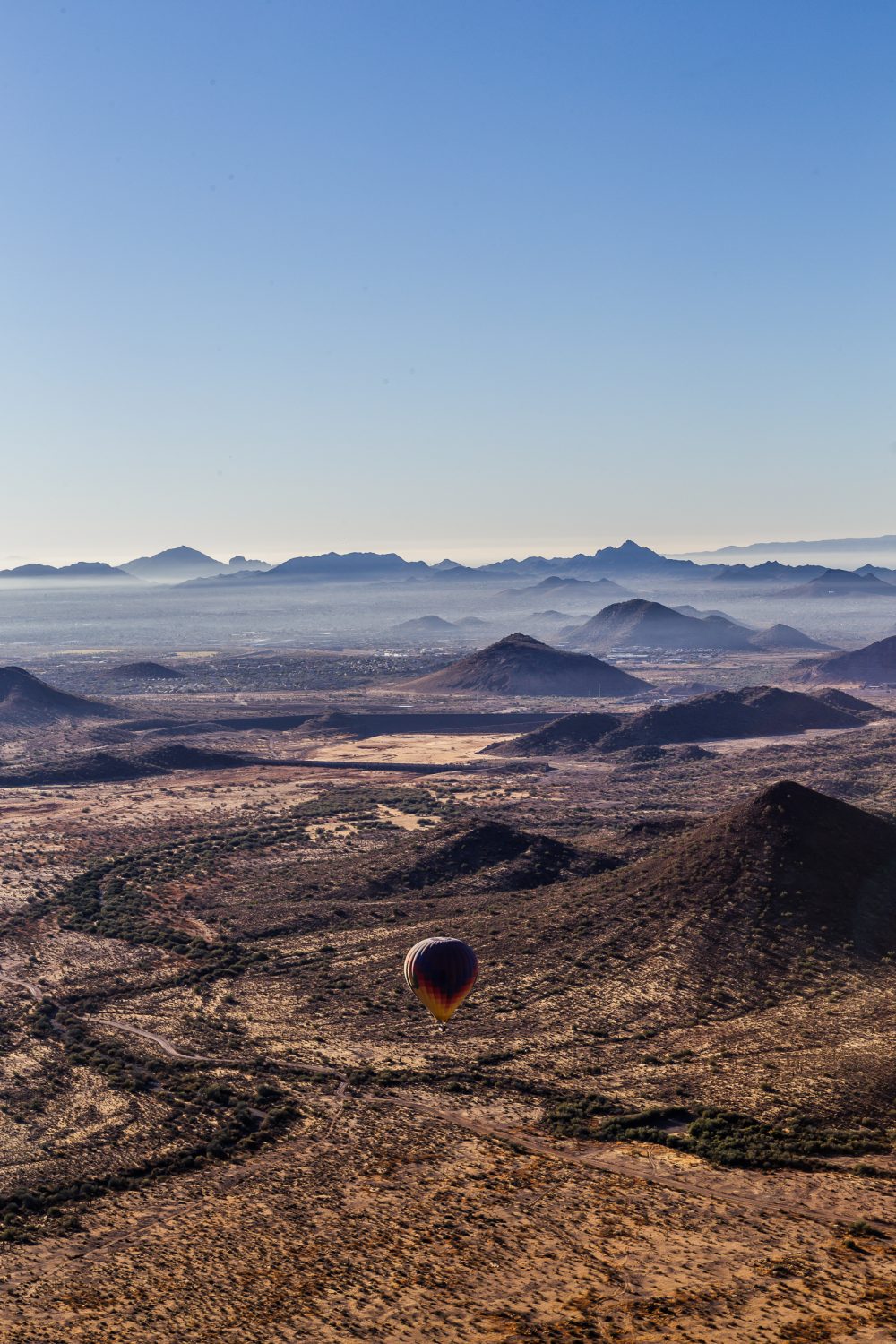 Life is like a balloon, if you never let yourself go, you'll never know how far you can rise.
The scary part is learning to let go and when you are in a hot air balloon you have no other choice than to let go.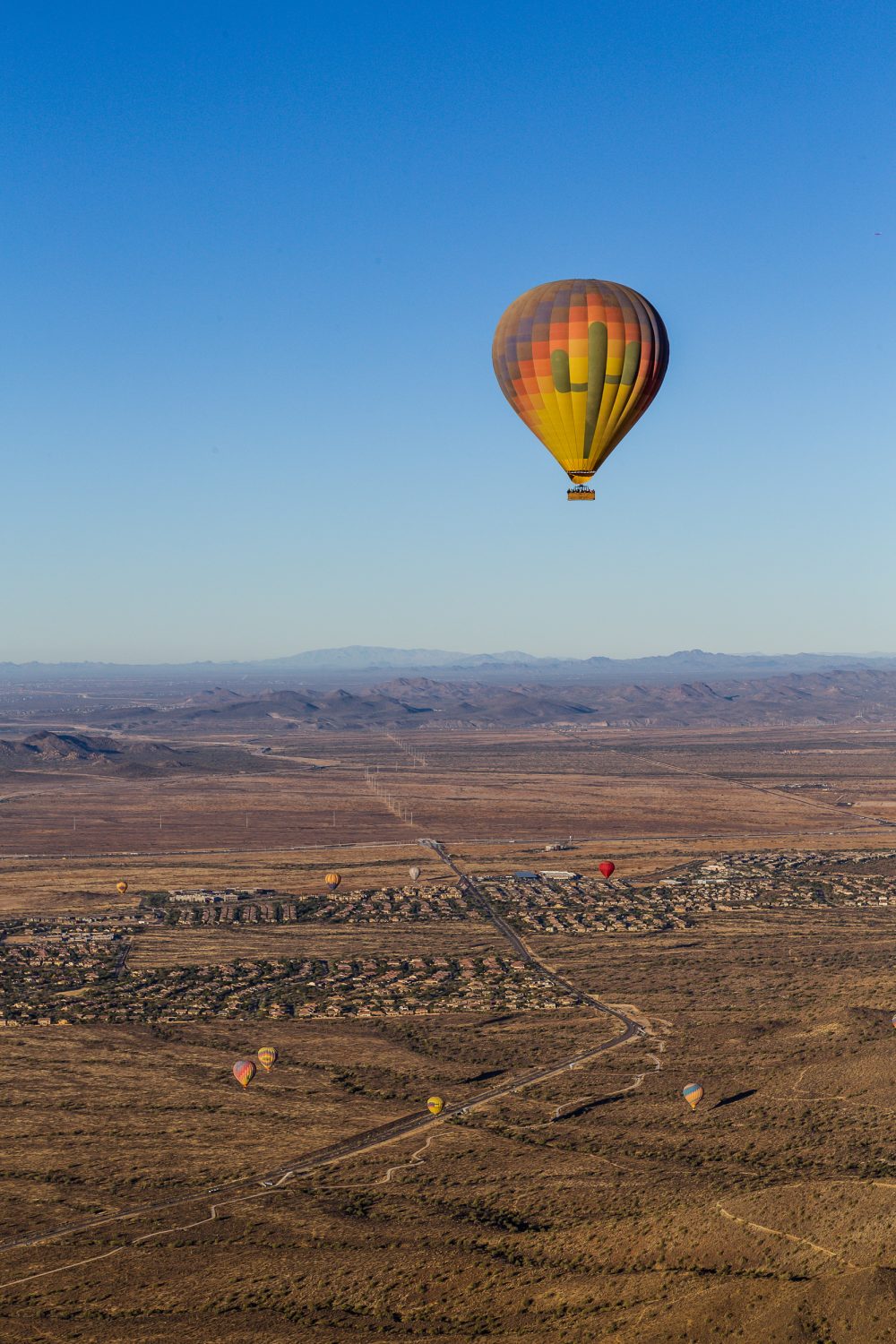 Wind conditions give the pilot few options so Captain Bagwell can never really pilot a hot air balloon along an exact course.  There is no steering wheel on a hot air ballon so you float purely with the wind speed and direction and you see where the wind takes you.  Flying a hot air ballon is a lot like learning to let yourself go in life… it's about navigating one moment at a time.
There were also members of the Hot Air Expeditions Team that stay on the ground following the balloon by vehicle to help assist in the landing. More importantly, making sure we didn't land on a cactus.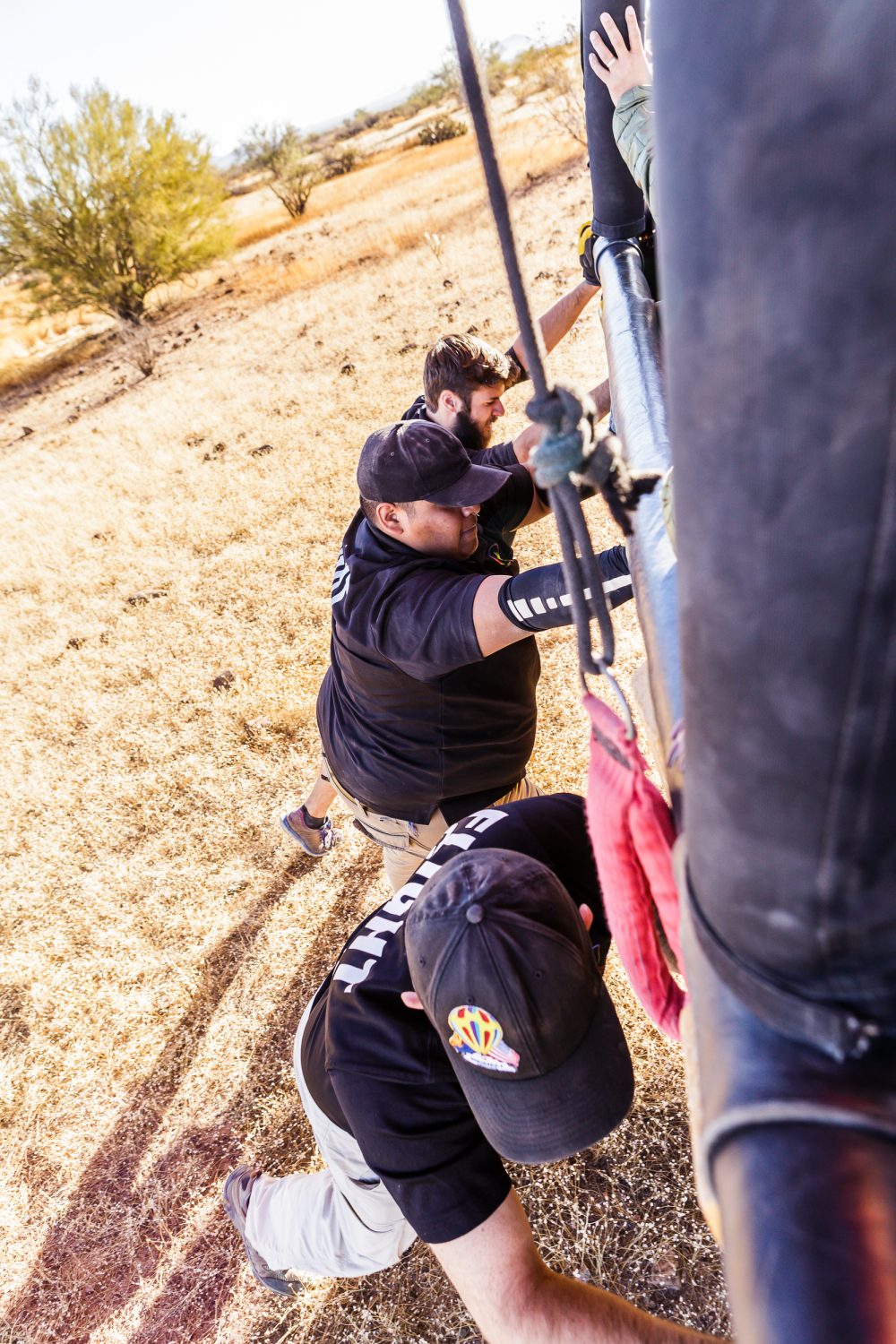 Upon landing we had a celebration brunch catered by Vincent's on Camelback. Derrick Jones-Nelson very proudly displayed his certificate of completion…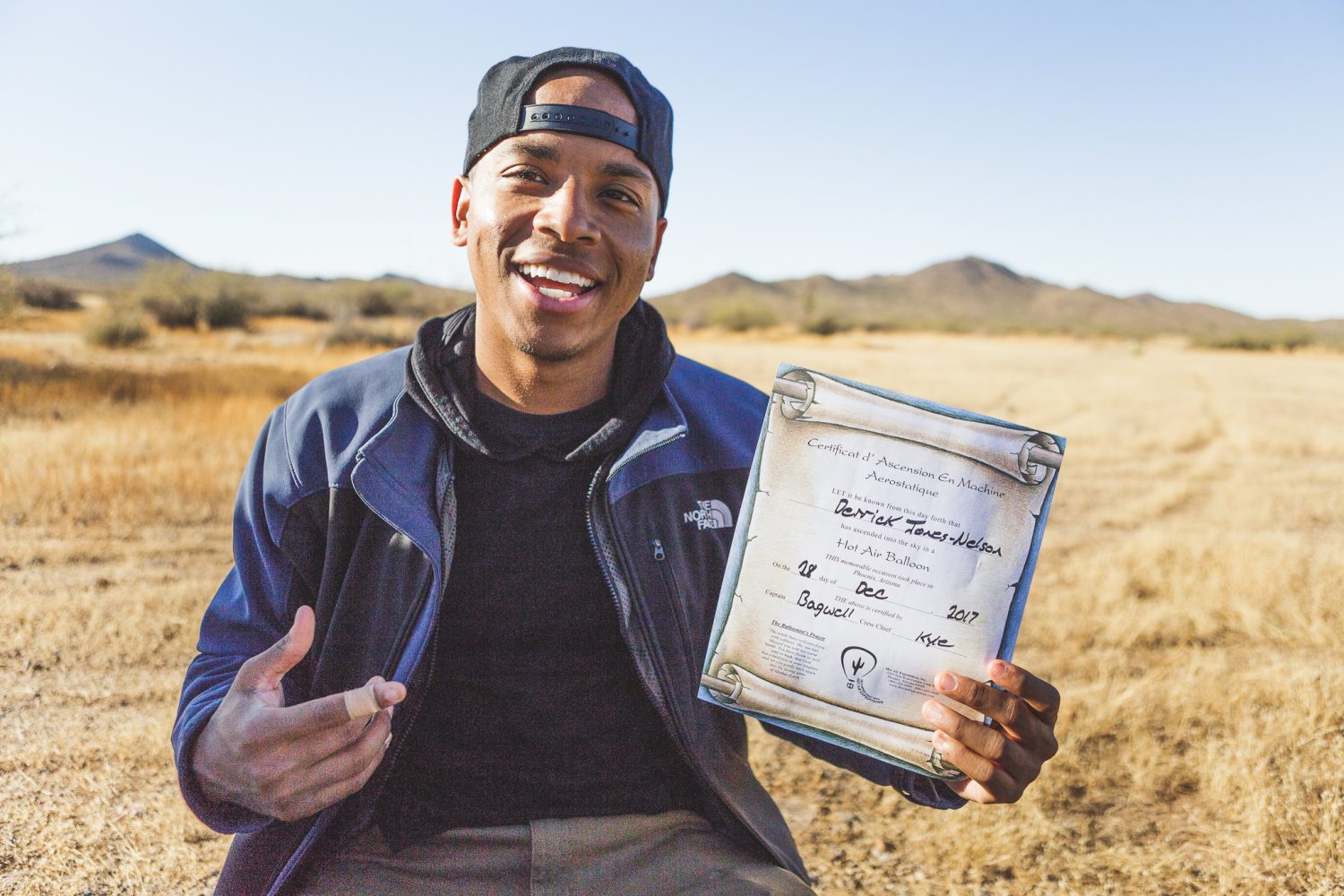 & I … well I enjoyed a second mimosa.  You know what they say, "May the stomach get flatter and the booty get fatter."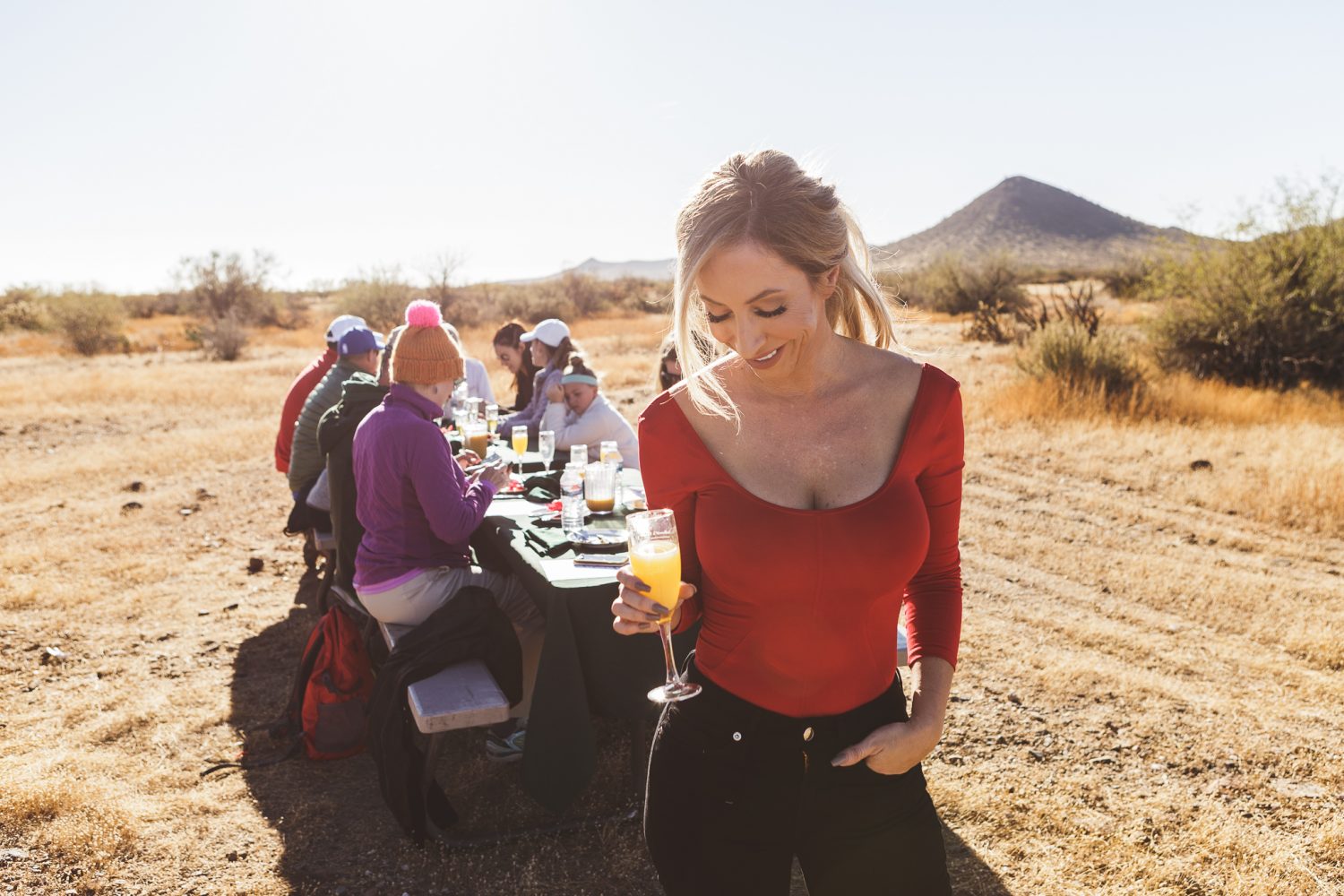 But seriously, If you take a break, get outside and enjoy this amazing desert winter something tells me you'll attack your Monday through Friday gym routine with a new found motivation.
The engineer in me also feels the need to point out that it has been scientifically proved that trying something new can increase your creativity and productivity.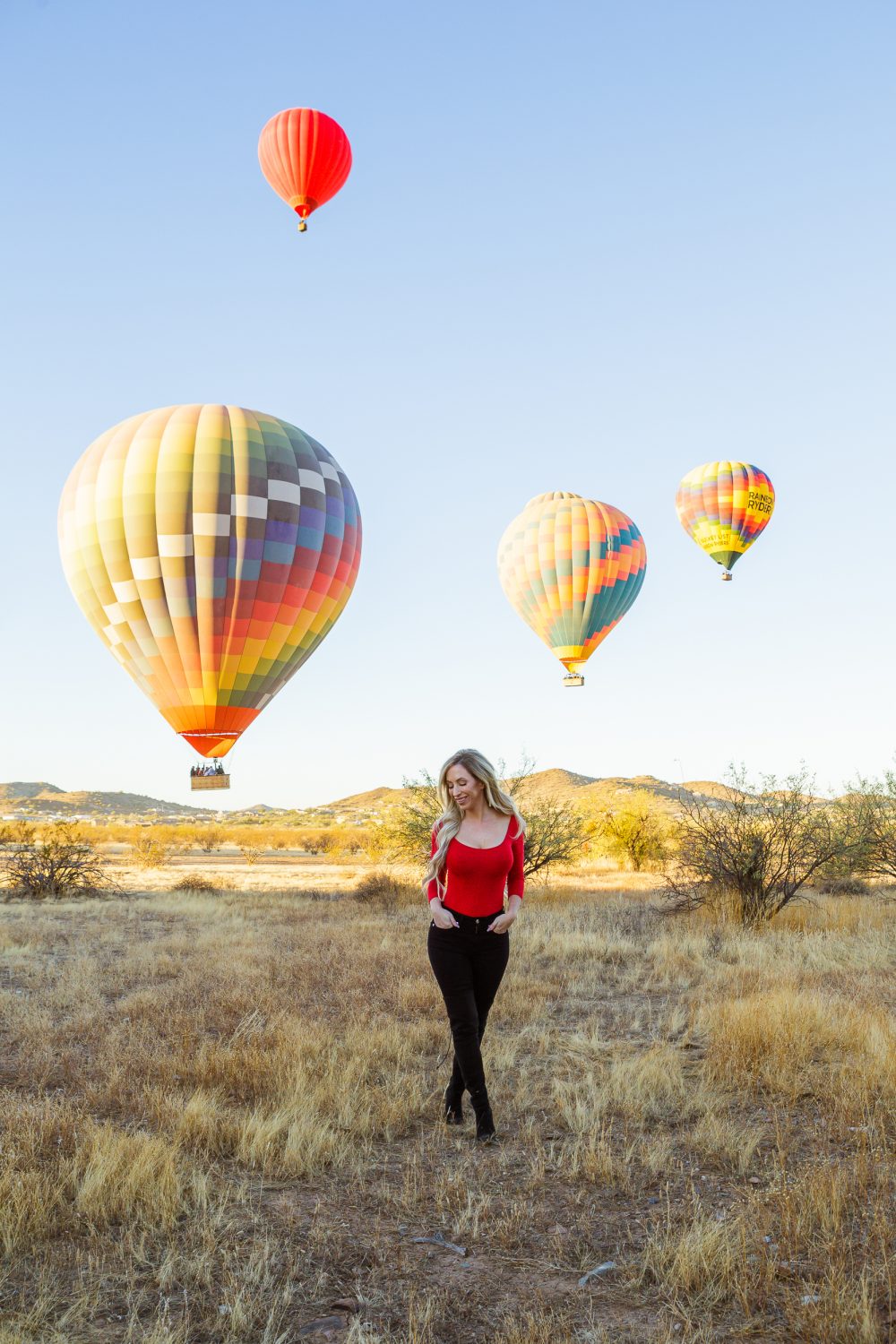 In the end we have to be willing to let go of the life we have planned to enjoy the one that is waiting for us and remember, if you want something you've never had, you have to try something you've never tried.  Feel free to reach out to me with any questions about Hot Air Expeditions or visit their site at www.hotairexpeditions.com.
Until next adventure, Toniann