My sister just bought, like, four swimsuits for summer. I haven't bought one. The reason: I'm waiting until I'm in primo shape for summer. No need getting under the florescent change room lights until I'm looking my best. To help me get there, inspiring beach shots of celebs rockin' bikinis always helps. Some gals even post 'em right on their fridge to deter desserts. To get us all inspired for swimsuit season, here are a couple fridge-worthy bikini bods and the diet and fitness tips that got them there.
Jessica Alba
I'm guessing Jessica Alba didn't eat nearly as many chocolate eggs as me over Easter. The 31-year-old has the body of a 20-year-old thanks to CrossFit with trainer Yumi Lee, sprint intervals on her treadmill, dance classes and spin classes at Flywheel, an indoor cycling studio that torches serious calories. As for eating, she loads up on veggies, lean protein, fruit and grain (not chocolate Easter eggs).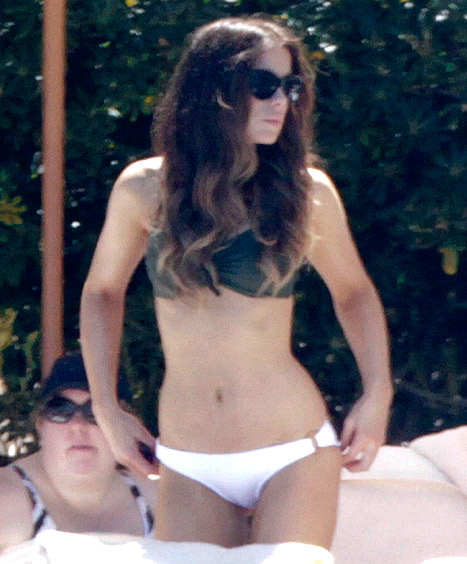 Kate Beckinsale
Holy smokin' swimsuit bod! How does do it? Yes, she's all for intense training to get ready for an action role, like in Total Recall; otherwise she keeps it pretty simple: "I've recently got back into exercising four times a week. I run for half an hour at a time but never outdoors as I don't exercise in public. My gym's in my garage at home."
Doutzen Kroes
One look at this killer bod and I'm practically sprinting to the gym. The Dutch Victoria's Secret model does rigorous workouts with her trainer, former boxing champion Michael Olajide (lots of rope jumping and shadow boxing) and always eats in moderation. She's also a sucker for smoothies, packing in healthy ingredients like flaxseeds, chia seeds, acai powder and goji berries. Did I mention she's mom to a 2-year-old?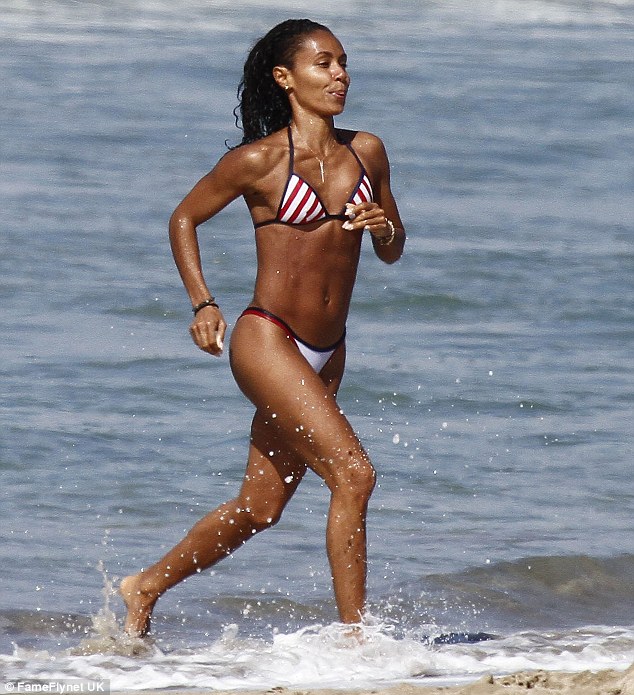 Jada Pinkett Smith.
JPS is 41?!? Can you believe it? So how'd Will Smith's better half get those washboard abs and that tight and toned tush? Well, she's been active since childhood, doing gymnastics, dance and horseback riding, and the athleticism continues as a mom – she surfs, she snowboards and she regularly hits the gym. And since she sees food as fuel, her diet is packed with plenty of superfoods.
For more celeb diet & fitness secrets click here