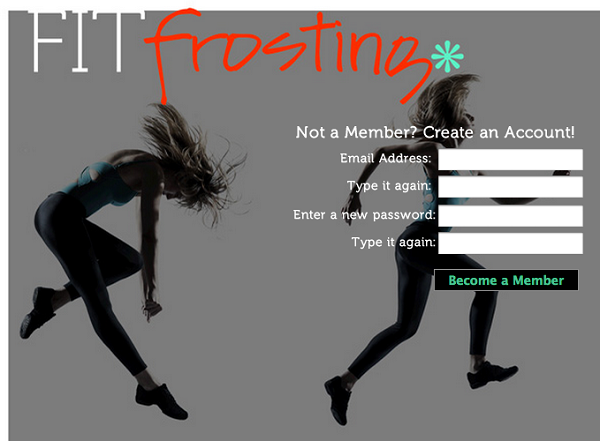 If you've been reading this site, there are two things you should know about me: I ♡ fit fashions and I ♡ getting a deal almost as much as I love workin' up a sweat (almost). If I could dress in Flashdance-esque clothes 24-7, I would… and for the most part I do. That's why I was uber excited to hear about FitFrosting, a members-only private sale site for fit fashionistas that combines my two loves: stylish spandex + savings. Once the site launches on January 15 (6 days and counting!) they'll be dealing designer workout duds for 25 to 70 percent off retail. Holy savings!
"I was always the one looking and watching for the fitness sales on the likes of Gilt and Rue La La, and they were happening too infrequently for my liking," says FitFrosting founder Hilary Fetter—and BAM FitFrosting was born. So what sets your clothes apart? "We handpick 'em – and we're picky," says Hilary. Expect the hottest styles and colors from brands you know and some up-and-comers you may have never heard of. The common denominator: fashion-driven fitness clothing to make fit fashionistas like us drool in delight.
Want a sneak peek of launch week? The actual items are top secret, but I do know a few of the brand to whet your appetite….
Click here for The Cutest Workout Clothes Ever!