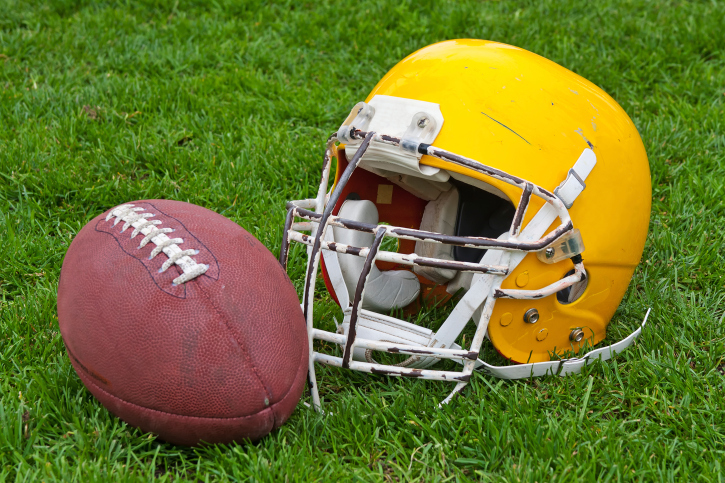 The timing of the Super Bowl is unfortunate: You're just getting into the swing of your New Year's Resolutions and BAM! – along comes a party that, let's face it, revolves as much around food as football. Yes, it's only one day—one party—but we all know that it's much easier to fall off the healthy eating wagon than it is to get back on. But help is here! So that you don't turn into a total glutton come Sunday, Sunfare has 8 Super Bowl party tips that'll keep you from binging your resolutions away. Let the Super Bowl party begin!
 1. Enjoy a pre-party meal. Eat something healthy before going to a Super Bowl party – it will help to curb your cravings for the sugar- and calorie-laden items that are sure to be served!
2. Water down when going out. Drink a large glass of water before Super Bowl socializing to help curb your appetite. If drinking alcohol, mix with water instead of soda or juice to cut calories.
3. Be a fiber finder. Fiber helps the body to feel full longer and crave less, so look for fiber rich foods at your Super Bowl smorgasbord. For example, instead of munching on chips, use veggies like carrots, bell peppers, cucumbers or celery with your favorite dips.
4. Plan your plate strategy. Think about balancing your meal so that if you indulge in one area you can cut back in another. For instance, if you want dessert, then reduce or eliminate your starchy carbs.
5. Snack on super foods. Rich in omega 3 fatty acids and monounsaturated fat, these include avocado, fresh berries and nuts (eg walnuts, macadamia nuts, almonds and peanuts).
6. Eat until you're satisfied, not until you're stuffed. It takes a little discipline, but listen to your body and you'll know when enough's enough. Eating this way will help you to keep your energy levels high so you can enjoy yourself all day!
7. One is the magic number.  When enjoying appetizers or buffets where there's an all-you-can-eat mentality, remember that one plate is always enough and you don't need to make it a multi-helping meal!
8. Don't beat yourself up. Focus on eating healthy and taking great care of yourself leading into Super Bowl Sunday and again right when it ends. The Super Bowl is meant to be enjoyed, so don't get stressed out if you have an over-indulgent event.
*Sunfare Is a personalized meal delivery system that delivers fresh & healthy grub to your doorstep, all perfectly proportioned and Super Bowl delicious. Celebs love it in LA, and it's also available right here in Phoenix. Clients (like Eva Longoria) use it to lose weight, stay healthy, and maintain a nutritious diet by eating meals that are made fresh and highly customizable.

To learn more
Healthy Super Bowl Snack Recipes (your guests will love 'em)
Celebrity Diet Tricks