Okay, so this is my final sign-off as the official AZFoothills fitness blogger (although I'll probably be back for guest posts now and then). I've been agonizing over what to write about…. and since I couldn't decide on just one thing, I decided to share a few of my fitness faves. Here you'll find Sunglasses with a social conscious, natural beauty potions that actually work, a Hawaiian resort that doubles as a Hollywood haven + a gluten-free dairy free cookie recipe. A hodge podge of healthy goodness!
Sunglasses with a social conscious: SOLO Eyewear
I was browsing the boutique at Urban Yoga when these beauties caught my eye. Hello Gorgeous! But not only are they uber chip, they have substance too. Started by Jenny Amaraneni and Dana Holliday, the handcrafted shades are made with recycled bamboo (eco ✓) ,each pair purchased funds eye care for people in need (social ✓), and so far the company has helped 9094 people see (make a difference ✓). But all the good vibes aside, they're dang cool looking too!
Natural beauty products that work
Balanced Guru – I'm all about balance when it comes to diet and fitness, so makes sense I'd gravite to balanced beauty products too. This line merges the best of ancient eastern wisdom with modern breakthroughs (and plenty of organic ingredients and essential oils) to create a line that actually cares (ethically, environmentally and socially). My dry feet love their Balm Me Up ($12) and my scalp loves their Scalp Detox ($23).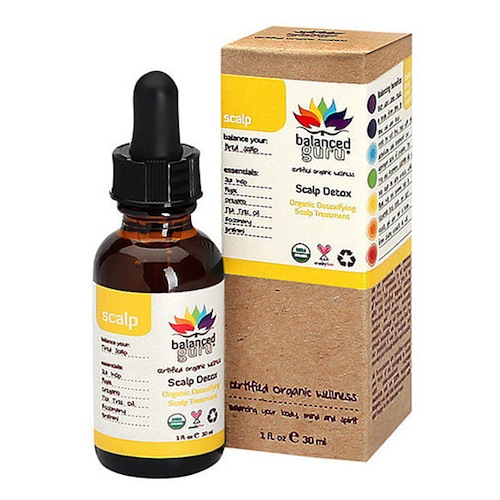 Purple Prairie Botanicals – This line was founded by a mother of three who was sick of her dry, irritated skin (sound familiar?). What started with a homemade batch of soap that instantly turned her complexion around turned into a company founded on a simple, back-to-basics belief: Our skin needs products made with nature's ingredients to stay healthy & beautiful. My pale skin loves their SunStuff Mineral Lotion ($12) and my pits love their natural Deodorant ($7)
A Healthy Hollywood-esque Escape in Hawaii
The Kahala Hotel & Resort, Honolulu – Every celeb under the Hawaiian sun has been to this hidden gem – Angelina, Rihanna, George Clooney, Alex Baldwin, you name it. The reason for the love: It's super secluded; it's on 6.5 acres of beautiful beachfront, it has one of the grandest lobbies I've ever seen and some serious pedigree – they're celebrating their 50th Anniversary! Must dos: Lomilomi massage at The Kahala Spa (best I've ever had), Sunset SUP Yoga, fuel up on their Chi N-R-G Cookie (gluten- and dairy-free) and go hiking! As an added bonus, here's the recipe…
The Kahala Chi N-R-G Cookie
Yield: 36 cookies
MIX THE FOLLOWING DRY INGREDIENTS TOGETHER IN A SEPARATE BOWL
2 1/2 cups quick oats (gluten-free)
2 1/2 cups "Cup4Cup" gluten-free flour (available at Williams-Sonoma)
1 cup sunflower seeds
1 cup pumpkin seeds
1/2 cup flax seeds
1/2 cup chia seeds
1 cup unsweetened shredded coconut
1 1/2 cups cane sugar
2 cups dark chocolate, small pieces
1/2 cup dried pineapple, small pieces
1/2 cup dried mango, small pieces
1/2 cup dried papaya, small pieces
1/2 teaspoon cinnamon powder
MIX THE FOLLOWING WET INGREDIENTS TOGETHER IN A SEPARATE BOWL:
1/2 cup water
1/2 cup molasses
1 1/4 cup canola oil
2 1/2 cups soy milk
1. COMBINE THE DRY INGREDIENT MIX AND WET INGREDIENT MIX TOGETHER UNTIL COMBINED.
2. PORTION THE MIXTURE INTO GOLF BALL SIZE BALLS ONTO A GREASED PARACHMENT PAPER LINED SHEET PAN.
3. MAKE SURE TO LEAVE ENOUGH SPACE BETWEEN EACH DOUGH BALL & PRESS DOWN EACH BALL TO MAKE IT FLAT.
4. BAKE IN A PREHEATED 300`F OVEN FOR 12 – 14 MINUTES UNTIL BROWN ON THE EDGES.
5. COOL AND STORE IN AN AIRTIGHT CONTAINER.