Writing this blog has made me hyper aware of my healthy habits… and my not-so healthy habits. On my naughty list: overeating, Diet Coke, my sweet tooth, late-night binging… you get the gist. But rather than beat ourselves up over bad habits, I say let's celebrate the healthy ones we've managed to master. On my list: I make fitness a priority, I regularly stock my fridge with healthy eats and I love a good salad (especially the kale quinoa salad from LGO – yum!). Oh, and I'm always up for adding in new healthy habits!
One of the secrets to diet and fitness success are healthy habits. To help us all clean up our act, I went to local fitness personalities for their healthiest habits. I got a ton of great responses, so I'm dedicating this whole week to "Healthy Habits," so check back often!
To kick things off, a yogi, nutritionist and personal trainer weigh in on their healthiest habits. Hopefully they rub off on all of us… (scroll down for the GIVEAWAY ALERT)

Start your day with juice
In last few years I've become much more aware of the direct link between my energy levels and the foods I eat. Some of my favorite European rituals like enjoying cheese, bread, or even the occasional glass of wine at lunch can drain my energy and even have a negative influence on my mood. With this in mind, I've started to greet each day with a glass of fresh organic juice. I get a weekly organic veggie basket from my neighbor's farmyard (just a few streets away), and I let the basket be the recipe (according to what was just harvested). Letting the basket drive the juice makes it fun and fresh. I'm amazed how this keeps me going through the day with energy, mental clarity and calm.
~Zuzana Kolinkova, Owner of Metta Yoga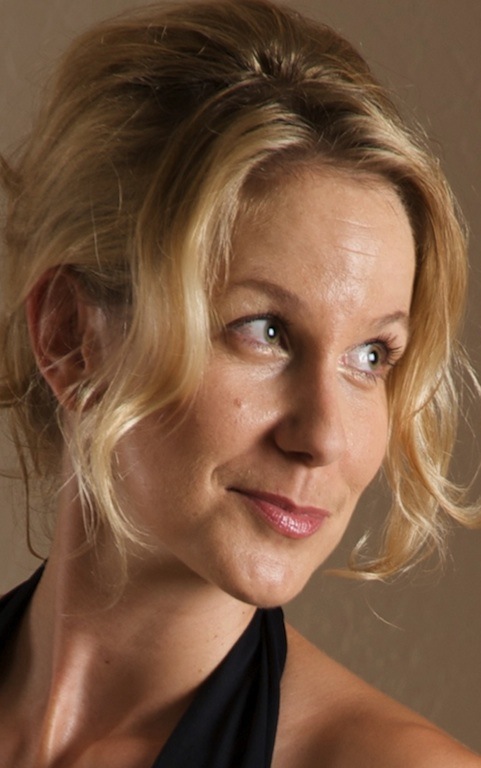 Coconut oil + veggies + breathing
1) I eat a spoonful of coconut oil every morning first thing when I get up. Coconut oil has tons of benefits, though I like how it controls my blood sugar and helps remove fat from the body. It's great because I wake up around 5:30am every morning and then workout very intense and it gives me that energy I need to have a killer workout.
2) I commit to eating at least 5 servings of veggies a day. Great for the body, mind and spirit. Eat more veggies!
3) 5 Deep breathes a day with my eyes closed. I focus on being centered and letting everything go. My day gets a bit crazy dealing with everyone, kids and all, so I make sure I take 5 big deep diaphragmatic breathes each day for my own peace and quiet.
~Scott White, Expert Personal Trainer and Nutritionist and Owner of Personal Power Training
Packing in probiotics
My healthiest habit is including fermented foods in my daily diet. I often drink Zukay Kvass beverages and dress salads and veggies with extra virgin olive oil and Zukay dressings such as Sweet Onion Basil and Red Pepper Cilantro. I also love adding homemade sauerkraut to pork meatballs with roasted cauliflower or on top of a broiled bison burger with sliced avocado. Fermented foods offer healthy probiotics, a.k.a. "good bacteria" that support gut health, which results in a strengthened immune system, better digestion and improved daily performance.
~Cate Ritter, Nutrition & Kitchen Coach for Cate's Nutrition Kitchen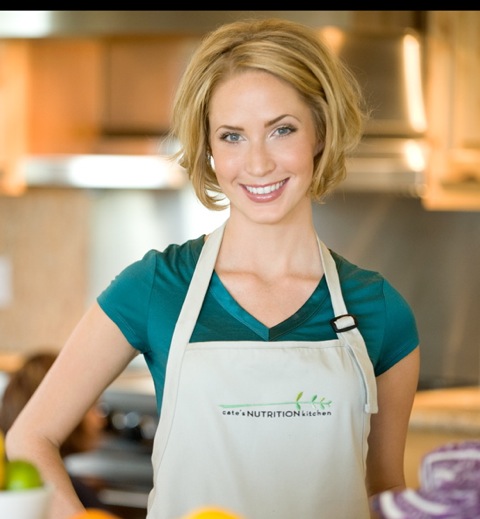 GIVEAWAY ALERT!
The prize: We're giving away a one-month membership at Amenzone Fitness – either at the North Scottsdale location or the new Fountain hills location opening at the end of the month. For a chance to win, all you have to do is leave a comment below telling us your healthiest habit. The winner will be selected Monday April 1st and notified by email. Can't wait to hear about your healthy habits!