I'm not a ruffles and heels kind of gal. On most days you'll find me in sneakers and leggings topped with a Flashdance-style sweatshirt. That's my sweet spot: comfy, casual, cool. My fave shopping is in any store that sells sporty apparel (I could spend hours staring at spandex), and thankfully there are plenty of places right here in the Valley that sell drool-worthy athletic gear. So be sure to add these hotspots to your Holiday shopping list.
Nike Town
This behemoth of a store covers two lofty stories in the posh Scottsdale Quarter (right across from True Food). With larger-than-life athlete posters and high-octane music, it's tough not to get in a workout state of mind. And then there are the clothes. Organized by sport, I combed rack after rack like a kid in a candy store. You've got running, yoga, golf, football and basketball in high-tech fabrics and stylish designs. The look: Cutting edge cool. The staff: Young fun crew that look the part and live the part. What sets it apart: No boyfriend chair needed. Guys will have a heyday checking out all the gadgets and goodies. Don't miss: The wall of sneakers, shoes for every sporty occasion. Bonus: Cardinals' fans can find all their cheer gear here.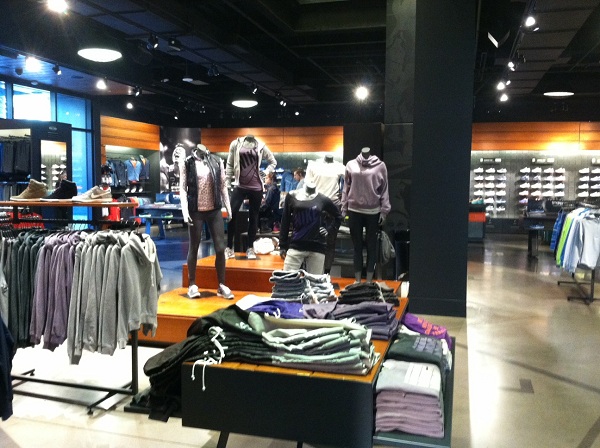 Lucy
I admit, I used to kinda think of Lucy as a bit momish, but was blown away by the super stylish looks. You practically had to drag me out of there. Whether you're a gym rat or just want to look the active part, Lucy has a look for you—from high-tech performance gear to stylish cowlneck seaters. Plus there are two Valley locations – at Keirland and Fashion Square. The look: Everywoman workout wear. The staff: Super friendly and knowledgeable. What sets it apart: There's definitely a Lucy look (fun and stylish) but you won't see their logo splashed across the clothes. Don't miss: The legging section. With a flattering fit for every body type (yes, even if you're not lean and mean), the battalion of bottoms range from petite to tall — so no hemming or hawing over flood length. Bonus: The sale section is HUGE with some mega markdowns.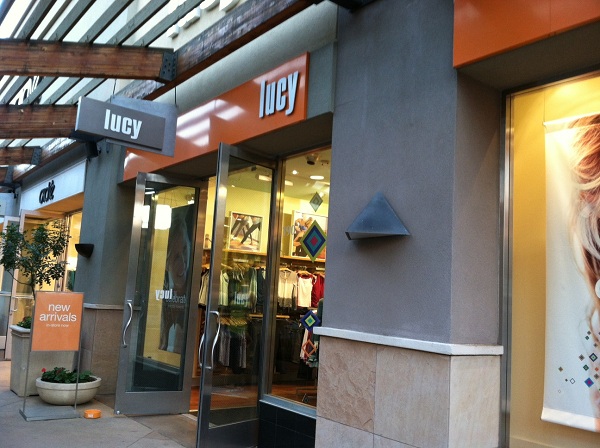 Lululemon
Full disclosure: I'm a total Lululemon addict. Five years ago I would have said, No way would I spend $100 on a pair of running tights. Now, I don't blink. The reason: the clothes last forever and are figure-flattering to boot (especially in the booty). The look: Stylish sweats. The staff: Hip and happy. What sets it apart: The clothes not only talk the talk, they walk the walk… and run the run. Don't miss: The men's section. I've never met a guy who didn't look healthy and hot in Lululemon. Bonus: All three locations (Scottsdale Quarter, Biltmore and Chandler) offer free classes. And who doesn't love the reusable shopping bags.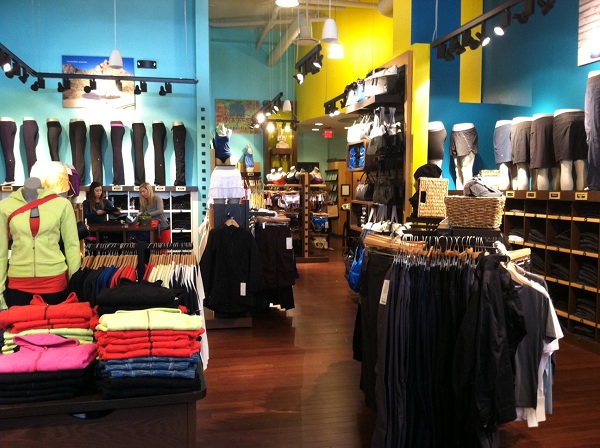 Calvin Klein Performance
The only Calvin Klein Performance in Arizona, and one of only two in the country, it's Calvin Klein meets Lululemon without the hefty price tag. I picked up a pair of sleek tights with the cutest gold zipper accents expecting them to be marked around $100, but they were half that. Designed for healthy hipsters, the cuts are stylish with blingy accents, but there's also high-tech gear for more serious sweaty betties. Best of all, all the looks go seamlessly from spin class to the supermarket. The look: Sexy sleek. The staff: Super duper friendly. What sets it apart: There's a tripped out boyfriend section where he can chill while she peruses. Don't miss: The community board. Bonus: The store hosts fitness classes too!