Are you overwhelmed by the number of supplements on the market? I am. Yes, I take fish oil because I don't eat nearly enough seafood. And I take the standard multivitamin when I think about it. But that's it. So what am I missing out on? Turns out a lot. Here Janet Little, C.N., nutritionist for Sprouts Farmers Market and Ironman triathlete, shares her favorite supplements for energy, endurance and post-exercise muscle recovery.
Vitamin B complex – B vitamins help metabolize carbohydrates, which you need for energy. If your multi-vitamin doesn't have 50 mg of B vitamins, I suggest a B complex.
Driven by MRM – I suggest this for all athletes, but it's especially good for endurance athletes. It has vitamins for energy and endurance, and it also contains amino acids to help sharpen mental focus and clarity. You need that mental support to help get you in the zone. Plus, it has minerals to help reduce lactic acid build-up.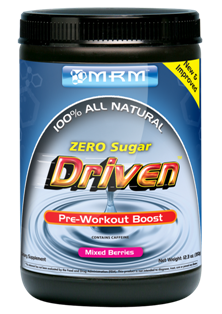 L-carnitine – This amino acid helps decrease muscle fatigue by conserving muscle glycogen. It preserves glycogen, which is basically sugar for your muscles, so you can have longer stamina and more energy.
Protein powder – I personally like whey protein because it has the highest concentration of branched-chain amino acids, which specifically help to rebuild muscle tissue. If you're not consuming enough protein in your diet, your body doesn't have the nutrients it needs to rebuild muscle post-workout. Whey is also one of the only proteins to support immunity.
Zyflamend by New Chapter – This stuff is amazing post-workout as a natural anti-inflammatory. I swear by it. It has a variety of herbs (rosemary, turmeric, oregano) that work together as an excellent natural anti-inflammatory, as well as ginger for circulation and holy basil to help regulate blood sugar levels.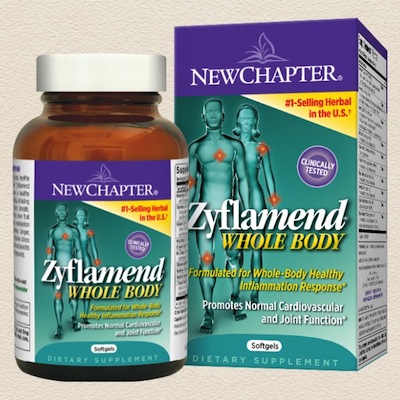 Cordyceps by New Chapter – It's from a mushroom plant and it's an awesome oxygenator. It's great for endurance athletes, like cyclists and runners, who have higher and longer oxygen demands on their muscles.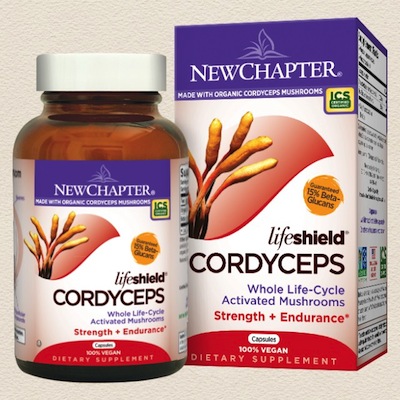 Glucosamine, Chondroitin and MSM – Glucosamine and chondroitin help with the joint cartilage (I buy those two together). MSM works really well as a joint lubricator and natural anti-inflammatory. I get MSM in a powder form because you can get a higher dosage.
Essential oil (flax oil, fish oil, or coconut oil) – The healthy fats in our diet help our body to burn body fat. Fats are your longer energy burners.  You need carbohydrates to get you going but it's the fat that keeps you going for a longer period of time.